Australia Family Vacations
Things to do in Australia with Kids!

Your 2018 Family Travel Guide for the Best Australia Family Vacations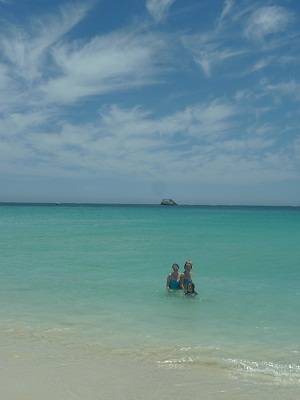 Australia family vacations are filled with great beaches, wonderful weather and of course koalas and kangaroos! Australia is at the top of the list for many travelers.

There is something for everyone here- babies and toddlers will love playing in the sand at the beaches, children will have a blast seeing Australia's animals- kookaburras, emus & quokkas to name a few.
Teenagers will love the laid back surfer vibe at the beaches.
From the beautiful coastline to the aquariums, family friendly restaurants and hotels to the amusement parks and cultural events, Australia has it all!
Australia is a huge country (sixth largest in the world) and has a varied climate-though in general the weather is warm and sunny year round.
The summer months are quite hot (December to February) with winter being a bit cooler (June to August). It is a fairly dry climate. To know the best time to visit, read more here!
Try the local Aussie food from lamingtons to pavola we tell all here!

---
Sydney With Kids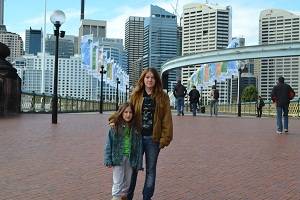 Sydney is the largest Australian city and is located in South Eastern Australia. It is a vibrant city with lots of things to offer for your Australian family vacations.

It has world famous beaches and a beautiful harbor. You can enjoy the Sydney Opera House and stroll across the Harbour Bridge with the kids.

There are plenty of fun things to do in Sydney with kids. Visit the hands on Powerhouse Museum with your toddlers, check out the sharks at the aquariums with your children.
Go for a stroll through the botanical gardens with your babies and your teenagers can learn to surf at Bondi Beach.

Sydney is quite an expensive destination for hotels. We have found several budget friendly hostels and hotels for children. Also available is serviced holiday apartments or centrally located Sydney family hotels.
Choose from our Sydney Family Hotels recommendations. Sydney is a great spot to visit on your Australia family vacations and holidays.

Australia Quick Links

---
Cultural activities + games + art + travel quizzes + coloring and much more

Visiting Melbourne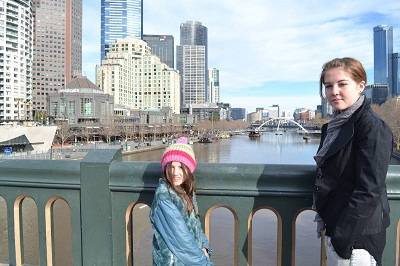 Melbourne has lots to offer on your Australia family vacations. If you are traveling on a budget there are plenty of free family attractions to enjoy.

Everyone will be happy when you travel here! Your babies and toddlers will enjoy visiting Werribee Open Range Zoo on toddler Tuesdays. Your children will love visiting nearby Phillip Island to see the penguin parade and koala sanctuary. Your teenagers will like hanging out in Federation Square!

It can be difficult to find hotels offering accommodations for a family in Melbourne.
We have found the best places to stay with your children. Choose from holiday apartments with a living area, kitchen and separate bedrooms for the kids. If you are on a budget we have found some great cheap hotels offering family rooms.

---
Visiting Perth and Western Australia

Perth is a lovely city to visit on your Australia family vacations. There are lots of interesting family attractions including beautiful beaches and an excellent zoo.

Your babies and toddlers will love the colorful fish at the aquarium. Your children will have a great time at Kings Park. Your teenagers will like the funky markets in Fremantle.
Don't miss out on these 10 best things to do in Perth with kids.

Finding the perfect accommodations for your family can be a challenge. We have found the best cheap family hotels, serviced holiday apartments and luxury family suites. Choose from these Perth family hotels.

Check out our Highlights of Perth video:

---
The Gold Coast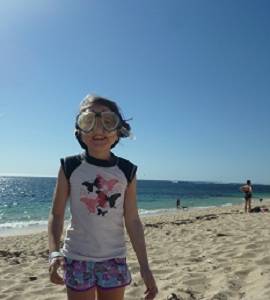 With 57 km of beautiful coastline-a visit to the Gold Coast with kids is a sure bet. Watch the surfers ride the waves, build sandcastles, and relax with your family. This is one of the most popular destinations for Australia family vacations.

There are plenty of excellent Gold Coast family accommodation to choose from.
If you are traveling on a budget we have found cheap family hotels for your trip. Stay in one of the Gold Coast family resorts with a kids club or a holiday apartment on your Australia family vacations.

The Gold Coast has more to offer then just fantastic beaches.
Visit the Currumbin Wildlife to hang out with the kangaroos and see an excellent bird show. Enjoy an evening out at the Outback Spectacular dinner and show with your children. Or visit one of the many theme parks!
---
Australia's Red Center

Don't miss the Red Center- it is a unique part of the world! With Uluru the largest natural object in the world and the sights and sounds of Kings Canyon -it is not to be missed!
It can be expensive to visit this remote part of Australia- but with our tips and suggestions we can make it a great trip you will never forget!
---
Home

›
Australia