Margaret River with Kids 
Our Top 17 Fun Things to do!
Enjoy your Family Trip Down South in Western Australia

Margaret River with kids is an ideal holiday destination! Margaret River, Western Australia, was selected as the "Best Town in Australia" in the Australian Choice Awards for 2011.
With a climate very similar to the Mediterranean, and a very similar aspect, with vineyards and a spectacular coastline offering superb surfing and beach life, it's hardly surprising that this particular town ticked all the boxes.
If you're planning a trip to Australia with your family this year, why not have another look and see what Margaret River has to offer. If you are visiting Perth, it is a must do!

You can spend your time lazing on the beach, if that's what you enjoy, but there are a lot of affordable activities in Margaret River, some of which are completely free of charge.
We go down as often as we can as we are currently in Perth!

See also:
Feeding the Alpacas - these are the cutest things ever! You'll find lots of farms and road sides stops with alpacas on the way to Margaret river and in the region! Many road houses sell feed for $1 a bag to feed them too!
More Margaret River with Kids Ideas
Aboriginal Center -enjoy a few hours a the center. Very friendly staff, Learn to throw a boomerang and look at the traditional artwork. 

Nature Walks – situated within 20 km of some of the most stunning natural forest, Margaret River offers outstanding beauty and associated activity tours, with trail maps available for your convenience.
Augusta Golf Course – this might be more up mum and dad's street; but while you enjoy around, your children will be able to play mini golf, or use the Augusta trampolines. This is a great family activity in Margaret River with kids!
Augusta Eco Cruises – you can hire kayaks from $10 per hour, or if you prefer a more leisurely holiday atmosphere, you can step aboard the Sea Dragon and enjoy a cruise on the Blackwood River complete with complimentary coffee and biscuits. You can bring your own drinks, food or wine on board too if you want to make it a memorable occasion. With dolphins frolicking alongside the boat, you must bring a camera.

Ice Cream Factories– If you're looking for a great activity that will keep the children entertained, as well as being easy on the pocket, you might consider visiting one of these. Margaret River boasts some of the best ice cream factories, with free tasting sessions available!
More Things to do in Margaret River with Kids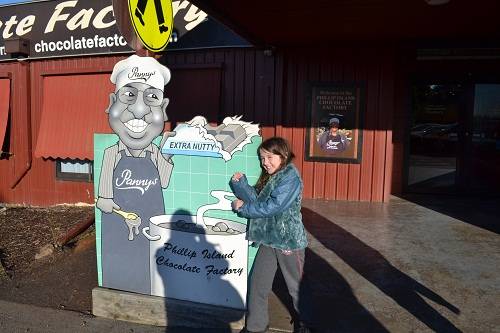 Margaret River Chocolate Factory – located between Dunsborough and Margaret River, this chocolate factory is open every day of the year, except Christmas day, and includes a tasting center where you can sample dark, light and milk chocolate buttons!. Entry is free of charge (because it is a shop! not a factory!) making it a cost-effective activity for the whole family. Anyway, even if is a shop it is still a great stop -we enjoyed a chocolate fondue and hot chocolate the cafe on site. There is a window to look into the kitchen where you might be lucky to see some chefs making the chocolates! Read more.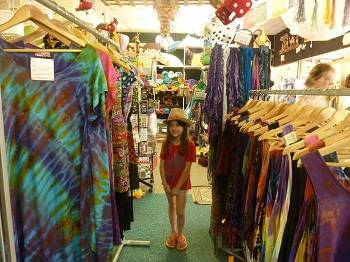 Nautical Lady Entertainment World – open daily between October and April, and weekends and holidays off-season, this fun park offers a whole host of attractions and rides. T

okens are bought in advance and used for various activities within the park. 

If you have an adventurous nature, bring your swimming costume and let's see if you dare ride the Giant "Gurgler" Waterslide!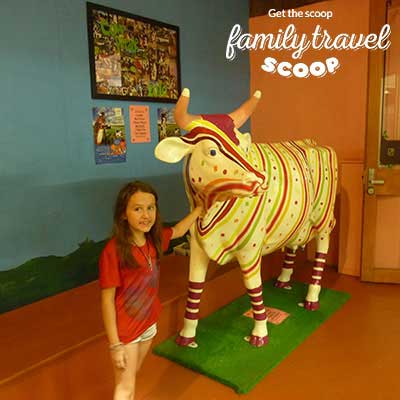 Candy Cow- My kids went nuts in here-every type of candy you can imagine! Check timings and you might catch a nougat being made! Beware the fudge is addictive and you can sample it! We left sugared up and loaded with sweets! One of the best things to do in Margaret River with kids.
Sunflowers Farm – for an interactive adventure with the animals you know and some that are indigenous to the area, this farm offers family value and full access. 

You can bottle feed baby animals, or give livestock grain. You can even stay 

overnight,

 if you want to have the full experience. Don't forget your camera! 

Read more here

.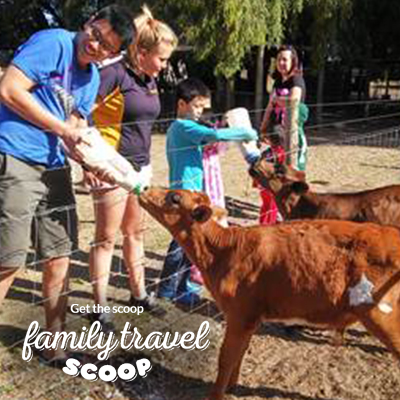 Lake Cave – is a crystal wonderland which will bring out the child in everyone. With numerous crystal stalactites reflected in the depths of a still pool, with a light show exhibition. 

The staircase comprises 360 steps, so you will need to be extremely fit in order to fully enjoy this excursion. Comprehensive saver tickets are available which give you access to other local venues completely free of charge. 
More Travel Tips About Australia

There are so many other activities available locally, including surfing lessons which are suitable for older teenagers, vineyard tours and mountain bike tours of the local national parks which call for considerable cycling experience. Share your ideas in Margaret River with kids on our facebook page.
Home

›
Australia

›
Margaret River