Top 25 Things to do in China With Kids!
Enjoy a magnificent time in China with kids!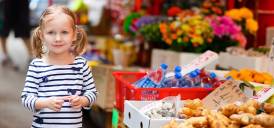 Traveling to China with kids is an exciting trip to take! China is one of the top 10 travel destinations in the world, and for good reason. Culture, history, food, shopping and beautiful landscapes make this a premium destination. We loved it!
It has an interesting mix of the old and new. You can visit chaotic cities or the peaceful countryside. Exploring this Asian country with your family will be a trip to remember!
If you are traveling here with a baby or toddler then be sure to bring enough baby formula and baby food with you as there has been reports of dangerous formula.
Small sized diapers are easy to find but you may find it harder to get the larger sizes. An umbrella stroller and baby knapsack are useful when traveling with a baby or toddler. Avoid the subways during rush hour as they get extremely crowded.
Cultural Activities + China Country Facts + Country Games + Coloring + Fun Quizzes and more for kids 4-13!
Hong Kong
Hong Kong or HK as it is known is an exciting place for a family trip. Children will love peering up at the skyscrapers and searching the colorful markets in search of the perfect souvenir. Stop by the space or science museum for some fun interactive exhibits.
Highlights
Disneyland
Symphony of Lights Show
Gold Fish market!

If you are wondering where to stay with your family we have found the best accommodations. We have found hotels that can sleep a family of 4 or 5. Don't worry if you are traveling on a budget-there are several cheap hotels and hostels available.
Beijing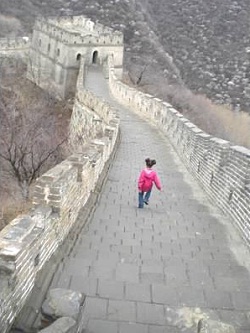 Beijing is a modern city with lots of cultural sights. There are many family friendly attractions. We had a great time exploring the markets, climbing the Great Wall and watching the acrobats! Getting around this bustling city is easy on the metro and children will have fun helping you navigate it. It can get quite crowded during rush hours-avoid these times with babies and toddlers.
Don't miss out on:
Acrobat Show
Forbidden Palace
The Great Wall
Check out these 23 fun things to do in Beijing with kids!
Finding a family hotel here is usually not easy. Most hotels will not accommodate families. No worries though-we know about a selection of hotels in all budget ranges.
Shanghai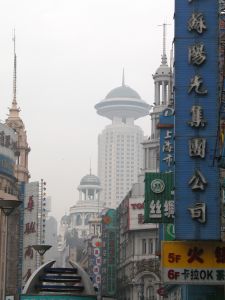 Shanghai is an ultra modern city with a beautiful river waterfront and lots of city parks. Check out a 4D movie and play archery with a robot at the high tech Science Museum. Take a river cruise in the evening and see Shanghai all lit up at night. My kids loved this futuristic city!
Highlights:
Science Museum
See the pandas at the zoo!
Check out these 20 Shanghai family attractions!
Where to stay? Nanjing Road and The People's Square a good central areas or close to a metro station is always a good idea!
Yangshuo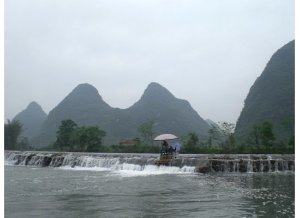 Yangshuo is said to be one of the prettiest spots in Asia and I have to agree. I loved this place!! This town is located in the south of China. There are stunning karst mountains rising out of the rice fields. Yangshuo is a wonderful choice for your family travels in China with kids.
Highlights:
Bamboo rafting down the river
Bike rides around the country side
Amazing show set on the river!

Accommodations are all reasonably priced in this area. You can stay in the charming town or up in the mountains.
Xian
Xian is a popular choice when traveling to China with kids. The terracotta warriors are one of the best things to see here and children just love it!
Don't miss out on:
Riding a bike on top of the city wall

Water fountain dancing to the music at night

Terracotta Warriors
Check out these things to do in Xian with kids!


If you are traveling to or from Xian from Beijing or Shanghai. Consider taking an overnight train. This is an adventurous way to travel that children find very exciting and you save the cost of a night in a hotel. There are trains that have private rooms with 4 bunks.
Once you arrive in Xian you can choose from these:
Chinese Food for Kids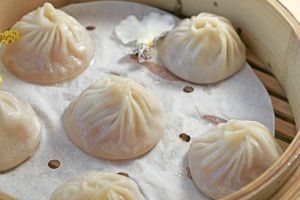 One of the fun things you can do in China with kids is to try its delicious cuisine!
With such a large country, you will find many regional specialties that your family can enjoy. Check out our recommendations for the child friendly dishes to sample on your travels! 
Highlights:
Peking duck
Shanghai dumplings
Hot Pot
Check out our recommendations for the yummiest Chinese food for kids!
More Asian Family Trips here!
More Family Travel Articles!
---
---
Home

›
China