Planning A Budget Family Vacation?
Tips for Saving Money on a Trip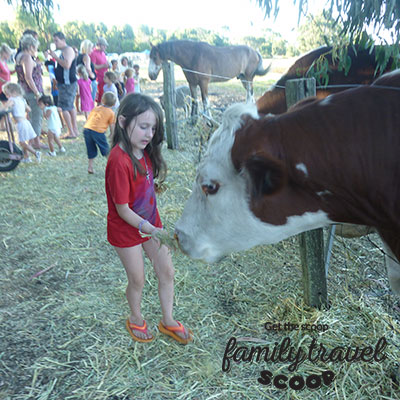 Family travel doesn't have to break the bank. Exciting budget family vacations are possible in most destinations around the world. Use these family vacation money saving tips below to plan a wonderful trip with your kids.


Consider the total cost of the trip when choosing a destination. For example the flights to Asia may be expensive but there are many budget friendly Asian countries with cheap accommodations, sightseeing and dining.
When booking flights check the total price for the adults and kids when comparing prices as some charter flights do not give a child discount. It may end up being cheaper to pay a higher adult fare if the kids are getting a discount.
See if you can book an open jaw ticket where you fly into one city and out of another. This way you can see 2 destinations and you only need to pay to travel one way.
Travel during the low season or shoulder season to get deeply discounted prices on hotels. 
If you are booking a budget family vacation package look for deals where the kids stay free. Early bird or last minute travel specials can save you a lot of money.
You can save a lot of money by skimping on accommodations. Look for somewhere that is affordable, clean and safe so you can spend more money on sightseeing and activities.
More Budget Family Vacation
Hostels often have low cost family rooms with private bathrooms and can be a fun economical place to stay.
Stay in a holiday apartment or hotel room with a kitchenette so you can save money by cooking some meals.
Do some groceries at your destination to save some money. Look for a hotel room with a fridge so you can stock up on drinks and snacks. Breakfast can easily be made with fresh fruits, baked goods or cereal.
Eat where the locals eat. Food is often tastier and much cheaper then in restaurants geared for tourists.
Consider your transportation costs when picking a hotel. Look for somewhere centrally located with lots to do within walking distance or somewhere close to public transport.
It is often cheaper to hire a taxi for your family for the day and a lot more flexible rather than doing organized tours.
Look for activities that are free for the kids or give a child's discount. Some cities offer free museum entrances on certain days. Check if there is any combination ticket packages that give you entrance to multiple sites for a lower rate.

More Family Travel Articles
Check out the local parks for a free or low cost activity. Your kids will have a blast making new friends and trying out the playground equipment.
Book overnight flights or train travel to save the cost of a nights hotel.
Bring all your toiletries such as shampoo, toothpaste, sunscreen, bug spray from home. If you forget to pack these you may have to pay the expensive resort or hotel pricing.
Pick up dinner and bring it back to the hotel. Save money on drinks (buy at a grocery store) and tips. 
Avoid expensive room service or mini bar.

Home

›
Cheap Holiday Tips

›
Budget Family Vacation