Things to do in Egypt with Kids

The Best Egypt Family Holidays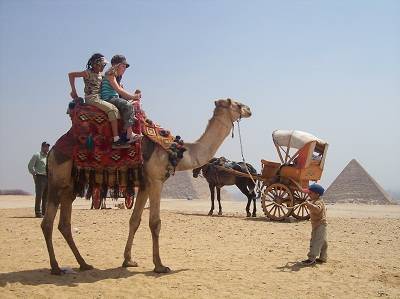 Are you ready for your trip to Egypt with kids? Children will love learning all about the fascinating Egyptian history especially about King Tut, the boy Pharaoh. Just be careful not to have temple overload and have a mix of sightseeing and entertainment.

As the Egyptian sun is very strong one of the best strategies is to sight-see in the morning when it is a bit cooler and relax by the pool or in your air conditioned hotel room in the afternoon. You can always head out in the evening again, when it cools off, for a meal or a cultural activity.

Be sure everyone stays healthy when you travel to Egypt with kids. Pack lots of sun screen and make sure everyone has a hat to protect them from the sun. Only drink bottled water and be sure to have plenty with you when you are sightseeing. Pack a wet face cloth in a zip-lock bag so you can cool off as needed.

You will want to avoid the dreaded traveler's stomach problems when visiting Egypt. Avoid ice in drinks and if you want to be extra cautious, avoid fruits that have a thin skin and salads. Antinal is an Egyptian medication that you can buy over the counter at a local pharmacy. This is the best cure for this illness and is best taken as soon as the symptoms start. There are children's doses of antinal available.

Consult your doctor before you travel for their recommendations on this medication and for vaccination suggestions as well. When my family traveled to Egypt we did not get any additional vaccinations. We ate at local restaurants, enjoyed street food and even had a home cooked meal on the river banks of the Nile and no one got sick.

Cultural art and activities + games + travel quizzes + food and much more
Tipping (or Baksheesh) is a way of life here. You will be frequently asked for baksheesh everywhere you go. This includes the vendors you just bought something from, the bathroom attendants and even the guards at the Valley of the Kings. So it is best to have some small bills available to help out those hard working locals who enhance your family vacation.

The vendors are quite aggressive (especially in Sharm El Sheikh) though most are very friendly and quite funny. Almost everything is negotiable. Be sure you settle on a price for your taxi rides before the driver starts driving. Generally speaking local excursions will be cheaper to book once you arrive. Be sure to negotiate for a child discount if you are joining local tours.

Kids of all ages enjoy Egypt. Toddlers and young children will love seeing the bright colors and toys in the markets. They will also deciphering the pictures in the hieroglyphics at the historical sites. And of course they will be happy to be the center of attention with all the friendly attention they will receive from the locals.
Older kids will be fascinated by King Tut. They can ride a camel, as well as cooling off in the hotel pools. Teenagers will have a blast bargaining with the vendors in the markets. They will probably think the Egyptian mummies are really cool and they will enjoy sampling the delicious Egyptian food. When you travel here, your family will get lots of attention (especially if your children are blond).

Be sure to hire a knowledgeable guide to visit the sights. The licensed guides are Egyptologists who have completed a university course on the history. Try to find a guide that will interact with your children. When you hire a guide be up front about your expectations to include your children in the conversations about the historical sights. This will make the sights much more interesting for your kids. I prefer to hire a private guide for my family so I have the flexibility to move along when the kids have tired of seeing their hundredth hieroglyph of the day.

Traveling is the best education for children. Make the most of your family trip to Egypt by downloading the Egypt Fly It Quiet Activity Pack. They will learn all about the fascinating Egyptian culture through interactive activities.***

Egyptian food is delicious and kids will enjoy sampling some of the local dishes. My kids devoured the koshari and shawarma. You will find many different international cuisines to choose from in all the main tourist areas. And when you travel you can always have a taste of back home by eating at McDonalds, KFC or Pizza Hut.

Cairo, Egypt With Kids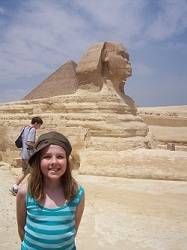 Cairo is a fascinating city to visit. With the only remaining wonder of the world left, Cairo is an excellent place to bring your kids. My youngest daughter (who was 5) still remembers going inside the pyramid and riding a camel. And we traveled over 3 years ago. There are many interesting things to do in Cairo .
This bustling city deserves a few days of your trip (or at least a day trip!). There are many family friendly hotels to choose from, including hotels that overlook the pyramids or more central Cairo accommodation.
Luxor, Egypt With Kids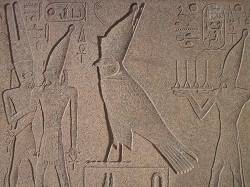 .
Luxor holidays are a great option. Kids will get a kick out of the mummification museum where they can learn all about the process and see two mummies and even some animal mummies. A felucca boat ride down the river Nile is also a must do to see the gorgeous views. My family did a day trip from Sharm El Sheikh and we really enjoyed it.
I wished we would have had a few more days to explore it. If you decide to spend a few days in Luxor you can choose from many different types of Luxor accommodations for your family.

Sharm El Sheikh, Egypt With Kids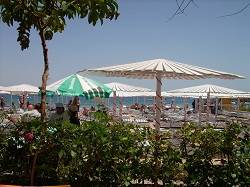 Sharm El Sheikh is a great spot for relaxing. Sharm is very touristy but it is still a great place to bring the kids. They can soak up some of the Egyptian culture, discover the incredible marine life in the Red Sea and try out the enjoyable things to do in Sharm El Sheikh . There are many family all-inclusive Sharm El Shiekh resorts to choose from or stay in a holiday apartment to save some money.
You might also like to read:
Home

›
Egypt