Top Things to do in Italy With Kids
Plan An Unforgettable Italian Family Vacation
Italy with kids- what could be better! Frankly nothing in my opinion! Traveling to Italy with my kids is one of my favorite family holidays of all time! My children love Italy (and I do too!)! We especially love the food - but there is so much to see and do as well! We've been here over a dozen times so we know it well (in fact, my husband is from Milan and we lived here for a few years!).

So Italy with kids.... well some of the most famous attractions in the world are here so you really can't go wrong!  Visiting some of these iconic places will be sure to create lasting memories for your kids and make history come alive! Just wandering though the cobblestoned streets of different villages is an unique experience and dont get me started n the food! Besides that Italians really just love kids and tend to make a fuss of them wherever they are!
Don't miss some of the fantastic carnivals as well like Carnevale shown on the right!
So where in Italy with Kids- Here are our favorite cities!
Traveling in Italy with a baby or toddler is easy to do. Italians love children, especially babies- so expect lots of cooing and ahhing over your little one! Diapers, milk and formula are readily available just be aware that opening hours are much shorter in smaller villages. Bring a baby carrier for when you sight see or a lightweight umbrella stroller. Many streets are cobblestone or have small sidewalks so a baby knapsack would be more ideal to use. There are lots of pedestrian only piazzas (or squares) for toddlers to run around in.

Cultural Activities + China Country Facts + Country Games + Coloring + Fun Quizzes and more for kids 4-13!
Italy with Kids -Visiting Rome
Rome is a great city to visit and is a must do on the list of places to travel to on your family vacation if you can make it there! We have been three times and our children loved it more each time as they absorbed the rich culture and history of this amazing city. This historic city is home to a wonder of the world - the Colosseum.
There are lots of things to do in Rome. Children will love riding bikes around the Villa Borghese gardens and checking out the street performers in Piazza Navona. Babies and toddlers will love a visit to the Explora Children's Museum. Teenagers will be happy hanging out on the Spanish Steps and eating gelato or exploring the markets.
If you are wondering where to stay on your in Italy, we recommend the best family hotels. Choose from holiday apartments, budget hotels or child friendly accommodations in the heart of Rome.

Italy with Kids- Exploring Venice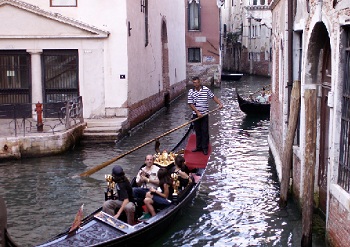 Don't miss out on visiting Venice when you travel to Italy. We adore Venice! Kids will love exploring the canals and watching all the boats on the waterways. Going on a gondola is so exciting for the whole family -you feel like you are in the movies!
There are lots of exciting great places to see in Venice. Teenagers will adore shopping at the flea markets, children will enjoy a visit to the beaches of Lido and toddlers will have a great time chasing the birds in Piazza San Marco.
Finding suitable accommodation can be a challenge. But don't worry we know the best family hotels to make your Italian holiday relaxing!
Italy with Kids -Florence- A Tuscan Family Holiday
Florence is filled with art and history. Children will enjoy seeing some of the many masterpieces here! Michelangelo's famous statue David is found here - this is sure to be a memory kids will carry with them for their whole life!

You will have a great time climbing the Duomo, enjoying a picnic at Piazzale Michelangelo, or exploring the San Lorenzo market.
Check out our top recommendations for family hotels. Choose from cheap hotels, self catering holiday apartments or luxury accommodations for your next trip here.
Italy with Kids -Milan With Kids
Milan is one of the fashion capitals of the world. It is also home to the intricate Duomo Cathedral and Leondardo Da Vinci's famous painting The Last Supper. Children can explore the free aquarium, chase pigeons in Duomo Square and ride the trams!
We lived here for a year and although not as entertaining as some of the other Italian cities there is still plenty to keep everyone happy!

It is best to stay in Central Milan near the Duomo or near to a metro station so that you can have easy access to the sites.

Italy with Kids -Visit Cinque Terre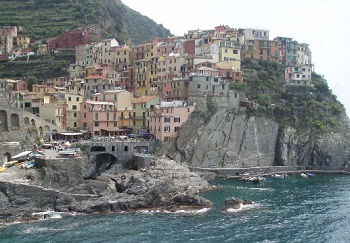 Spectacular views and walks are available in this seaside paradise! Check out the amazing places to visit and the best beaches on our page dedicated to Cinque Terre!
Italy with Kids -Sardinia Holidays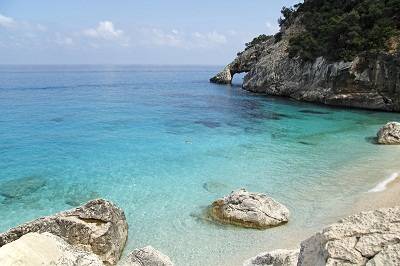 Italian Food For Kids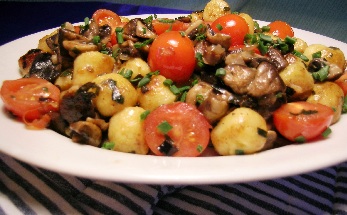 Children love eating all the delicious Italian food. Pizza, pasta, fresh bread and gelato are a hit with the kids. My kids get excited for weeks before we go to Italy -just about what they are going to eat! Ice cream in the shape of a pizza is one of the standouts!!
Visit the Italian tourist board for more ideas about travel to Italy with Kids!

Home

›
Italy