Best Things to do in New Zealand with Kids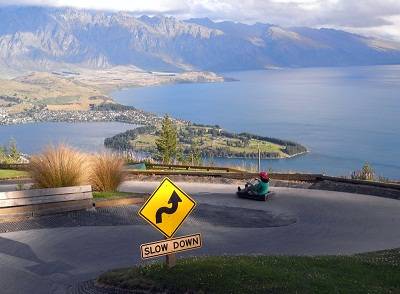 New Zealand with kids offers so many exciting options!
There are plenty of attractions in New Zealand to take your kids and give them a good time, teach them something and expose them to some new and special experience.
Try these top 10 places for kids to visit in New Zealand. Don't forget to try the lush cuisine of New Zealand!


1. Auckland Zoo
The zoo has won international prizes as an outstanding zoo with 860 animals there is plenty to see and do. You can take a Zoom Tour to see behind the scenes with specific sections o the zoo, see the African Experience, Aussie Walkabout, Lemur, Tiger, Primate or Elephant Experience. Take part in one of the Animal Encounter zookeeper talks.
You can also try the snooze program and stay overnight in the zoo! The zoo is open daily from 9:30am-5:30pm and costs $22 for those over 15 years old, $11 for 4-14 year olds, $18 for seniors and students and $40-$60 for a family ticket plus $9 for extra kids. The zoo is on Motions Road in Auckland. Read about more things to do in Auckland here!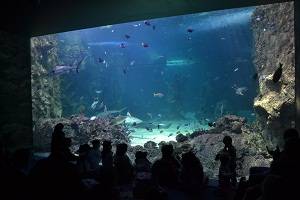 2. The National Aquarium of New Zealand
New Zealand's largest aquarium where you can see sharks, tropical fish, coral and many species of marine life. It is possible to take a tour of the aquarium ($35 adults and $17 kids) or even swim with the sharks ($75). See the fish being fed daily by the aquarium diver Daring Dan in the Pania Reef Tank.
The aquarium is open 9am-5pm and costs $17.90 for adults and $8.9 for kids (aged 3-14), seniors and students pay $15.2 and a family ticket up to 4 people costs $48 and $7.9 for an extra child.
It is also possible to sleep over at the aquarium! Located on Marine Parade, Napier, Hawke's Bay.
3. Story Place at the Museum of New Zealand
Apart from being an amazing museum with artifacts relating to New Zealand history, art, animal and plant life and culture this museum offers something special for kids. For kids up to 5 years old there is StoryPlace where interactive activities are used to explore what the museum has to offer.
Discovery Centers are for the older kids to discover and learn though activities and multimedia. The Museum of New Zealand, Te Papa Tongarewa is open daily from 10am-6m and entrance is free except for special exhibitions. Find the museum on Cable Street in Wellington.

4. Cadbury Factory
Let your kids feel like "Charlie and the Chocolate Factory" for the day and visit the factory where New Zealand makes the finest chocolate. At the Visitors Center the tour begins and takes you through the history or chocolate, see vintage chocolate trucks, see the chocolate being made, see old chocolate adverts, see a tone of chocolate like a waterfall dropping down the Purple Silo and you also get a goodie bag.
The Visitor's Center and factory are located in Dunedin. Tickets for the full tour (although there are shorter tours) cost $20 for adults, $13 for kids under 15, $18 for seniors, $54 for a family of up to 6 people and children under 5 go free. Tours run daily from 9am to 3:25pm. An anazing thing to do in New Zealand with kids.

5. Rainbow's End Amusement Park
New Zealand's biggest theme park full of world class rides to thrill you and the kids. You can also see a 3D film and ride the Invader, Power Surge, Fear Fall or Corkscrew Coaster. Open daily from 10am-5pm, find the park at Rainbow Junction in Manukau City and a full day pass will cost $49 for adults, $39 for kids (2-13 years old) and $18 for 2-5 years olds. This is a must do in New Zealand with kids.

6. Point Sheep Shearing
Let the kids experience traditional sheep shearing, learn about breeding, tools, wool and the farm. They can feed the sheep and lambs as well as get really involved in the farm work. There are daily shows at 1:30pm and 4pm which cost $10 for adults and $5 for kids. This activity is available in several locations but try The Point, 85 Fyffe Quay, Kaikoura.

7. Volcanic activity Center
Located in the Taupo Volcanic Zone the center is a hands-on experience to learn about the earth and its unique activity. Kid's won't even realize they're learning as they explore the nature of this area.
Kids will handle microscopes, see wall displays, use computer interactive touch screens, see a live geyser model and more. The center is open daily and costs $6 for kids 5-15 years old, $10 for 16 years and up and $8 for seniors. Family tickets are $26 for up to 6 people and under 4 years old go free. Find the attraction on the corner of Karetoto Road and Huka Falls in Wairakei Park, Taupo.

8. Waitomo Gloworm Caves
Take a tour of the caves which includes 250 meters of underground discovery, see the Cathedral, Tomo, limestone shaft, banquet Chamber, pipe Organ and Catacombs all of which are underground caves. Then take a boat trip on the underground river through the cave full of glowworms.
Tours take place daily every half hour between 9am-5pm, and takes about 45 minutes. The tour costs $48 for adults and $21 for kids ($-14 years old). There are a number of other cave tours you can take in the area. Find the caves at 39 Waitomo caves Road, Waitomo. New Zealand with kids wouldn't be the same without this attraction!

9. Rainbow Springs Kiwi Wildlife Park
Although New Zealand has many stunning natural parks and reserves here is an example of one worth visiting with the kids. See and learn about New Zealand's indigenous animals including the tuatara, kiwi, lizards and birds.
There is also a free Flight show twice a day and a water ride. Find the park at Fairy Springs Road, Rotorua. Entrance is $35 for adults, $31.5 for seniors, $22.5 for kids and $95 for a family of four and $8 for additional kids. Under 4 year olds go free. The park is open from 8am until late!

10. Wai-O-Tapu Thermal Wonderland
In this natural volcano region see the Champaign Pool, hot springs, bubbling mud, steaming soil and volcano craters. Also see the Lady Knox geyser erupt daily. This site is at Wai-O-Tapu Loop Road, State Highway 5, Rotorua. Entrance is $32.5 for adults, $11 for kids 5-15 and $80 for families of up to 5 people, under 5 year olds go free. The attraction is open daily from 8:30am-5pm.

Also see
Home

›
New Zealand