UAE With Kids : 2017 Guide

Plan An Unforgettable Trip to United Arab Emirates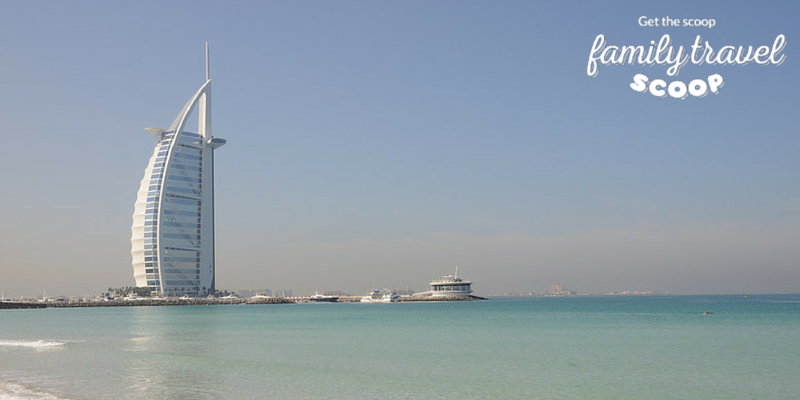 Traveling to the UAE with kids is an interesting mix of ultra modern and traditional.
The United Arab Emirates is mostly desert and it is a young country previously inhabited by Bedouins.
There are many interesting things to do on a family holiday to the Middle East.
I lived here for three years and we did so many unique and interesting things with our children - I would definitely recommend a visit the Emirates!
With beautiful white sandy beaches, turquoise waters and plenty of sun-its a great spot for a beach holiday. You can cool off in one of the many air conditioned malls, or even go skiing in one. Pretty much anything you can think of can be found somewhere in the UAE!

The UAE is home to the world's tallest buildings and the famous 7 star sail shaped Burj Al Arab hotel. The desert is also a great spot to visit with children.
Climb to the top of the sand dunes and slide down, go 4X4ing or enjoy an overnight camp! This is a very memorable experience for the whole family! One our greatest memories is a camping trip to the desert!

Eating the Emirati food will be one of the highlights of your United Arab Emirates family vacation. Kids will love fresh pita dipped in hummus, falafel sandwiches and snacking on dates!
There are many world class restaurants here offering cuisine from around the world with chefs flown in from Europe, Asia and the US to prepare outstanding cuisine.

Cultural Activities + Word Searches + Colouring Pages + Fun Travel Quizzes & More!

---
Explore Dubai With Kids
Visiting Dubai is a must do when you travel to the UAE with kids. This city is filled with loads of family attractions. Babies and toddlers will have a great time building sandcastles at Jumeirah Beach.
Children will have the time of their lives at Wild Wadi Water Park.
Teenagers enjoy skiing at a Mall of the Emirates.

There are plenty of choices for family accommodations. Choose from affordable family rooms in Dubai, beach resorts or luxury hotels including one of the world's only 7 star hotels!


Abu Dhabi With Kids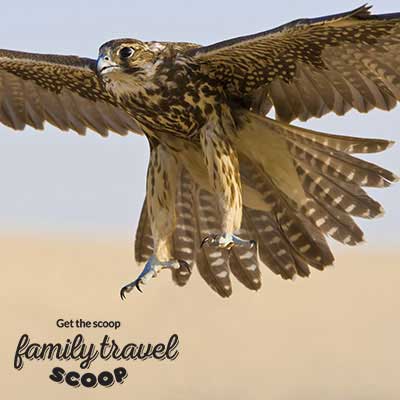 Abu Dhabi is a quieter more subtle city in comparison with Dubai. It is well worth a visit on your family holidays.
You will have lots of entertainment to choose from.
Teenagers will love dune bashing or sand skiing on the sand dunes near Abu Dhabi.
Children will learn a lot at the cultural activities at the Heritage Village-and seeing the camels!
Toddlers and babies can have a relaxing stroll on the Corniche.
Another one of the best things to do in UAE with kids is to visit one of the beautiful mosques to learn about Islam.
Family friendly accommodation in Abu Dhabi can range from budget hotels to serviced holiday apartments to ultra luxurious resorts.
Things to do in the UAE

Visit the UAE Tourist board here.
---
Home

›
UAE
Share your tips for traveling to the UAE with kids!