France for Kids

Everything You Need To Plan Your Family Trip To France!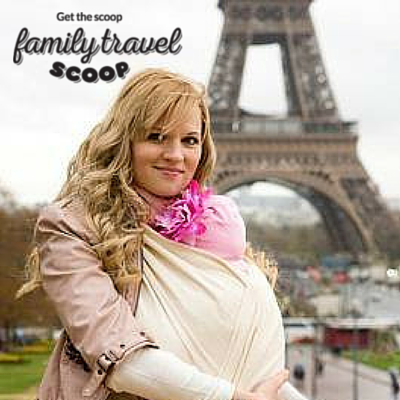 France for kids is an amazing choice! A holiday with your children in France will be filled with art, castles, beautiful parks and tasty treats from the local bakeries. It is a wonderful place to travel to with kids.
There are many reasons why this is the most popular tourist destination in the world and is one of my favorite destinations!

Traveling to France with a baby or a toddler can be a wonderful adventure.
Little ones will enjoy exploring the colorful works of arts and stained glass windows.
Toddlers are intrigued looking for patterns and there are many to be found here!
You will be able to wander the streets easily with a stroller but you may find it difficult using the metro as there are lots of stairs.
France also has some of the best parks in the world. Many have entertaining activities such as puppet shows, carousels or toy sailboats to play with in the fountains.
I had to practically drag my kids away from the parks here!
Exploring the numerous art galleries and museums is one of the best things to do. Children can become so inspired with a little nudge from their parents!
Prepare a treasure hunt or a checklist for museums of things to look for such as a painting with a flower, a painting of a face, a watercolor painting etc.. this way the kids will be on a mission and determined to find everything!
Bring your own water-paints and clay with you for back at the hotel or a park on the way home and allow your children to be inspired by the masters.My kids made some great Monet, Picasso and Dali inspired work after a trip to the Louvre in Paris!
Teenagers will love exploring the flea markets in search of vintage clothing and souvenirs. They will also enjoy exploring the gorgeous French countryside and quaint villages. But most of all, they will probably like being very grown-up and sipping cappuccinos and eating brioche at the many cafes scattered all over France.
Cultural Activities + China Country Facts + Country Games + Coloring + Fun Quizzes and more for kids 4-13!
What are the Best Cities to Visit in France for Kids?

France for Kids - Paris with Kids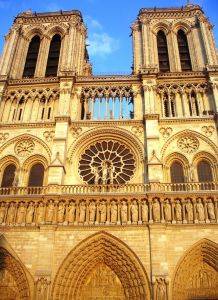 Paris is not just a city for romance-it is also a wonderful place to bring the kids. With hundreds of museums to explore and the world's most famous painting, the Mona Lisa on display your budding artists will definitely be inspired.
A boat ride down the Seine, a trip to Euro Disney, and a carousel ride at the foot of the Eiffel tower are some of the enjoyable things to do here.
Wondering where to stay with your family?
Paris is a rather expensive destination-with hotel prices to match! Being the city of romance, even finding a family hotel can be a challenge.
Not to worry though-Check out our picks of the best serviced apartments, family rooms, and cheap accommodations in France for kids (yes they do exist!)
More France for Kids - French Riviera, Nice, Antibes & Monaco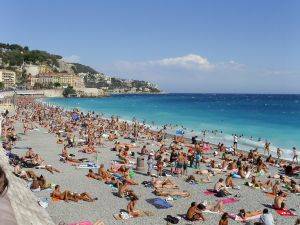 The French Riviera is filled with beaches and strolls on the Promenades along the Mediterranean Sea. A family holiday in the South of France is very popular, especially in the summer months. The Riviera has a mild climate so you can visit year round and enjoy your holiday.
Some of the best things to do in the French Riviera are to visit the sandy beaches in Antibes, take a family cooking class in Nice or visit the Oceanography museum in nearby Monaco.
There is a range of child friendly accommodations to choose from in this area. Choose from a campground in Antibes, a luxury resort along the famed Promenade in Nice or a self catering apartment.
France for Kids - Lyon Holidays with Kids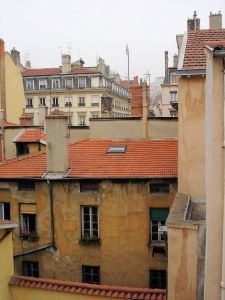 Lyon is a charming town located in the Rhone-Aples region. It is a world heritage site and was historically an important silk producing town. There are lots of interesting things to do in Lyon with kids of all ages. Teenagers will enjoy exploring the town on electric bikes! Children will have a great time learning about the Roman rule at the amphitheaters. Toddlers will adore climbing the obstacle course at the Adventures Fourviere. France offers lots of these types of unique experiences!
Wondering where to stay in Lyon? We show you family hotels for all budgets. Choose from inexpensive serviced apartments to 5 star hotels, whatever accommodation you need, we have recommendations for you to choose from.
Visit Marseille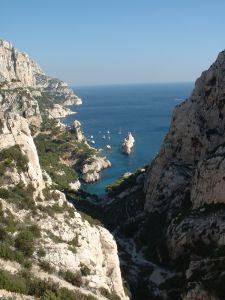 Marseille (or sometimes Marseilles) is a lovely coastal town located on the Mediterranean Sea. It makes a great base to explore the South of France. There are lots of interesting towns and villages to visit nearby each with its own unique history.

There are lots of great places to see in Marseille . Check out the boats and the fish market in the Old Port. Take a boat trip along the coast line and see the beautiful calanques, which are limestone bays. Visit the skateboard park and watch the impressive skateboarding tricks. Teens tend to love this park!
Finding child friendly accommodation can sometimes be a challenge. We can tell you all about the best family hotels in this region. Stay in a château in the countryside nearby, a serviced apartment in downtown Marseille or a hotel overlooking the Old Port.
French Food For Kids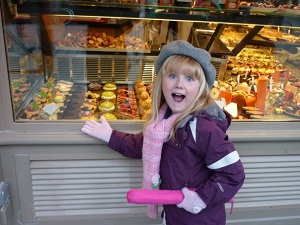 Fresh banana and chocolate crepes, cheesy French onion soup and fluffy quiche are some of the best foods for your children to sample (and for us grown ups too!).
It is amazing how addictive chocolate éclairs can be!
One of the highlights of your trip will be stopping at a local bakery for a sweet treat. This became a once or even twice daily ritual for my family!
What are your favourite things to do in France for kids?
More Family Travel Articles!
---
---
See also
Home

›
France