Safe Family Travel
Safety and Security on Holidays with Kids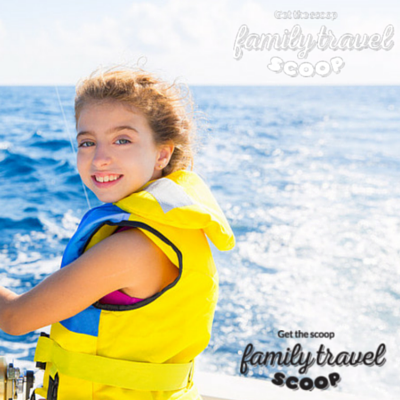 Going away on a family holiday can be an exciting venture and will provide the family with an opportunity to explore together, share fun times and have a relaxing, enjoyable holiday.  Such moments can be truly memorable!!
However, when heading for these trips, it is important that adequate safety measures are put in place so that the holiday does not turn into a disaster.   Simple planning and organization can help avoid this and ensure the family trip is memorable and safe.
Ten Safety Tips for Family Travel


Do your research!  Get as much information from the internet and from travel agencies regarding the intended destination for the family holiday. Find out what areas are safe and what areas are to be avoided.  Keep expensive jewellery, watches and electronics at home to avoid being a target.

 Visit a travel doctor for the reommended travel vaccinations and preventative medications for your destination.  They will help keep the family safe from diseases that might otherwise upset the entire holiday.  Check if the water is safe to drink and ask the doctor for some recommended medications in case of stomach illness.

 If the holiday is at an overseas destination, it is a good idea to register with your embassy in that country.   The entire family should register their presence with the government.   This can be easily done over the internet. Information necessary may include names of family members, local address or hotel and duration of intended stay.
Make a plan with the kids in case they get lost in the chaos.   Tell the kids to stay put and you will find them!   Have them ask someone in uniform for assistance or a women with children.  Print out a card with your name, contact information and hotel name and a contact back home's info and have your kids' carry a copy at all times.

Check for safety standards as you go.  Some destinations may have tour operators not meeting safety standards that we are used to back home.  Do some research before you go and trust your gut.  If you don't feel comfortable having your children or yourself participating then change your plans!

Ensure family members back home or friends and neighbors as well as other trusted people know about all travel plans and providing them with local hotel phone number and address is very important.  Give a detailed itinerary with flight numbers, hotels etc. 
Have comprehensive travel insurance. It is very important especially when traveling overseas especially with kids to have full coverage in case of an emergency.  Be sure the insurance covers an air ambulance back to your home country.   You don't want to be stuck with huge bills or not enough money to cover a medical emergency.
Pack a mini medical kit with everything you may need.  Include children's pain and fever medications, bandages,  hand sanitizer,  something to clean cuts with and something to soothe sore tummies with. 
If you will be travelling on a boat at your destination pack a proper fitting lifejacket for each child.   Most tour operators do have life jackets available however they don't always have the right size for children.   If travelling with a baby or toddler bring a car seat with you or check if you can rent one at your destination.

Research to see if there are any common scams in the area you are visiting so you can be aware of what to look out for. Use common sense and be careful when booking tours, accepting offers from people you meet along the way.  Book with reputable companies to avoid  any problems. 
Most importantly let loose and enjoy your family holiday while at the same time keeping everyone safe and happy!

---
More Travel Tips
See also:

Home

›
Getting Organized for Travel

›
Safe Travel