Things to do in Iceland with Kids
Iceland Travel Tips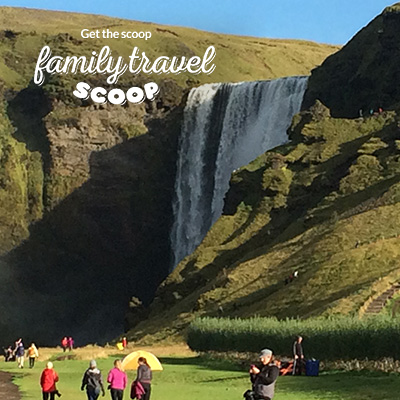 Iceland is located in Northern Europe, almost on top of the world. It is covered by ice, glaciers, and geysers, and has a lot of active volcanoes, waterfalls, hot springs, and geothermal vents.
The heat of the geothermal vents and volcanoes is the main source of electricity around the country. Iceland is blessed with natural wonders that are stunningly beautiful and majestic, and there is no doubt that Iceland finds itself in your list of countries to visit within your lifetime.
 To make your trip to Iceland with your children a unique and unforgettable experience, here are some activities that you can do:
Best Iceland Travel Deal and Tours

Best Things to do in Iceland with Kids


 Dance with the Northern Lights. One of the best things to do in Iceland- and the world! This is also known as Aurora Borealis. This is probably the best activity you and your kids could do in Iceland. The Northern lights are a natural phenomenon and one of the most majestic shows nature could ever offer. Its a natural light display caused by gas in the earth's particles!
These bright dancing lights have colors that range from white, green, pink, and purple. However, your witnessing this beauty is not guaranteed. The best time of the year to see the Northern Lights dance is during the winter, from about September onwards!
There are a lot of tour companies in Iceland that offer tour packages for the hunting of these lights. Choose the one that will take you back for free should you not be able to witness the dancing lights on your first visit.
Better yet, check in at a hotel that has Northern Lights wake up service, where the concierge will wake you up as soon as the lights are shining. Join this great tour and see the magic!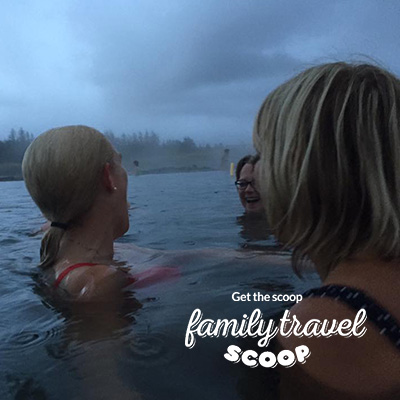 Take a dip at the Blue Lagoon. It is one of the geothermal spas Iceland boasts of. The Blue Lagoon is filled with thermal saltwater and a lot of minerals, which are perfect for relaxation. Since this is Iceland's biggest tourist attraction, massive improvements such as spa services, restaurants, and hotels have been made in the past years. One advantage of going here is that children get to enter the lagoon for free. They must be 2 or over though! Discounted tickets available here!

Watch the explosion of the Great Geysir. This is part of the Golden Circle Tour, which allows you to see many natural wonders and attractions without having to go too far away from Reykjavik, Iceland's capital. The Great Geysir was one of the most notable geysers in the world, but it has already been dormant for many years. As an alternative, tourists watch the explosion of The Churn (Strokkur), which erupts every 10 minutes or so. One of the coolest things to do in Iceland!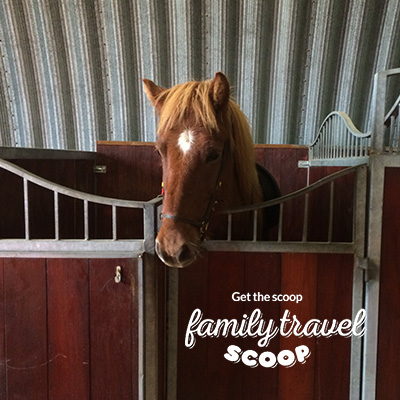 Enjoy the magnificence of Gulfoss. Gulfoss means golden falls. This is Iceland's one of the most beautiful waterfalls. The waters fall over rocks which produce mists and rainbows. You and your children can visit Gulfoss anytime of the year. You do not really have to do much, just stand there and allow its beauty to move you.

      Ride Icelandic horses. Horseback riding is a famous activity in a lot of places, but it becomes a unique experience in Iceland. Icelandic horses are different in such a way that they have a more powerful and compact build. They are also the only horses that have an extra gait, which is the reason for their high speed.
More Things to do in Iceland with Kids!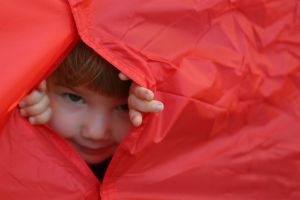 Go camping. Thanks to Iceland's natural wonders, you and your children will get to enjoy the great outdoors by just setting up a tent in one of Iceland's many campsites available. In some sites, there are restrooms, electrical hooks, and play areas for your children. If you are looking for things to do in Iceland, this is the country to do it in, the nature is simply spectacular!

  Stroll around Reykjavik. The country's capital is not too big, which is perfect for you and your childrens' late afternoon stroll. Iceland is a peaceful, laidback country. Surely, walking its streets will lead you to the discovery of many hole in the wall restaurants or souvenir shops, without all the hustle and bustle of citylife.

    Try dogsledding. This is a year-round activity, and is suitable for kids and adults of all ages. A cute pack of huskies will pull you while you get to enjoy scenic views.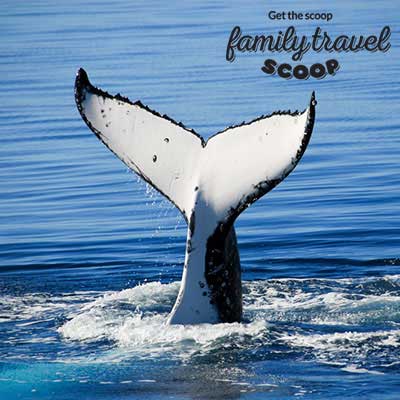 Go whale watching. You can do this easily when you're in Iceland. The cold waters of Iceland are home to a lot of majestic marine animals. There are several locations around the country that are perfect, and you can choose to just sit and watch peacefully. You may also do whale watching through tours, as there are several tour companies that offer this.
Visit Thingvellir National Park. This place is a natural wonder, and was recognized as a UNESCO World Heritage site. It has great historical significance and a unique geological structure. It is evidence of the rifting of the earth's crust, as it is located at the tectonic plate boundaries of the Mid-Atlantic Ridge. (http://www.thingvellir.is/english.aspx)
 Go on a bus tour. This will give you and your kids the opportunity to see the picturesque views of Iceland. There's definitely a lot to see, from glaciers and geysers to waterfalls and lagoons.
More Things to do in Iceland with Kids!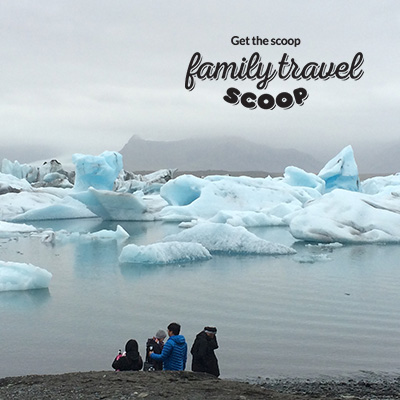 See the icebergs of Jokulsarlon. Ironically, it would be best to visit this wonderland during the summer. You may choose to sit peacefully at one spot and enjoy the view, or you may take a boat tour.
Go hiking. If you and your kids are up for an adventure, Iceland offers a wide range of hiking trails that vary in the level of difficulty. This will give you the opportunity to see and get inside an ice cave, also one of the many things Iceland is known for. However, you need to be very careful when you hike. Always bring clothing that could keep you warm, as there are possibilities of a sudden change in the weather.
 Visit the Reykjavik Zoo. Your kids will enjoy going around the zoo and getting to see different Icelandic farm animals. There are also a lot of pretty ponies and other Nordic animals in this zoo.
Check out Perlan, a dome located on top of a hill above Rekjavik. The dome itself is stunning, and the moment you go up and see the view, you will never again doubt the beauty of Iceland.
 Go to Hallgrimskirja. If you are not able to go to Perlan, this place is the best alternative to get a bird's eye view of the city. It is the largest church in downtown Reykjavik. On its own, it is beautiful and magnificent. You should take your kids to the top, where they will get to see the city, the green landscapes, and the waters that surround the city.
Iceland Travel Tips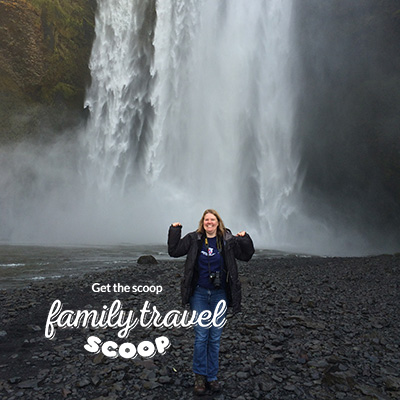 Experience bird watching. The best place to do this in Iceland is in Westman Islands, where a lot of puffins rest for breeding during the summer. A huge number of the world's puffins may be found here. This is one of the coolest things to do in Iceland with kids!

 Try out their local food. Iceland is has the most delicious lamb I have ever tasted not to mention the yummy seafood! You'll find Iceland is a health focused country, as soon as you step in to a supermarket you'll notice the lack of junk food and large selection of healthy snacks!

Eat at Baejarins Betzu Pylsur. This place is doubtlessly one of the best places for kids. This is just a hotdog stand, but pretty famous even amongst the locals. It is affordable, and it could easily ease the hunger of your kids.
Buy traditional Icelandic sweaters and other souvenirs made of wool. There is an abundance of sheep in Iceland. Because of this, a lot of souvenirs that you can buy are made of wool. You can walk around Reykjavik and find small stores that sell scarves, mittens, sweaters, or socks that are of the best quality.
Iceland is proof and manifestation that mother nature gives you the best gifts you could ever ask for. This country will make you realize how wonderful it is to enjoy the great outdoors and to be one with nature. Got more tips about things to do in Iceland share on our Facebook page!

Home

›
Iceland