Unforgettable Cuba Family Vacation
Cuba With Kids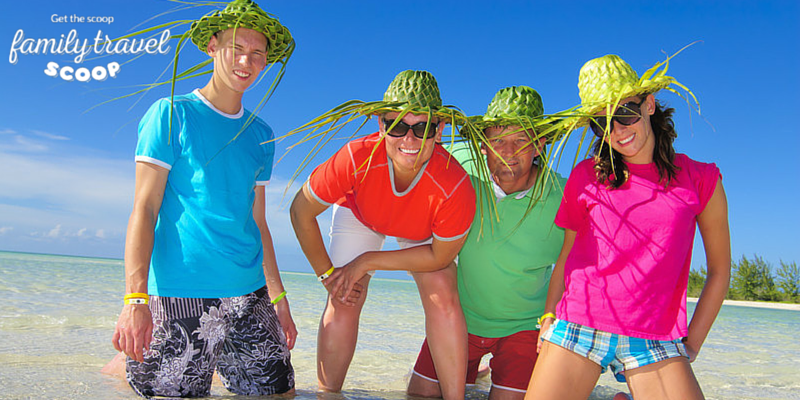 We all know the main reason we choose to have a Cuba family vacation is because of those beautiful white sand beaches and crystal clear waters to cool off in.   But there is so much more to Cuba then the beaches- Havana is a fascinating city and well worth a day trip with the kids.  Learning to salsa or eating some of the fresh Cuban food will also be a highlight!  It is a great option for an affordable holiday as it is is one of the cheapest Caribbean islands to visit. 
If you are traveling to Cuba with a baby or toddler, you will find boxed homogenized milk at the grocery store in Plaza Americanas in Varadero, as well as diapers.   It is a good idea to pack enough formula and baby food for your holiday.   Sunscreen and quality toiletries are quite expensive here so best to bring some from home.
Transportation is fairly cheap in Varadero.   Taxis are easy to find and although most can legally transport 4 passengers-we took many taxis with 2 adults and 3 kids with no problem.  Most taxis will negotiate a price with you- some will use a meter. If you are exploring more of Cuba you can take the Viazul long distance buses with the kids.

Cultural Activities + Word Searches + Colouring Pages + Fun Travel Quizzes & More!

Cuba Family Vacation Hotels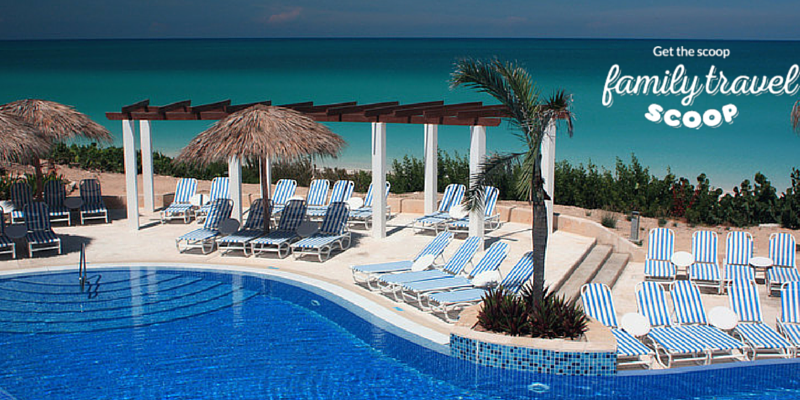 Finding family friendly hotels that can sleep a family of 4 or more is difficult!
This seems to be Cuba`s best kept secret. It took me ages to find resorts that were suitable for families for our recent trip to Cuba. Save yourself hours of research, we have compiled a list of :
Resorts for families
Best kid`s clubs in Cuba
Cheap family hotels
Havana casas for families
Find the perfect hotel for your family vacation!

Varadero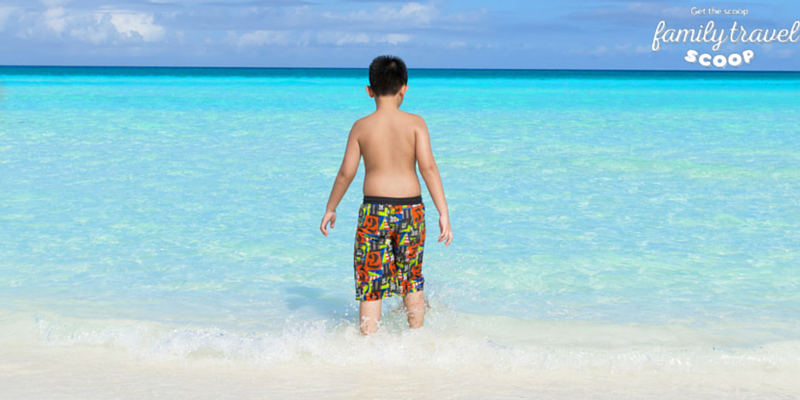 Varadero is one of the most popular destinations for those planning a trip for their Cuba family vacation.  It has some of the best stretches of beach and plenty of opportunities to relax together!
When you tire of the beach:
Visit to Josone Park to see the colorful birds, ride a camel or see the ostrich.
Swim with the dolphins.
Tour Varadero in a classic car!
Check out these 15 fun Varadero attractions for kids!
Havana


A side trip to Havana is a great option.   This vibrant city has colorful colonial buildings, beautiful parks and a waterfront to stroll along. 
If possible plan an overnight visit to Havana with your family and stay in a Casa Particular. These are rented rooms in a Cuban household where you can enjoy life in one of the restored Colonial buildings.
Most casas will also offer a delicious home cooked meal as well.
Take a horse and buggy ride

Visit the whimsical Callejon de Hamel to see the incredible artwork

Have a meal in China Town (yes really!)

Shop at the best souvenir market in Cuba.
Check out these 17 things to do in Havana with kids!

Cuban Food For Kids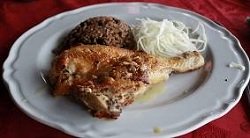 Cuba is not known for its cuisine. The resorts quite often serve bland food at the buffets. Plan to eat off the resort a few times and your family can sample the delicious local cuisine.
Your kids will love eating all the fresh exotic fruits.   Be sure to drink bottled water only and bring your own baby food and formula. Homogenized boxed milk is readily available.
So what did you think or our top Cuba family vacation guide?


---
Home

›
Cuba