Things to do in Canada with Kids

Travel to Canada
There are lots of things to do in Canada making it a great choice for family travel! 
Whether you are interested in attending a sporting event or if you are more of a nature enthusiast, there is undoubtedly something available for everyone. 
With four definite seasons, the time of year you plan to travel to Canada in will make a difference to what activities you are likely to engage in. Be sure to prepare by preparing proper clothing if you are visiting Canada in winter.
Canada is an extremely large country with some of the world's most renowned attractions that you and your family will undoubtedly have to visit. Most likely you will only have time to visit one or two provinces on a trip as travel times are quite long!
Be prepared for spectacular Canadian scenery and friendly people! Renting a car is a great option for getting around or using the Via rail or bus system!
Don't miss pancakes and poutine- check out Canadian food to try on your trip!
More Things to do in Canada with Kids
Niagara Falls with Kids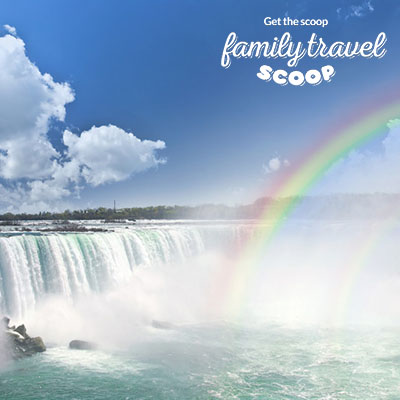 One of the top things to do in Canada is visit Niagara Falls! Niagara Falls are a natural wonder of the world! There are so many things to do in Niagara Falls with kids you will be busy all day long!
Enjoy the scenic view, go out on the Maid of the Mist and actually go under the falls or enjoy the bustling area with lots of wax museums, shows and other fun activities. 
Visit nearby Niagara on the lake and enjoy some of Canada's best wines and restaurants!
Things to do in Toronto with Kids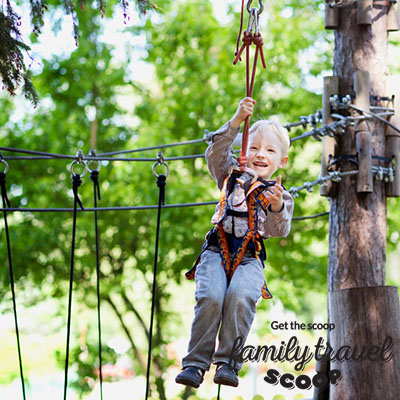 On the top of the things to do in Canada is visiting Toronto! With something for everyone in the family, you will love this vibrant city!
Visit the CN Tower -

Situated 

within

 the heart of downtown Toronto, Ontario, the CN tower is known as one of the world's largest 

free-standing

 structures. You will have the ability to travel over 533m above the ground in an elevator that will provide you with breathtaking views of the city. Once you reach the top, there is a glass floor that will make you feel like you're literally floating 533m above the ground. This adventure will be memorable by your children for many years to come.
Go Ziplining at one of the nearby parks! Enjoy the thrill of seeing Canadian Nature from the skies! With treetop walks and picnic spots this is one of the many outdoor sports you can enjoy in Canada!
Visit Centre Island and spend the day at the beach or enjoying the rides for the younger children. Pack a picnic and take the ferry over for the afternoon. There are always activities going on here to entertain folks of all ages! Don't miss Franklin's park for the younger ones!
Canada's Wonderland 

is e

v

ery kid's favourite! Great rides and shows make this a full day out excursion! There are the best roller coasters in Canada here and it is a place with rides for newborns to teens and adults! Lots of live shows and rides! One of the best things to do in Canada with kids!

See more great things to do in Toronto here! 
Ottawa with Kids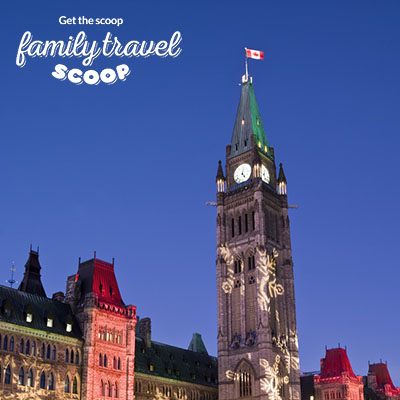 Visiting the capital of Canada, Ottawa is a great family trip! From white water rafting to cruising along the Rideau Canal in a boat you will love this city!
Don't miss the Parliament buildings, changing of the guard and Mosaica light show in the evenings!
If you are here in winter you might see the Winterfest filled with ice sculptures! In spring the tulip festival is the place to go! There is a great children's museum here too! This is one of the best things to do in Canada in the winter!
Read more about things to do in Ottawa!  Nearby Eganville is a nice side trip to see caves and go fossil hunting.
Check out Whitewater Rafting here!

Read about other great things to do in Ontario with kids here!
Travel to Canada's Rocky Mountains
Things to do in Banff, Jasper and Lake Louise
No trip to Canada is complete with a visit to the Rocky Mountains! Certainly the best things to do in Canada if you love nature are found here! It is awesome, amazing scenery! I've not seen anything like it in all my travels!
 Banff National Park -

If you are looking for a ski resort, Banff provides some of the most amazing hills for both veterans and beginners. Located in the middle of the Rocky Mountains you can expect to have a once in a lifetime experience. Read about the area here! 

Read more here.
Calgary Stampede -

As one of the most popular events that hits Canada every year, the Calgary Stampede is full of rodeos and chuckwagon races. As a 

world- renowned

 event, you can say that you were a part of history in the making.
Things to do in British Columbia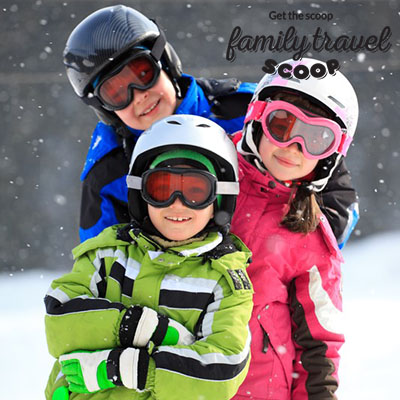 Go to a Hockey Game -

As hockey is Canada's national sport, attending a hockey game is an extremely crucial venture that you should make. Regardless of what city you are in, attending the local team's game is extremely simple.
Visit Whistler -

Alongside Banff, Whistler, British Columbia is full of slopes that will impress even professionals. As the site of the 2010 Olympics, the Whistler village and hills provide an abundance of fun. If you want to ski, this is the place to go!
Stanley Park-For the more nature inclined individuals, taking a stroll through Stanley Park could prove to be quite the adventure. With bike and rollerblading trails there is never too little to accomplish and always new sights to see!
Things to do in Quebec with Kids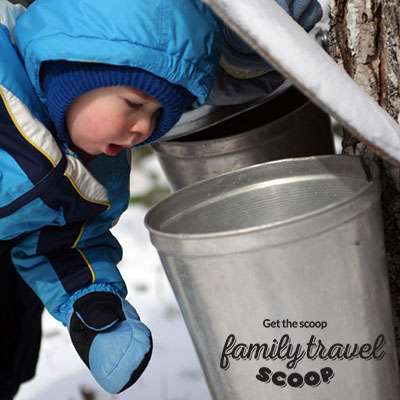 Parc Omega -

Near the  capital of Canada, 

Ottawa

 you will find 

Parc Omega

 in the town of Montebello, Quebec.  See deer, moose and other Canadian wildlife

up close

. Feed the animals from your car while viewing spectacular scenery.  One of the best things to do in Canada with kids!
Quebec Winter Carnival -

Every year Quebec hosts its winter carnival and it is known as the largest winter celebration in all of Canada. At the end of January for 2.5 weeks you will be able to experience night parades, ice fishing, concerts, snow sculpture making, and horse-drawn sleigh rides. This is an amazing thing to do in Canada with kids - don't miss it!

Read more about Quebec here.  Read about Montreal here.
Go to a Maple Syrup Farm -In Quebec you will be in for a treat as a largest maple syrup producer in the world. If you are visiting Canada in March-April you can visit the sugar shacks and see how the syrup comes out the tree. Try a sugar lolly and enjoy a Canadian Lumberjack breakfast!
More things to do in Canada
Visit Tourism Canada for more info. For information on train travel in Canada visit Via Rail.
Home

›
Canada