Family Vacations in Thailand
Asian Holidays for Kids
Family vacations in Thailand are full of wonderful new experiences for children.
Thailand is known as the land of smiles and your kids will be welcomed with open arms.
This is a great opportunity for your kids to learn all about the culture!
If you are traveling with babies or toddlers in Thailand, you will have lots of friendly attention from the locals. Your babies will be fascinated with all the beautiful colors they see around them.
You will be able to find diapers, baby food, and fresh milk in the big grocery stores in the main tourist areas.
Formula is also readily available at these stores however you may want to bring your own as the brand your baby is used to may not be available.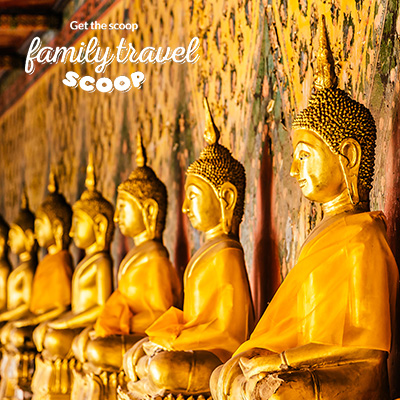 Sidewalks may be uneven or non-existent in Thailand so a baby carrier will come in handy or a lightweight umbrella stroller.
If you plan to take any boat rides you may want to consider bringing child size life jackets as they are not readily available.
Check with your doctor for any necessary vaccinations before you go.
When I traveled with my children on our Thailand family holidays we did not get any additional vaccinations.
However, we were careful to not drink the tap water and we used hand sanitizer frequently.
Yummy Thai Food For Kids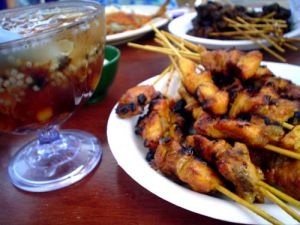 Thai food is delicious! One of the best parts of your holiday will be sampling all the delicious dishes and fresh fruit. Some of the highlights:
Pad Thai
Spring Rolls
Satay
Check out these yummy Thai foods for kids!
Things to do in Bangkok with Kids

Bangkok is the bustling capital city of Thailand and excellent place to spend a few days with the kids. There are many fun attractions. Your children will enjoy a visit to the snake farm or a ride in a tuk tuk. Your teenagers will love shopping at the markets in Thailand especially the Chatuchak market in Bangkok.
Finding a hotel that will allow children in the rooms can be a challenge when traveling to Thailand. Not to worry though, we have found the best hotels for all budgets. Bangkok is a great place to begin your family vacations in Thailand.
Things to do in Phuket with Kids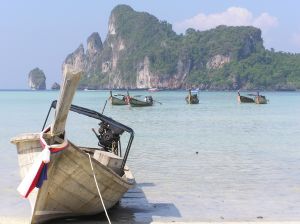 If you are looking for relaxing beach family vacations in Thailand then head to the beautiful island of Phuket. There are crystal blue waters and white sand beaches for the kids to play in. The snorkeling is world class with colorful fish and marine life to see. You will find many fun attractions.
Your kids will enjoy a ride on an elephant or a visit to the gibbon rehabilitation center. Your toddlers will enjoy a visit to the Phuket butterfly gardens while on your family travels in Thailand. Your teenagers will love exploring the underwater world.
We have found the best hotels for your visit. Choose from budget hotels, serviced apartments or luxury resorts for your family trip to Thailand.

Things to do in Chiang Mai with Kids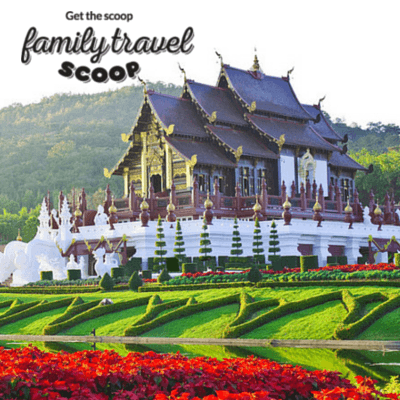 Chiang Mai is a great place to visit when you travel to Thailand with kids. Located in the North of Thailand the climate is a little bit cooler so if your kids are sensitive to the heat this is a great option.
Kids will love caring for an elephant for a day at one of the elephant rehabilitation centers or a visit to Tiger Kingdom. Babies and toddlers will love a visit to the Chiang Mai zoo. Teenagers won't want to miss zip lining through the jungles of Thailand.
If you are wondering where to stay with your kids when you visit Chiang Mai we have found the best places.
Popular Family Travel Articles!
---
---
Home

›
Thailand