Asia and Oceania with Kids

Ten Amazing Asian and Oceanic Family Holidays
The globe is a wondrous place, with many diverse cultures and exciting experiences for adults and children alike.  Asia offers so much for a family vacation-culture, food and many things to do for kids.  Oceania is a great spot for a sunny holiday with the kids.   Asia is definitely top of the list for us here at Family Travel Scoop.  We love exploring the markets, beaches,  rainforests and more with our kids. Want to check out a few destinations?  Flying within Asia and Oceania can be very cheap.  Air Asia,  Firefly and Tigerair are some of the low cost carriers in the region.

Wondering where to go in Asia or Oceania with your children?  Here are our top 10 picks of the hottest family destinations!
10 Best Place to Visit with Kids in Asia & Oceania


Kuala Lumpur, Malaysia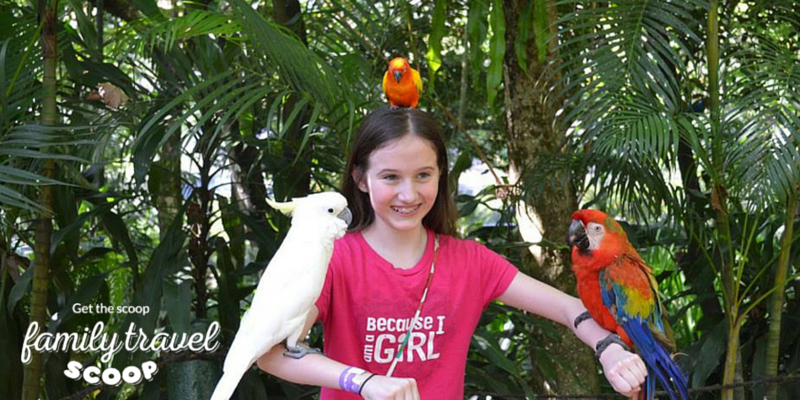 Kuala Lumpur is a bustling city with so much to offer for families.  Stop by the Bird Park, explore the markets or climb the stairs with the monkeys at the Batu Caves.  You won't go hungry here with butter chicken, spring rolls noodles and more!

Phuket & The Islands of Thailand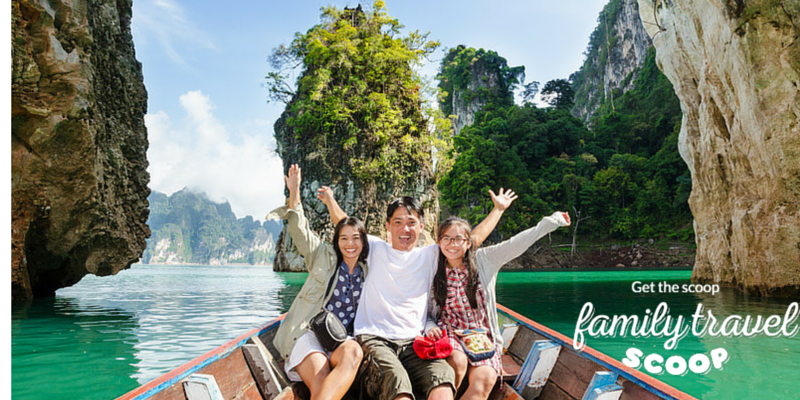 Phuket has it all-sun, sand and all the green curry you can eat!  Phuket is a popular destination for families looking for a relaxing holiday with some culture mixed in.  Take a boat tour and explore the islands.

Hong Kong, China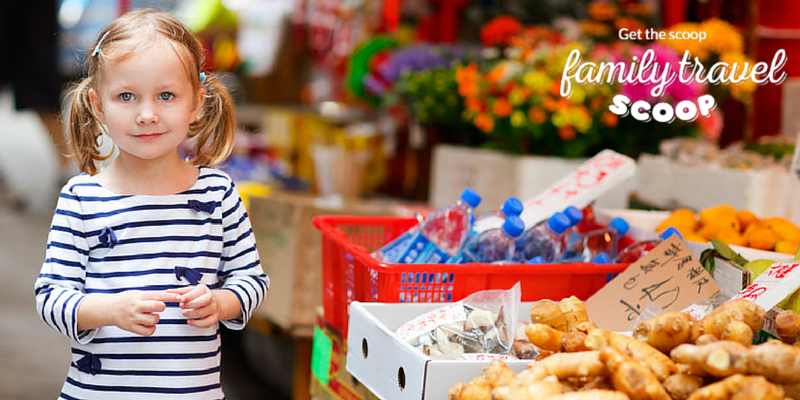 Hong Kong is a bustling metropolis packed with things to do with kids.  Teenagers will love shopping til they drop,  kids will love Hong Kong Disney and the science museum.   Ocean Park is also not to be missed on your family vacation.

Hanoi, Vietnam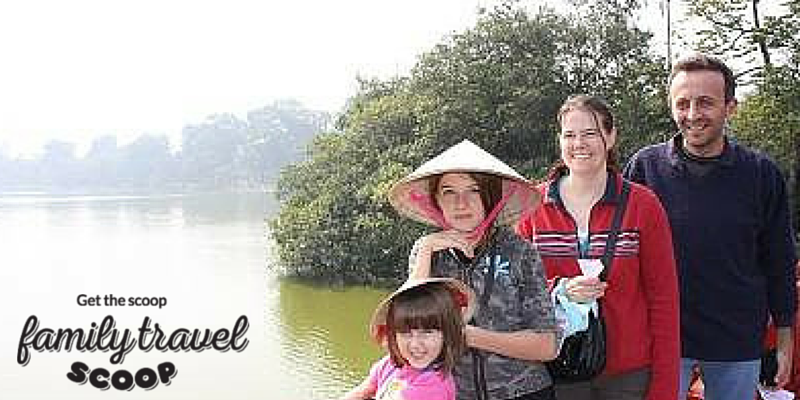 Hanoi is an exciting city to visit with children.  The city is noisy and chaotic but you can escape for a quiet stroll around the lake.  It is becoming a popular destination for families especially as it is very budget friendly.   Watch a water puppet show, explore the markets and take a tuk tuk ride. And don't miss out on a side trip to Halong Bay for some of the most spectacular scenery in the world.

Yangshuo, China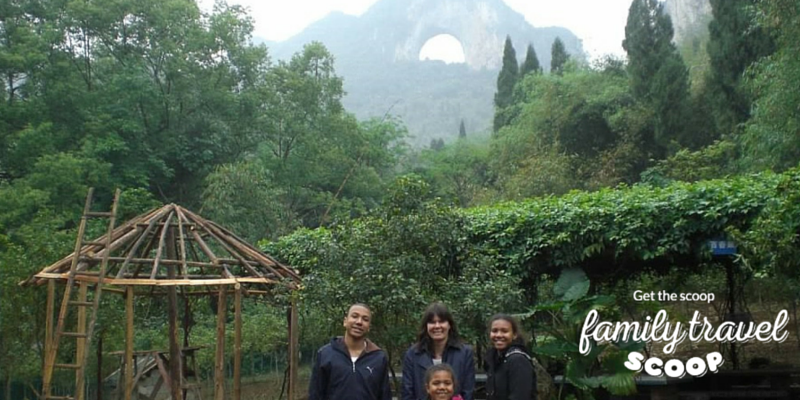 Yangshuo is a peaceful town in the South of China.  It is a perfect spot to visit with kids. You can explore caves, ride bikes through rice paddy fields and take a raft down the river and view the karst mountains rising out of the river banks.   In the evening watch the world class Impression Sanjie Liu show-not to be missed!

Bali, Indonesia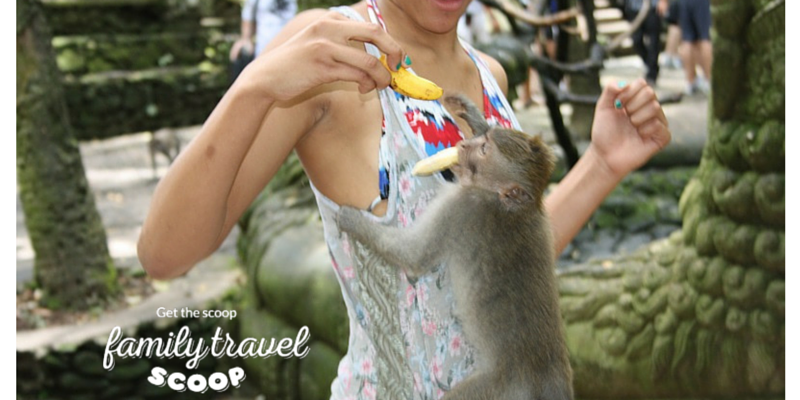 This is one of Family Travel Scoop's favourite destinations for kids. There is so much to see and do.  Spend the day at the beach, ride an elephant or feed monkeys at the Ubud Monkey Forest. Shop in the markets and enjoy fresh tropical fruit.  It is a stunningly beautiful island with beautiful statues, paintings and wood carvings by the local artisans. Oh and did I mention cheap massages for Mom & Dad!

Tokyo, Japan
Tokyo is a fascinating city for the young and old.  So much to see and do-learn to fight like a Samurai,  visit Tokyo Disneyland or Disneysea,  visit the electronics town of Akihabara or hangout with the Harajuku kids. Visit the Imperial palace or one of the many peaceful shrines tucked away from all the hustle and bustle.

Siem Reap, Cambodia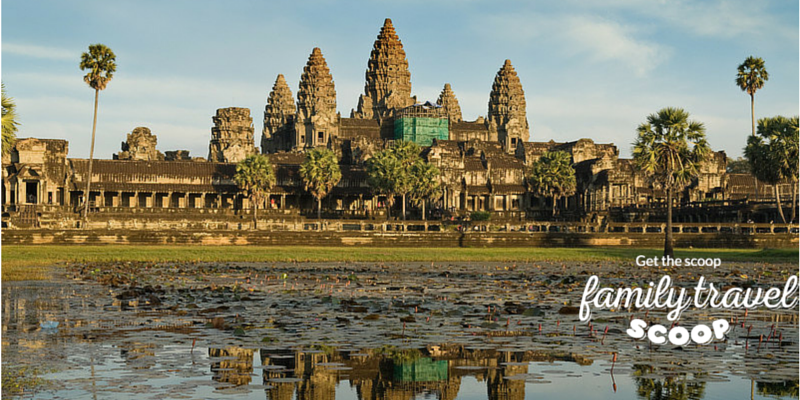 Siem Reap is a fascinating place to visit. You could spend days just exploring the temples with your kids-checking out all the nooks and crannies.  Angkor Wat is a must visit on this trip-a majestic temple reflecting off the lake in front.  Visit the floating village, ride in a tuk tuk and take a ceramics class with the kids.

Fiji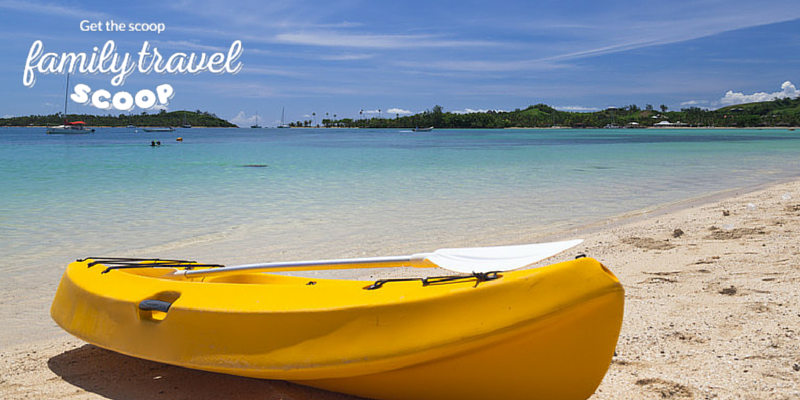 From the Mamanuca Islands to Yasawa Group of Islands, Fiji is one of the most spectacular places to holiday. With white sand beach and many cultural activities available in local villages Fiji will not disappoint. It is fairly easy to take day trips to other nearby islands and the mainland so go and explore!

Perth, Australia
Perth is home to some of the most beautiful beaches you will ever see.  The kids can learn to surf, play in the sand and eat fish and chips!  A visit to see the kangaroos is a must as well as a stroll through King's Park.   A day trip to Rottnest Island to see the native animals and ride bikes is a must do when visiting with children.
More Family Friendly Destinations
Home

›
Asia for Kids
Home

›
Asian Holidays