10 Things To Do In Denmark with Kids

2018  Family Travel Guide to Denmark
There are hundreds of things to do in Denmark with the kids. Some of them are specially designed for kids, but most adults like them, too. Denmark is more than happy to entertain your kids while you're visiting.
That's why they have so many "things" for kids to do while you, the adult, do your thing. In some places, you can just drop them off and know they will be taken care of and safe, other places you'll enjoy as much as your kids.
Amusement parks are always amusing. Pun intended, but these are some of the oldest and kids have been enjoying them for over 400 years. There are other place and things you do in Denmark with your kids, whether you're visiting or living there.
A lot of the things are free while some do cost a little, but every one of the things you and your kids can do is more that worth the cost.

Top 10 Things to Do in Denmark with Your Kids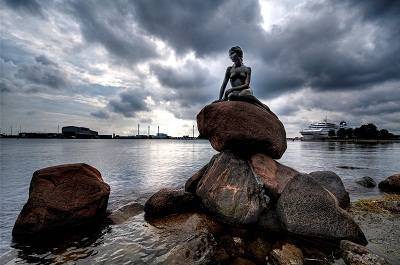 Bakken, Copenhagen
Bakken is the oldest known amusement park in the world. It's free to enjoy and located in the suburbs, so it a safe place to let the kids run free while enjoying a heritage that goes back over 400 years. If kids have been amused for that long, don't you think your kids will enjoy it, too? Its one of the best things to do in Denmark with kids!
Tivoli Gardens, Copenhagen
Tivoli Gardens is over 160 years old and one of the finest amusement parks your kids will enjoy while visiting Denmark. They have rides, games, food, and full pleasure garden in the heart of Copenhagen. They open from April to September, then again for the holidays of Halloween and Christmas. For a true magical experience, the Christmas market is open from the middle of November until after Christmas.
BonBon-Land, Naestved
Located within 45 minute drive from Copenhagen, BonBon Land offers over 60 fabulous rides for kids of all ages. You can reach it by train or bus for a fun filled day of the Crow's Trees, The Wild Boar, TomCat, and many, many more. There are enough rides to satisfy any child or adult for at least a year of fun.
City Bikes, Copenhagen
It's also great to let the kids out so they can let loose some of the energy. City Bikes always has more than a 1,000 bikes in racks all along the walks in Copenhagen. Just let the kids take a bike and ride to one of the many parks Copenhagen has or to see all the picturesque landmarks Denmark has to offer. Just grab one of the bikes and bring it back when the kid's energy is gone. They're always free to ride and enjoy, one of the best things to do in Denmark with kids.

Frederiksborg Castle
What's a trip to Denmark if you don't visit a castle? Frederiksborg Castle was the home of royal family of Denmark up until the late 1850s. It's now one of the finest Danish Museum of National History filled with the country's most important collected works of portraits and historical paintings. It's well worth a visit to Palace Lake in Hillerød to see the home of the kings. One of the most unique experiences and best things to do in Denmark.
Ribe Viking Center, Ribe, Jutland
A whole city of Vikings is more than worth the trip to Ribe. Your kids will be thrilled with the costumed guides as the demonstrate falconry, Viking combat with another ships, and the crafts of the Vikings. Talk a few lessons to learn how to shoot a longbow, make some flatbread and other thing the Vikings did way back when. The kids won't want to leave.
Danfoss Universe
One of the best places in the world to experience Mother Natural at her finest with live natural phenomena, technology never seen before, and activities guaranteed to wear out your kids and satisfy their curiosity for years to come. They might even learn why the sky is blue.
Tycho Brahe Planetarium, Copenhagen
The most unusual building given over to the 16th century astronomer who proved the sun was the center of the universe, or rather helped prove the Copernican theory. See the stars at their finest as well as the sea monsters 3D films and many more wonders of the universe. The planetarium is Europe's southern observatory for watching the star around us.
Knuthenborg and Safari Park, Maribo, Lolland
A trip to Denmark just wouldn't worth it if you didn't stop off for a safari at Europe's northern largest safari park. This park has all the animals from around the world and may be the last chance for your kids to see them. They also have shows and many activities to make this worth a visit to the biggest safari park in Europe. One of the top 10 things to do in Denmark!

For the rainy day -- or not
Denmark wouldn't be the best vacation you and your kids had unless you visit the world's favorite writer of fairy tales, Hans Christian Andersen birthplace.
Loaded with parades, activities, parks, and Andersen inspired sculptures, this is one place your kids would never forgive if you didn't let them visit. Odense and Hans Christian Andersen go hand-in-hand when it comes to a fantastic time.
And if it does rain, Odense has museums of art, history, geology, nature, and archaeology. You can sit in one of the many cafes and decide which museum, cinema, or event you want to enjoy while it rains.
There are many other places to visit with the kids where they will not only learn something about Denmark and its history, but they will enjoy learning about everything that has ever happen in the country.
You can't miss showing your kids anything from Vikings to the stars with all the things you can do while in Denmark. Even if you live here, you and your kids can still find plenty of things to do in Denmark that they haven't done before.
Extra pages on this site you might like:
Home

›
Denmark