Ireland Tourist Attractions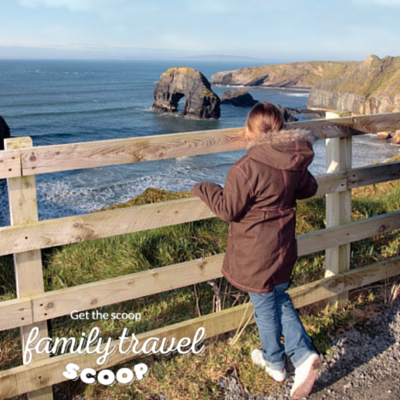 There are plenty of Ireland tourist attractions that your family can visit. Ireland is a friendly country with dramatic coastlines, beautiful rolling green pastures and charming villages. If you are planning a vacation in Ireland you won't be disappointed! Our Ireland travel tips will help you plan a rewarding and unforgettable trip to the land of the Leprechauns! Read on so you don't miss any of the great Ireland tourist attractions!



Many families rent a car to explore the countryside and coastline of Ireland. Remember to stay on the left side and be ready for lots of roundabouts! You can do a loop around the lower half of this green country if you have a couple weeks for your trip. Stop and explore the small towns  and castles along the way. Camping is a popular choice in Ireland as well as the many Bed and Breakfasts.  Castles in Ireland are not to be missed, they are amazing! There are so many places to visit in Ireland, who could easily spend a month vacationing here!
Don't miss out on a visit to Dublin, this is an interesting town with lots to see and do.
Best Ireland Tourist Attractions - Travel Tips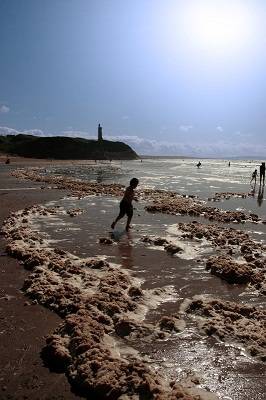 The weather in Ireland is mild with cool winters and warm summers. It does rain quite a bit and rarely snows. The rain is often only for a short period followed by lots of sun.

If you are traveling with a baby or toddler you will find it easy to navigate the sidewalks and roads with a stroller. Diapers can be purchased at the local pharmacies (though may be more expensive than you are used to).

Enjoy a meal at one of the local cafes when traveling here. The food is hearty and delicious. Your children will enjoy a traditional Irish stew, boxty, and a yummy full course breakfast to start the day.
Guinness is a real treat for the parents! This thick dark beer is Ireland's pride. You can enjoy it at one of the local pubs.
Children are generally welcome in the pubs in Ireland provided they are seated at a table and not at a bar. They must leave by 9pm (10pm in summer months).
---
Best Ireland Tourist Attractions-Things to do in Dublin with Kids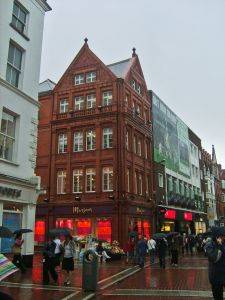 Dublin is the capital and largest city in Ireland. It is a great spot to visit. You will find plenty of child friendly activities for all ages. It is easy to navigate with plenty of attractions in Dublin -all within walking distance. You can use the hop on hop off bus tour to visit lots of sightseeing spots as well.

Babies and toddlers will love the Dublin Zoo. Children will enjoy the Viking museum and a bike ride through one of the parks. Teenagers will love hanging out at Temple Bar. This street is filled with Irish music, pubs, souvenir shops and street performers.

There are a range of accommodations available in Dublin City. Choose from cheap family rooms, charming suites in historic Georgian buildings or holiday apartments.
---
Ireland Tourist Attractions - Trad on the Prom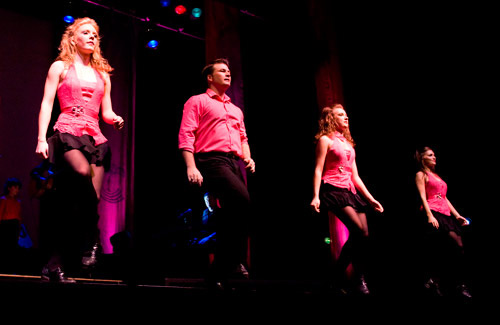 If you are looking for things to do in The City of the Tribes or in Galway with the kids, the city has one of the most vibrant arts and cultural scene, which is perfect for some educational family fun.
Galway is a fun destination that can allow you to spend some quality time with your family on any day, whether during summer or during the rainy winter seasons. The people of Galway are happy and always full of energy, which ensures your safety throughout.
One of the best attractions in Galway is Trad on the Prom, which is considered the best Irish show to learn about the culture, history, and tradition of the local people.
---
Ireland Tourist Attractions - Cork Gaol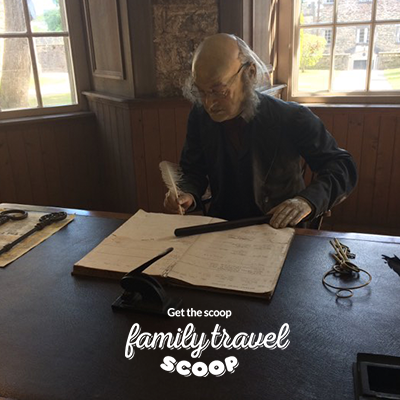 If you are a lover of history, and if you love and are intrigued by exploring weird old buildings, a trip to Cork City to one of Cork's top and most visited attractions, the Cork City Gaol will be well worth it.  
The bizarre and odd historical attraction is perched high on top of the city, along the Convent Avenue. The Gaol overlooks the city, and if you want to explore the jail with your family before the crowds arrive, it is advisable to arrive early in the morning as it will give you unprecedented access to the premises.
What to expect from Cork Gaol
The Cork Gaol was one of the worst places to visit, let alone stay, as it once housed notorious criminals and miscreants. Today, the prison has been transformed into a heritage center, which offers both guided and self-guided tours. Guided tours are usually offered upon special request; however, night time spookier than usual tours can also be given on specific periods.
---
Ireland Tourist Attractions - Waterford Crystal Factory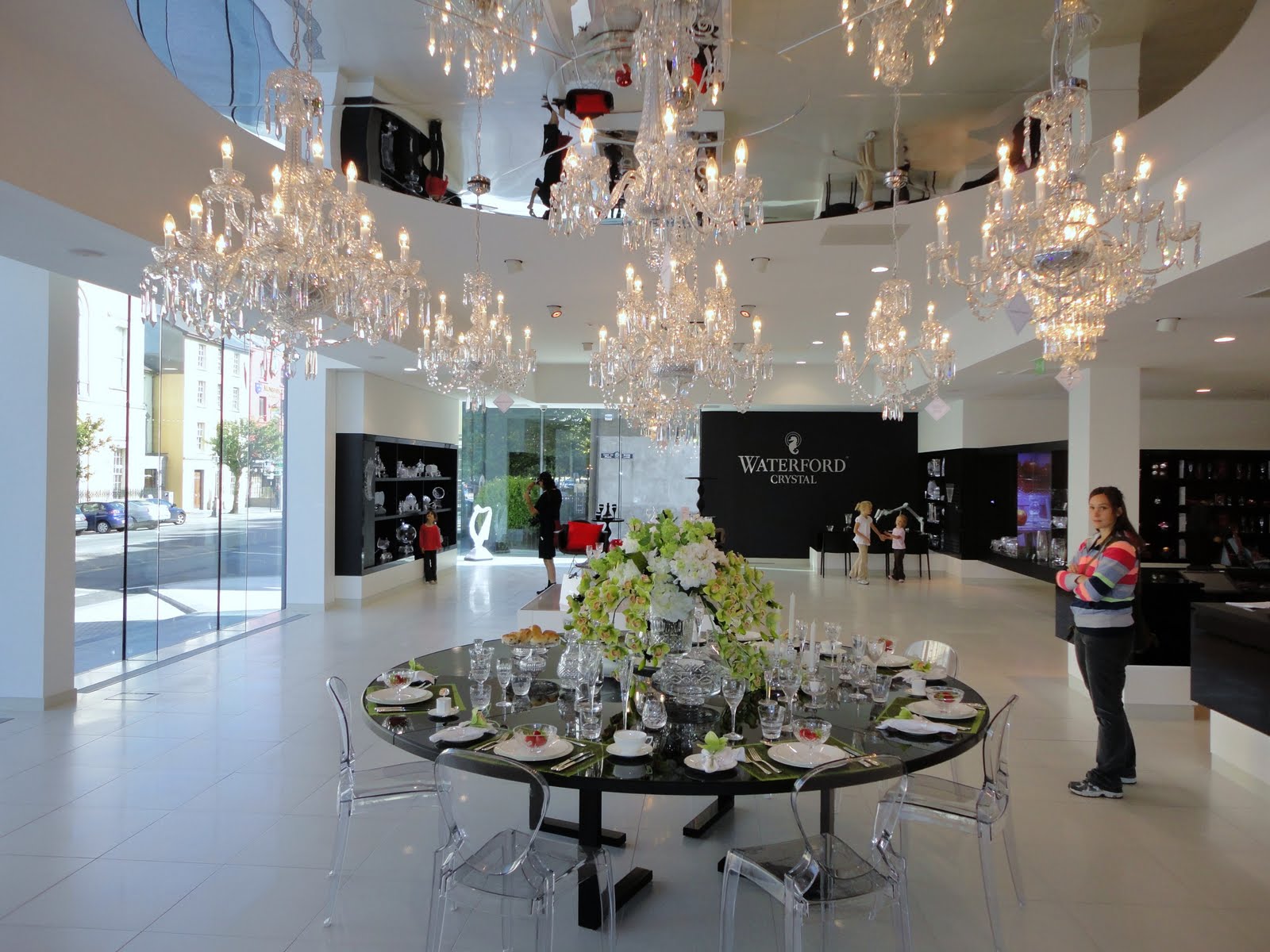 Nestled somewhere in the heart of Waterford City in Southeast Ireland, you will find the House of Waterford Crystal, which is renowned all over the world as a leading brand in the production and sale of commemorative crystal pieces, brilliant crystal stemware, and exquisite chandeliers.
You would be hard pressed to find any other factory in the world that is as well known as Waterford Crystal. Waterford Crystal makes glassware ranging from scotch and whiskey glasses to crystal bowls, decanters, crystal balls, and sporting and entertainment trophies as well.
The Waterford Crystal Factory was established in 1783, in what is Ireland's oldest city. Centuries after it was opened, Waterford has managed to maintain the long and rich tradition of crystal making as the Waterford products can be seen richly displayed at the Prestige Factory and retail showroom, which is also situated in Waterford city.

---
Ireland Tourist Attractions - Waterford Ireland Beer Tour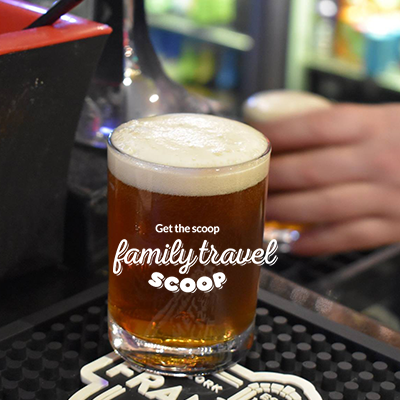 If you find yourself in County Waterford, which is situated on the southeast coast of Ireland, one of the things you should consider doing with your teens or any young adults is taking a Waterford beer tour.
Breweries such as Metal man Brewery Company has helped to place Waterford on the map as an ideal destination where visitors can enjoy the whiskey and beer trail.  
A Waterford Ireland Beer tour can be experienced with older children, which presents them with the perfect opportunity to understand how staple beverages such as beer are made. 

More Family Travel Info

Home

›
United Kingdom

›
Ireland
---