Kings Canyon Australia with Kids

Enjoy the Scenery in the Red Center of Northern Territory

Kings Canyon Australia is a must!
Don't miss this amazing hidden away place in Northern Territory, Australia. Only a three hour drive from Uluru or Ayer's rock Airport or four hours from Alice Spring -Kings Canyon is not to be missed! There are many things to do in in this Australian wonderland so don't worry about being bored! From hikes to helicopters- to fabulous food experiences, a Kings Canyon vacation is amazing for all ages!

Helicopter Ride over Kings Canyon Australia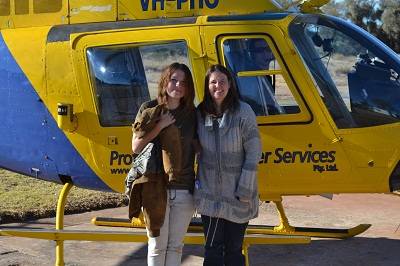 A helicopter ride over the canyon is a must! What a fabulous experience -especially for teenagers! My daughter and I enjoyed a ride with Professional Helicopter Services who picked us up at the Kings Canyon Resort and took us to their landing spot 5 minutes away.
We went on the 15 minute flight and enjoyed spectacular scenery and stunning views! It is not until you are up on the air you realize just how majestic and huge the really canyon is! This part of Australia is just spectacular and you can see just how remote an area it is from up there in the skies! Your truly are in the Australian Outback! The scenery of Kings Canyon National Park is just amazing from above!

Here are a few photos from the ride!


Hiking on Kings Canyon, Australia

There are various walks you can do at Kings Canyon from 1 kilometer to full day hikes. I recommend the popular 6.5 km canyon rim walk. If you can go with a guide you get so much more from the experience as you see the flora and fauna that is unique to this area of Australia, and learn about the history of the canyon.
We went with Alice, from Kings Canyon Resort, a guide who is very knowledgeable and was great with the kids! She led us up the steep staircase at the start-this is the most challenging part! I found it tough and had to stop several times to catch my breath (must get in shape again!) but once you are up there it is all fine!! The views from the rim are nothing short of amazing!
The canyon is certainly beautiful and inspiring! Don't miss the Garden of Eden in the center of the canyon bed- lovely!

Don't forget to download an Australia Kid's Cultural Guide full of country facts and games!
Kings Canyon Map


View Kings Canyon, Australia in a larger map
More Things to See in Australia

Australia

›
Kings Canyon