Things to do in Switzerland with Kids

2021 Family Travel Guide to Switzerland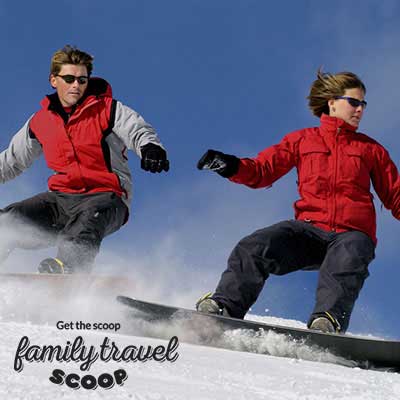 Traveling in Switzerland with kids is amazing! There are so many things to do in Switzerland that you will never be bored! With its breathtaking beauty and natural spaces -it is a must do in Europe!

One thing Switzerland is renowned worldwide for is chocolate and there are some amazing trips available if you know where to look. Don't worry we tell all here!
Family travel is fairly easy in this country -it is  safe, clean and easy to get around. Although fairly expensive you will find things are of the highest quality.
From skiing to camping to sightseeing you will love this Swiss wonderland!
Read more:
Best Things to Do in Switzerland with Kids

Chocolate Tours -This particular excursion takes a group of intrepid travelers along the highway at the side of Lake Zurich to the Lindt Chocolate Shop where you can buy the ultimate Swiss confection at its best! The journey then goes forward to Rapperswil and the stunning medieval castle. Details here. This was our favorite thing to do in Switzerland! Yum!
Stein forms part of the next leg of the trip, where you will learn about the cheese-making process, then through Appenzell to Brulisau where you start an aerial cable car ride to the mountains.
On Hoher Kasten you can take a walk through the alpine garden and spend some time in the revolving restaurant. There is a guided tour through Appenzell on the way back with multi-lingual tour guides.
The Chocolate Train leaves from Montreux to the Gruyere region of Switzerland. Famous, for the Gruyere cheese, this is a first-class service all the way!
While mum and dad might be interested in the cheese, the children are certainly not left out as Cailler chocolate is produced in the same region! 
There are demonstrations available in the cheese dairy at Gruyere, and Broc will tantalize your taste buds as you will watch the creation of chocolate, together with a tour and a tasting session! All I ask is that you take me with you when you go!
You might want to visit Le Chatelard VS. This is a kind of Fun Park; with a mini train and trams which take you up a mountain so that you can visit the Dam wall of Emosson Lake. Children and adults alike will be awed by the impressive size of the dam, and it is possible to walk along the dam wall.
A must-see on your trip is the medieval city of Bern. Boasting 6km of limestone buildings and medieval arcades, Renaissance fountains and the revered cathedral, this UNESCO World Heritage Site, founded in 1911, is an ideal opportunity for those interested in history to get a real insight into our past.   Bern claims to be the birthplace of Einstein's theory of relativity and is home to Toblerone chocolate. Also in Bern is the Bear Park. Two noble bears, Bjork and Finn, have been given a home on the slope of the River Aare.  The bears have a new found freedom on the side of the river, but visitors are able to see the great animals at close quarters. Read more here! This was a great memory! One of the best things to do in Switzerland!
Visit the Castles of Switzerland with Kids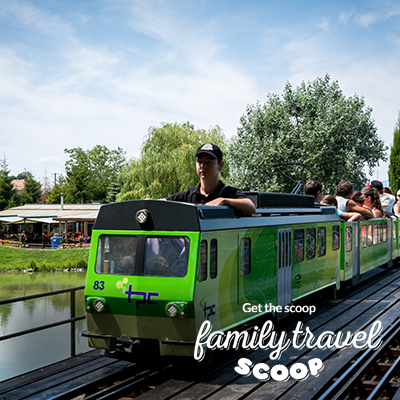 The Swiss Vapeur Park at Le Bouveret is truly a little wonder! The park covers an area of 17000 m2 and visitors can enjoy trips on a miniature train through scenes depicting the Church of Saanen, the Castle of Aigle and various railway buildings and constructions. Read more here.
You might be interested in a trip to the Chillon Castle. There are often events held in the courtyards and guided tours are available (by reservation).
Neuchâtel is a stunning town, with impressive buildings, with a beautiful castle, originally built at the end of the 10th century which founded the town.  
There are many cruises to choose from; some include the spectacular alpine scenery, or you might consider looking at the vineyard terraces of Lavaux. This park caters for the adventurer in all of us, with high wires and swings set in a forest landscape, even children are able to participate! Unfortunately, the website is only available in French. 
Switzerland is full of amazing things to do and see for kids!
Read about other European Vacations here!
We also love this list from Jen Reviews of 100 Best Things to do in Switzerland!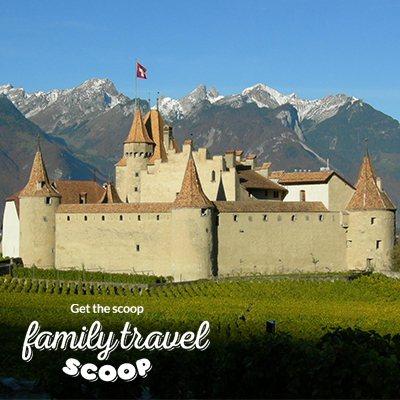 The Castle was bequeathed to the queen of Burgundy by Rodolphe III in 1011 as a gift. Visitors to the castle are encouraged between 1st April and 30th September where entry is completely free of charge. Guided tours leave on the hour from 10.00 am until 4.00 pm on weekdays and Saturdays and from 2.00 pm until 4.00 pm on Sundays and during public holidays.

Home

›
Switzerland