20 Things To Do in Melbourne with Kids

Here's our top picks of fun things to do in Melbourne with Kids!

Are you ready for our top 20 fun things to do in Melbourne? Australian Family Attractions you won't want to miss! 
Our family absolutely loved Melbourne. There is so much to do and it has such great character -not to mention delicious food!! There are so many family friendly things to do and see in Melbourne we could have easily stayed for another week but alas we saw as much as we could and made plans to return!
Top 20 Melbourne Sightseeing Spots for Kids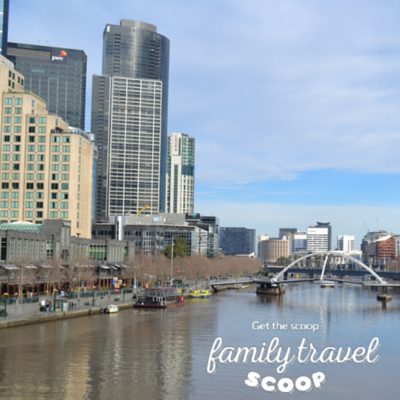 Melbourne Zoo is a great spot to visit. They have a great selection of animals including orangutans, elephants, meerkats and penguins. There is an Australian area with dingos, platypus, Tasmanian devils, emus and red kangaroos! Although we preferred the Sydney zoo it is still worth a trip to this zoo if you kids are animal lovers -and whose aren't!!

Royal Botanic Gardens is one of the best free Melbourne family attractions. Pack a picnic and spend the day exploring these beautiful grounds. There are lakes, restaurants and pathways to explore. Don't miss the children's garden where the kids can learn all about plants! This interactive garden allows children to dig, learn and explore. My daughter loved the plant tunnel, kitchen garden filled with edible plants and seeing the unique trees and flowers selected to intrigue young minds. Great place to head with your babies, toddlers and children. (Closed for 8 weeks in winter).
National Gallery Of Victoria is another one of the free things to do in Melbourne with kids. The museum is divided into two buildings -one showcasing international art and another one focusing on Australian art. Kids will love the aboriginal artwork and the awesome stain glass ceiling! There is a kid's corner here for children under 8 with interactive art activities. There is also a climbing structure for the kids in the sculpture garden. Pack some watercolor paints and modelling clay so the kids can create their own 'masterpieces'.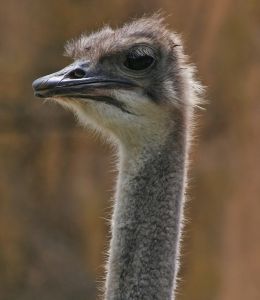 Werribee Open Range Zoo is another fun spot to visit with your family. Kids will love going on the safari tour and spotting the giraffes, zebras and antelopes on the grassy plains. Afterwards you can enjoy the walking tours and check out the gardens. If you are traveling with little ones head there for Toddler Tuesdays with lots of fun activities. One of the best things to do in Melbourne with your kids! 
There are plenty of free things to do in Melbourne. Ride the free City Circle Tram with the kids. They will love this hop on hop off old style tram. It runs within the central business district with stops at attractions such as the aquarium, federation square, and the Old Melbourne Gaol.

Enjoy a Cricket Match at Melbourne Cricket Ground with the family. Check the current schedule for matches. Your sports fans will love this massive stadium. Beware cricket matches run notoriously long! You can also enjoy a tour of the stadium and on-site museum here.
Teenagers will like the lively atmosphere at St Kilda Beach on the weekends. Watch the surfers ride the waves, build sand castles with your younger ones, and enjoy the beautiful Australian sun. Stroll the pier in search of the small penguins (best spotted in the evenings). There are some great restaurants, cafes and shops nearby. Luna Park is also here-an older amusement park with rides for the family to enjoy.
Melbourne Museum has lots of interactive exhibits to keep the kids entertained. They will love the live creepy crawly section, human body exhibits and dinosaur exhibits. There is a children's section for ages 3-8 with hands-on activities and a children's garden. Kids 16 and under are free!

Healesville Sanctuary is a great spot to see your Australian favorites. Wombats, dingoes, Tasmanian devils, bilbies, dingos, platypus and of course koalas and kangaroos will delight the kids. Located an hour away from Melbourne in the beautiful Yarra Valley. 
Old Melbourne Gaol is a unique Melbourne attraction that your older children and teenagers may enjoy. There is an interactive tour of this old prison where you can experience a mock arrest. Some days there are interactive mock trials at the Old Magistrates's Court. You can learn about some of Australia's most infamous criminals. One of the unique things to do in Melbourne with kids.

For incredible views of the city visit the Eureka Skydeck 88. Take the high speed elevators up to the viewing deck- my kids were amazed at how fast we went up. There are binoculars available for zooming in on the landmarks which you can use free of charge. You can also go on the caged outdoor platform. You can buy a multiple entry ticket to return and see the beautiful night views. There is a small cafe up there too. Also available for an additional fee is a visit in the glass cube which projects 3 meters out and 300 meters up on the building but we didn't do this as the views were great from the main part!
Head to Federation Square for more fun things to do in Melbourne. Check out the interesting buildings and street entertainment. Great place to grab a drink and people watch! There is a great park (Birrarung Marr) with a playground beside the square. Lots of structures to climb on, swinging hammocks, slides and a sandpit.
This should be a first in your list of things to doin Melbourne. Visit the Cupcake Bakery near Flinders Street Station for some yummy cupcakes. This area is swarming with restaurants and cafes and the beautiful Flinders Street Station. My kids devoured these (ok so did I!) Try the Banana and the Chocolate Mint those were our favorites!

Take the ferry to Williamstown! This is a great side trip from downtown Melbourne for a morning or afternoon. We boarded the Williamstown ferry and enjoyed the hour long leisurely ride down the river to Williams-town. We got off for an hour and strolled the streets, went for ice-cream, played in the park and admired the old ship parked in the docks! Williamstown ferries was a great experience! Read more about this great Melbourne river cruise here.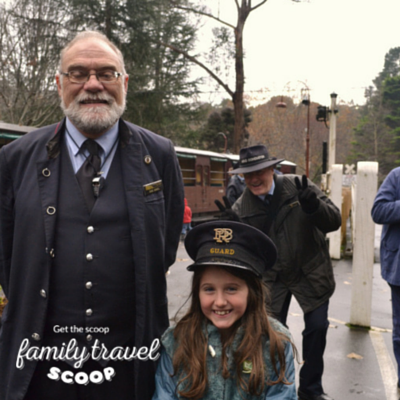 Take the scenic Puffing Billy Steam Train ride up the mountains. It leaves from the nearby town of Belgrave and heads to Gembrook. This 120-year-old train crosses timber bridges and steep grades. Lots of fun for your young train enthusiasts. Round trip family packages are available. This is one of the best things to do in Melbourne with kids. My teenager and my little one loves it-hanging their legs out the window and visiting the lovely Emerald lake. Read more about Puffing Billy Railway here.
Scienceworks is a fun interactive museum geared towards kids. Great place for toddlers and small children to visit with lots of play areas and things to touch. Don't miss the lighting room show and planetarium! There are playgrounds outside and a picnic and BBQ area.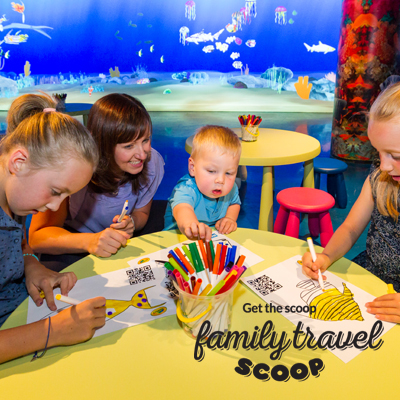 Melbourne Aquarium is quite a good one. Babies and toddlers will love watching the penguins slip and slide. Children are usually fascinated with the see-through fish, sharks and sea horses. Great family fun. Don't miss the feedings! More details, about the aquarium. Read about our other favourite aquariums around the world here!
Galactic Circus -

is a huge indoor arcade filled with the latest games, motion rides, bowling and laser area. Great place to bring teenagers and children for some fun!!
Nearby Melbourne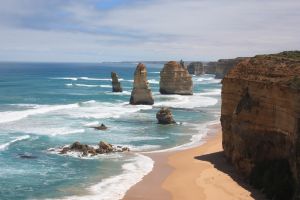 There's more fun things to do in Melbourne! Don't miss out on the famous Great Ocean Road drive. This has been my favorite thing to do in all of Australia! You will need to rent a car and spend a few days exploring the charming villages along the way to Port Fairy or take a tour. You can visit waterfalls, take treetop walks in the rainforest and search for koalas in the eucalyptus trees. Stop at Serendip Sanctuary to check out the 150 different kinds of birds. Teenagers might want to try surfing along the way! Be sure to see the famous twelve apostles along the way! It is stunning! Plan your trip to Great Ocean Road here!

Enjoy a snorkeling tour in Queenscliff where your family has the chance to swim with dolphins in their natural environment. You will hold onto a rope as the curious dolphins swim nearby. Suitable for children that can swim and are comfortable in the water.
Phillip Island is another of the great things to do in Melbourne with kids! This is not to be missed. We stayed overnight as we joyed it so much! From the Penguins to the Koalas to the Chocolate factory Phillip Island is a treasure chest of things to do and see for kids! We went kayaking, visited a heritage farm and had our world turned topsy-turvy at Amaze-n-Things! Read all about Phillip Island attractions here!

Read more about Australia travel here:

More Things to Do on Phillip Island and Melbourne
Australia

›
Melbourne