Taronga Sydney Zoo

Don't Miss one of the most Famous Zoos in the World!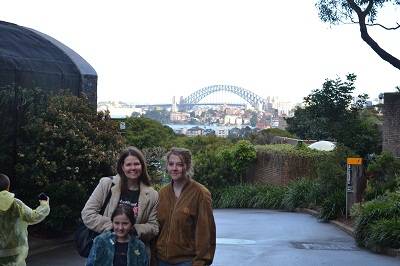 Do you remember your first trip to the zoo? WellTaronga Sydney Zoo will make it seem like you  are visiting for the first time all over again!
Seeing, for perhaps the first time, a real live elephant or lion.
How about when you had to strain your neck to look up at a towering giraffe?
Visiting the zoo is a favorite pastime for many families.
If you will be in Sydney with the kids, let us help you plan the perfect day at Taronga Sydney Zoo!
This is a world famous zoo known for its special architectural design that lets the animals live in a natural a state as possible.


---
Taronga  Zoo in Sydney Activities

Whether you have infants or teenagers, there is something for everyone here at Taronga Sydney Zoo.
Planning your route beforehand is recommended. A map of the Taronga zoo can be downloaded and printed out. This can help you map out activities, animals, lunch areas and restrooms.
Parents may be glad to know that there is a stroller hire for $15 per day.
Some no-to-be-missed attractions for the younger kids in the group, include the Kids Zoo, Streets Beach, Pat a Pet, Farm Yard Feed and Spider Talk. Check for times and schedules.
For teenagers and young adults, seeing the animals in their habitats, the spectacular view and informative attractions are sure to please. Again, consulting the map and schedules will help make the most of your visit to the zoo.
---
Things to eat at the Sydney Zoo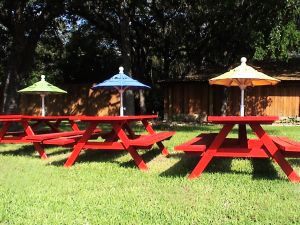 For a mid-day snack for the kids or a nice sit-down dinner, the Taranga Zoo has a mouthwatering array of foods to stave off those hunger pangs.
Lush green picnic areas are spacious and at your disposal.
Simply lay out your blanket and basket full of treats and you are good to go.

If you have a taste for some local sustainable seafood paired with fresh local produce, the Cafe Harbourview is a favorite. For quick foods, or an atmosphere the kids will love, try the Dino Bistro.
Admission and Opening Hours of Taronga Zoo
This lovely park is open every day, all year long. Hours are between 9:30am-5:00pm. During the winter months (May-August) hours are 9:30am-4:30pm.
Ticket prices are as follows:
Adults $44
Children (4-15) $22
Children 4 and under are free
Buying tickets online will help you avoid the queue and save you money. Ordering a family pack can save you as much as 15 percent!
Transport to the Sydney Zoo

Public transportation is easiest. Package deals are available.
For example, you can purchase ferry tickets and zoo passes together for a better rate. The Sky Safari is included with your zoo ticket, so if you can, take advantage of these deals.
Buses and trains are also convenient to the zoo's location. For maps and directions, you can contact the Taranga Zoo or visit their site online.
Everyone loves a day at the zoo. Sydney's natural beauty lends itself well to this pristine haven. Your family will enjoy their time here and learn about the fascinating life found on our unique planet!
Vist the Taronga zoo website to get tickets
More Things to do in Sydney with Kids
Australia

›
Taranga Zoo