Belize with Kids
If you are looking for adventure and eco travel, Belize with kids is the place to go! Wht a family adventure we had in this beautiful country!
Read about other Sunny Destinations!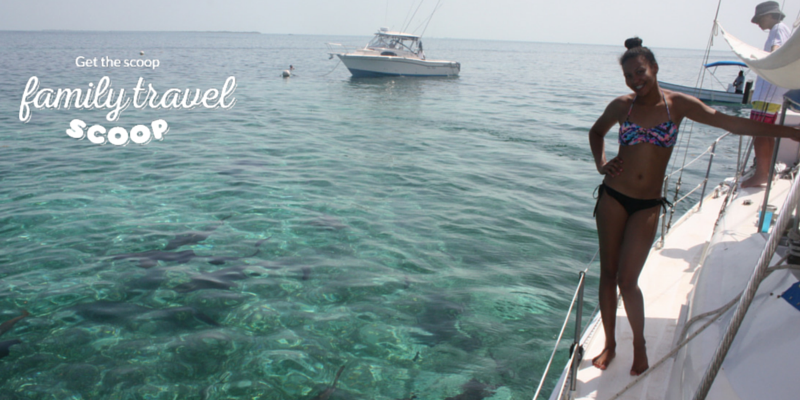 Swim at the reef: Belize is known to have one of the healthiest and most untouched barrier reefs in the world. It is rich in marine life and even though it is just a small country, its marine life is diverse and special. You can go to the reef through a tour boat and it should be easy to find one since many tour companies offer different packages. Hol Chan Marine reserve is the tourists' favorite as it is home to different aquatic animals and the most beautiful reefs.
 See ancient Mayan temples: play Tomb Raider in one of the ancient Maya sites in the country. There are a lot of them everywhere. Your kids will never get bored running around the temples and climbing them. They can even pretend to be Indiana Jones.
Go camping: this is one of the best adventures you can do in Belize with kids. A lot of hotels offer campgrounds as one of their amenities. Belize is proud of its nature reserves, and camping could be one of the best ways to experience this. If you and your kids are up for a more thrilling adventure, you can camp at Cockscomb Basin Wildlife Sanctuary, the only jaguar reserve in the entire country.
Kayak at Belize's rivers: if you want to get away from the hustle and bustle of the city, the best way to enjoy is to kayak at one of the rivers of the country. The waters usually originate in the Maya mountain and reunite with the sea. They are pristine and calm. You can even swim!
Jungle walking: Belize is home to a lot of untouched natural habitat. One of the best ways to explore what the country has to offer is to walk through one of its jungles. You will see different kinds of trees, plants, insects, and even animals. One of the most amazing things to do in Belize with kids!
 Caving: Belize has several of the most beautiful caves in the world. Although some parents are quite hesitant to engage into this activity with their children, it cannot be denied that the children themselves are adventure-seekers. The caves are more special for the locals because they believe that these have cultural and spiritual significance. One of the more famous caves is the Actun Tunichil Muknal, where you will get to see walls of calcite flowstone and Maya artifacts, and the calcified skeleton of the cave's namesake, "Crystal Maiden". One of the best things to do in Belize with kids!
 Try Belizian food: one of the best ways to understand the culture of a certain country is to try their food. Belizian food talks a lot about the locals' cultures, traditions, and characteristics. The flavors are rich, and could go from simple to complex. You can also eat plenty of seafood in this country, as it is rich in marine life. Every meal you will have in Belize will be fresh and hearty.
 Ziplining: Fly over the jungle canopy on a zipline. Break free and feel the winds touch your face. There are up to nine lines with other lines stretching up to 200 feet.
Horseback riding: This activity in Belize is more special because first, kids love horses and second, they can ride horses through jungles. If you get yourselves a guide, your kids will learn a lot about medicinal plants and other cultures of the locals while enjoying their leisurely ride through the jungles.
 Visit the butterfly farm: your kids will get to learn about the cycle of the butterfly, as the butterfly farm makes sure that every step of the cycle is shown in the farm. You will also see butterflies with different colors.
More Amazing Things to do in Belize with Kids!

 Go hiking: there are many waterfalls in Belize. Hiking could give you a chance to take a dip in one of its waterfalls and see a picturesque view of nature.
Visit the Community Baboon Sanctuary: This is actually privately-owned, but the owner made an agreement with the government to preserve the sanctuary for the protection of baboons. When you visit this place, you and your kids will get to see a baboon yourselves.
Visit the modern Maya village: Here, you will be invited to a home and eat and drink traditional and local food. You will experience the hospitality of the locals and you will also get first-hand encounters of their culture.
 Belize zoo: The zoo was originally a place for rescued wild animals. Today, the zoo is home to a lot of different animals, especially those that are native to Belize.
It's more fun in Belize with kids!
More Sunny Family Trips!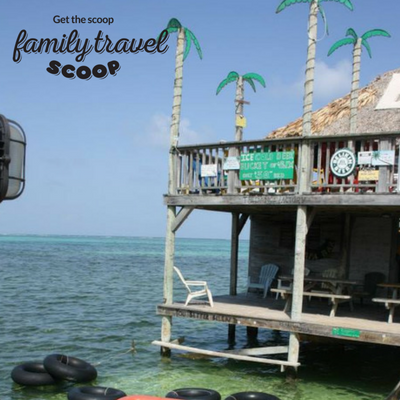 Green Iguana Conservation Project: Here, you will get the chance to see several exhibits and shows which feature different kings of iguanas. They also have programs that will teach you more about iguanas. Your kids will also see iguanas of different sizes.
 Boca Del Rio Park: For small children, this is the perfect place to spend a day. The park has a lot of water slides that are friendly and easily accessible to even small children. You can have a picnic after swimming.
Bocawina Adventures: this place is home to the longest zipline in Central America. If you are also looking for an adventure at a rainforest, this is the perfect place. More than that, the park has five waterfalls, which can visited through a hike.
Rest in a tree house: one of the most memorable experiences you can give your kids is staying at a tree house. A lot of hotels also offer this as an amenity. Most of the tree houses are built in the middle of a forest. You and your kids could enjoy lunch at the tree house while seeing the beautiful green forest.
Enjoy the beach: Not only is this country rich in lush forests and waterwalls, but also in beautiful, pristine beaches. Let your kids enjoy a day at the beach where can build sand castles while you bask in the sun.
Go sailing: This activity may be enjoyed by kids of older age. This is one of the more relaxing things you can do during your visit in the country. Enjoy the sun and the blue waters of Belize in a sail boat.
Got more Belize with kids tips? Share on our Facebook page!
Home

›
Belize