10 Fun Things To Do in Perth with Kids

Best Family Attractions in Perth!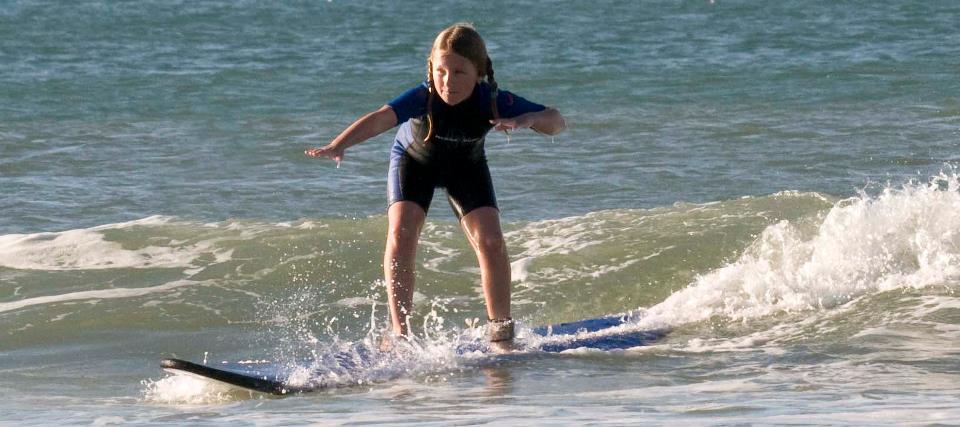 There are so many fun things to do in Perth!
Perth is a great city! From the amazing beaches to the zoo and AQUA kids will never be bored!
There are lots of special events on as well that you can check out like the Sculptures on the beach that takes place every March on Cottlesoe beach.
See also:
Our Favorite Things to do in Perth!

Horseriding in the Perth Countryside! Fun and Relaxing!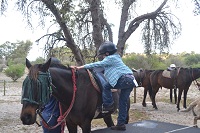 Visiting 1300 Trail Rides is a must do when visiting Australia! See the real Australian countryside as you wander through the streams and bushes of Western Australia!
Perfect as a stop on the way to the Pinnacles or on a trip on its own- my kids are still talking about this!
This was voted the best thing the kids have done in Australia!
---
Caversham Wildlife Park : Meet your Best friends the Koala and Kangaroo!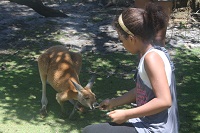 Caversham Wildlife Park is a must for all visitors to Australia. A chance to meet the koalas up close, feed the kangaroos and learn about the native animals of Australia.
This was one of the nicest things to do in Perth. The best part is everything is included in the one price on entry!
Yes even photo opportunities and the food to feed the animals!
Molly's farm, on site, has horses, deer and donkeys amongst other animals that children can pet, feed or have their photo taken with.
There are shows such as the Wombat and friends which are fabulous. All children will love this park –it is amazing! Do not miss it!

Video of Caversham Wildlife park


7 Tips for Visiting the Perth Aquarium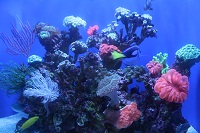 Aquarium of Western Australia (AQWA)is a wonderful half day trip for the whole family. The aquarium is the largest in Australia and features a huge underwater tunnel.
It hosts the world's largest collection of Western Australia marine life and beautiful living coral reefs. Your kids will be thrilled to see the sharks, rays and turtles.
There is a 'feeling pond' where kids can touch some of the fish and lots of interactive games to play along the way. A hit with all ages be sure to visit this one!
There is a lovely café with quite nice food at reasonable prices inside and of course a gift shop! One of the best things to do in Perth with kids, toddlers and babies!
Afterwards why not head to nearby Hillary's Harbour where there are an array of restaurants and cafes and a small child-friendly beach.
Video of AQUA Aquarium in Perth

---
Don't Miss the Perth Zoo on your trip to Australia!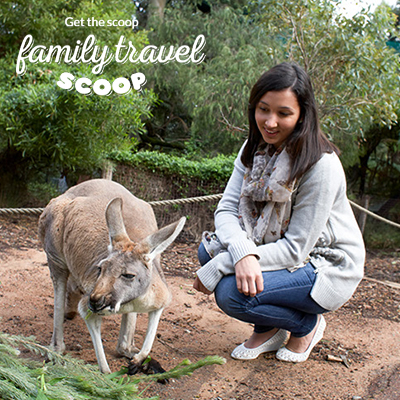 The Perth Zoo is a must see for kids! From wild dingoes to koalas you can see all of Australia's native animals as well as others from around the globe.

Children under 4 are free and there are special rates for families or groups. There is a train ride for those who get tired of walking.
There are always special events going on and be sure to check out the website and see what presentations are on the day of your visit!
Enjoy the beautiful ferry over to the zoo and you are dropped of within minutes-very convenient!

Great Perth attraction for toddlers and children. You have to include this in your things to do in Perth with your kids.
---
---
Perth Beaches are Some of the Worlds Best!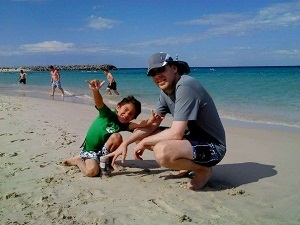 Perth Beaches Scarborough, Trigg, City Beach & Cottesloe Beaches are some of the best beaches in the world!
Beautiful white sand and lovely playgrounds and cafes make a trip to the beach a lovely day out.
City Beach and Cottesloe in particular have great playgrounds for the children.
Trigg has a café that has spectacular views of the surfers but the beach here is more for teenagers.
There are also free BBQ's located at the beaches so stop buy the supermarket and buy some food to BBQ by the sand!
With 15,000KM of coastline you are sure to find a spot to put up your umbrella! Beware not all beaches have lifeguards and most are only guarded in the summer season, even though those of us from cold countries would find most winter days here beach season!
All have changing facilities, usually in quite good condition.
One of the best things to do in Perth with kids!
---
Kings Park is a Must Do in Perth!

Kings Park is a fantastic place to visit. With breathtaking views of the city it is a great destination. You can look at the beautiful Swan River; play in the many park areas or just walk and enjoy the flora!
Bring some bread and feed the ducks! Bird watching is great –here and you will spot many colourful birds in the lush park.
Or enjoy the atmosphere at sunset with kids playing in the park and the stunning views. You'll often see people have wedding photos taken here! There is an open air theatre with shows that may be of interest to your teens often with Shakespearean plays.
There is also an outdoor cinema here which the kid's LOVE in the summer season! Bring a picnic, a blanket and curl up under the stars!
Tip: Bring mossie spray-there are lots out in this natural wonderland! This is a great place to go for a stroll with your babies and toddlers.

---
Rottnest- Perth nearby Island! Don't miss this!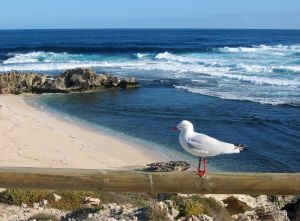 Rottnest Island is a picturesque island where you can spend a whole day or even stay overnight in one of the cottages! It is 19 km off the Fremantle coastline. There are indigenous flora and wildlife that live there like the famous quokka which is like a tiny kangaroo.
The island while only 11 km long and 5 km wide offers so many things to do.
You can rent bikes and take a bike ride around the island too. There is a family fun park full of bouncy trampolines, mini golf, and arcade games there as well. There is an array of activities from snorkeling to cinema to golf to be found at Rottnest.
Enjoy the gorgeous beaches and then have a meal at one of the many cafes or restaurants all with family friendly seating and menus. There are no cars allowed on Rottnest.
Ferries leave from Fremantle and Hillary's Bay at regular intervals. One of the most relaxing things to do in Perth with kids.  Read more here!
---
---
Fremantle -Shopping, Cafes and a Stunning Beach! Hipster Town!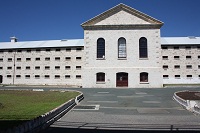 Fremantle is a great area in Perth to visit with your family. You may want to tour the prison; however this might be better for older children and teenagers as it can be frightening at times.
It has the longest and tallest cell block in the Southern hemisphere. Learn about the history of the convicts from 1850's until its closure in 1991. There are lots of lovely and quirky markets in Fremantle as well.
The markets are open Friday, Saturday and Sunday with fruit, vegetables, arts and crafts and local souvenirs. It is a great environment and there is definitely something for everyone. Your teenagers and older kids will enjoy this area.
If you have a baby it would be better to use a carrier as it gets a bit crowded so not ideal for a push chair (stroller). After a browse through the shops why not head down to Cappuccino strip for a meal or some gelato!
Lots of restaurants and coffee shops adorn the streets and there is a lively atmosphere with street performers and artist about.

---
Adventure World Theme Park : The Kids Favorite!

Adventure World Summary
One of the best things to do in Perth! Adventure World is Perth's only Theme Park and, from October 2015, it will be launching its monster $7 million fully themed mega water slide, the steepest, tallest and longest of its kind on the planet!
Spend an Awesome day with family and friends enjoying over 25 rides and attractions including the world-class Abyss, named "Australia's Best Roller Coaster" by the Founder of the Australian Coaster Club, the enchanting Dragon's Kingdom with Yarli the Loveable Dragon and Flossy the Fairy, and the popular Kahuna Falls with its water slides and giant 1000 litre tipping bucket!
Adventure World is only 25 minutes from Perth and 15 minutes from Fremantle by car. Public transport is easily accessible.
Open for the whole summer from 24th September 2015 to the 25th April 2016.
Children 3 years and under enter for FREE!
A visit this summer will be on everyone's Things-To-Do list in Perth.
Head to Adventure World's website www.adventureworld.net.au to buy your tickets today!
Yummy Aussie Food

Clancy's Fishbar in City Beach, looking out at the Indian Ocean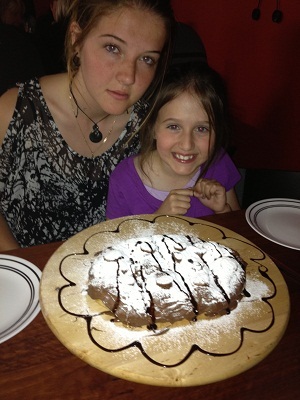 Don't miss out on the delicious Australian Food for kids to try on your Perth family holidays.
BBQ is very popular here-Loads of parks in Perth offer free BBQ facilities as do most beaches so head to the grocery store and cook up a storm!
Other popular foods include Aussie meat pies, chips, lamingtons and wedges!

There are lots of family friendly restaurants in Perth. Many offer a kid's meal -although beware Perth prices are quite high so some please $15 for a kid's meal is considered reasonable!

Most restaurants cater to children and offer highchairs etc.to make your meal more comfortable. There are lots of cafe's with playgrounds nearby that make for a relaxed environment with kid's running around-especially the beach areas host such venues

There is an array of cuisines available from Pizza  to Chinese (try Uncle Billy's in Northbridge) or Peter's by the Beach at Scarborough Beach! Delicious for fish and chips on the beach!
Read more about Australia food kids love here.
---
Perth Mint : 5 Fun Things to see inside!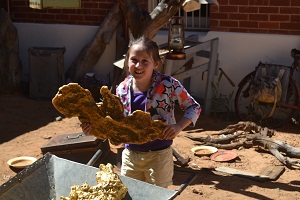 Perth Mint is a fascinating place to visit and sure to be a hit with the kids.
Here you can see the gold pour where a solid gold bar is made, you can also see the largest natural gold nugget collection.
Weigh yourself on the special scale and find out how much you are worth in gold!

You can even design a special message and make your own gold-plated or silver medallion to take away for an extra fee.
Read more about the Perth Mint here.
---
Dolphin Watch Cruises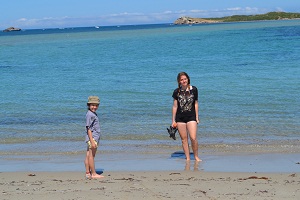 Try the Dolphin Watch cruise by Rockingham Wild Encounters for a fabulous cruise to Penguin Island, Seal Island to see the wild dolphins up close!
Take the 90 minute dolphin watch cruise and you will speed through the waters and see sealions, dolphins and penguins on this amazing tour departing from Rockingham.
You can spend the day on Penguin Island and go swimming, enjoy the Penguin feeding, have a picnic and more before taking any of the hourly ferries back to Rockingham after your dolphin outing. So many things to do in Perth.
This was one of our families best days out in Australia-don't miss it! Read more here.

---
More Related Articles:

Best Perth Family Hotels

Perth Mint

Yummy Australian Food For Kids

Australia Family Travel Tips





Home

›

Australia

› Things to do in Perth