Family Travel Bloggers

Your Global Travel with Kids Experts

We have been featured in USA Today, the Telegraph, Huffington Post, The National and many other travel publications!
We are two family travel bloggers! We are sisters who love to travel. The travel bug started for us when we moved to Japan (from Canada) for 2 years when we were kids (ages 12, 15).
It was an amazing experience and we were fortunate enough to travel to many other countries in Asia while we were there.
Our parents ran a family travel agency while we were growing up so we had the inside scoop on how the travel industry works.
The travel office was attached to our house so we helped out almost everyday. Helen then went on to do her IATA training and became a certified travel agent as well.
Contact Details


Email me helen@family-travel-scoop.com 
Contact for Adverting and Distributors

Why we Love to Travel with Kids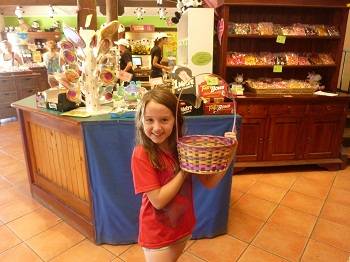 We both loved group holidays and started to organize large trips during spring breaks and other holidays for students and their friends and families.
We are now both moms and we continue to travel the world but this time with our kids! We live in different countries so we meet up every couple of years, with our father, to explore a new country together.
We have both lived in several countries-Helen is living in her 11th country -Australia at the moment. She has not only a passion for family travel but for helping kids who are living overseas (third culture kids!). I have lived in both Jamaica and Canada. We take trips as often as possible and truly believe the best education we can give our kids is a trip to a different culture!
We started this website as we saw there is a need for a one-stop shop for family travel. It takes a lot of research to plan a fun family vacation-so we decided to compile our information here.
We originally developed the Fly It Quiet Activity Packs (downloadable printable travel journals) for our own kids as we traveled. We soon realized that our children had lots of fun doing the activities and learnt a lot.
They were also developing a greater understanding of the cultures we were visiting. So we have decided to share them with you! As family travel bloggers we share all the best tips we find on our family travels to make your family travel easier!
Gordie Gibbon is the children's travel guide in the Fly It Quiet activity packs. He is named in honor of our father Gordon, who gave us both the travel bug!
Our mother, who sadly passed away, was also a big influence when it came to traveling- we learned many great lessons on appreciating a new culture from her.
All About Helen

I am a mum to two girls. Family travel is a huge part of our lives. After moving to Japan as a child I got the travel bug and lived in several countries (UK and France) before meeting my husband (who is Italian) in Japan. Since then we have lived and worked in eight countries.

Our daughters were born overseas and experience the cultures of many different countries as we move. We have lived in Canada, Bali, Singapore, Hong Kong, Bahrain, UAE, Italy and now we are in Cambodia.
While we live in different cultures we are also keen to explore the surrounding areas and often go on holidays to nearby countries.
Our children definitely have the travel bug as well-they are always planning the next holiday! I am an educational consultant and a writer.
My children's book Sammy's Next Move explores the lives of children living abroad.
My Top 3 Favorite Destinations For Kids

Dubai We had a great holiday in Dubai. There are so many gorgeous hotels and the beaches are clean and amazing. It is hot and sunny most of the year and there is lots to do. Atlantis water park is lots of fun with water slides, aquariums and beaches-the perfect day out.
We also swam with the dolphins there which was an amazing experience my kids still talk about often. Wild wadi-another water park is also lots of fun and with the nearby Madinat Jumeirah hotel you can take a water taxi to the various markets and restaurants.
There are malls galore including Dubai mall with a huge aquarium inside and Mall of the Emirates where we enjoyed a day of skiing and snow! A trip to the dessert is a must and there are lots of tours including dune bashing, camel rides and traditional meals. Read more here!

UK I love going to the UK with the kids. We especially love London. We always get our fish and chips and go for a delicious afternoon tea!
The London Eye, Madame Tussaud's and seeing the famous London Bridge are always favorites. We love going down to Nottingham as well to see Sherwood Forest and reliving the story of Robin Hood. Liverpool is another great destination and my older daughter really enjoyed the Beatles museum. Read more.

Hong Kong is so exciting for kids. There is a never ending array of things to do and eat!! Our children loved dim sum and still recall all their favorites.
Disneyland and Ocean park are favorite destinations for kids but they also love riding on the star ferry and exploring all the markets in Hong Kong! Hong Kong park is a great place to go for a walk or to run around and get some energy out! Read more.

***************
My Favorite Family Holiday Memory

My favorite memory is a trip to Bali. The kids dressed up in traditional Balinese clothes. We sat on big pillows and watched the sunset every night with fancy fruit drinks for the kids.
During the day we played at the pool or on the beach, explored the markets and parks and took day trips to other parts of the island. The whole trip was so interesting and so relaxing-and it didn't cost a fortune!! Read more about Bali.

Best Family Holiday Tip
Make a travel pack for your kids on the airplane. My kids know they are getting these and are so excited for days to come. Things to include... Fly It Quiet Activity Pack, gum, 2 or 3 toys from the dollar store or somewhere similar, paper and colorful pens and crayons, deck of cards, magazines and other trinkets.
All about Alison

I am a single mom of 3 kids. I started traveling when my first child was two months old and I haven't stopped. I have traveled to 20 countries so far with my kids.
I have lived in Japan, Jamaica and Canada. Being a single mom, I am always traveling on a budget. I love a good deal! Luckily with some planning a family holiday can be quite inexpensive.
With life being so hectic, I look forward to our family trips so that the kids and I can have quality time together.
There is nothing I would rather do then explore this fascinating world with my kids and open their eyes (and mine) to the wonderful and interesting people we meet along the way, the new experiences we try together and all those tasty foods we get to sample.
My Top 3 Favorite Destinations For Kids

Egypt My kids and I loved riding the camels, going inside a pyramid, shopping in the markets, relaxing at the beach, learning all about the history and eating the delicious food.
The weather was great too (we escaped the Canadian winter for a couple weeks). Read more.

Malaysia We have visited Penang, KL, and Kota Kinabalu together and there is loads of things to do with the kids in all these areas.
We loved seeing the orangutans, the worlds biggest flower, visiting the fish spa where the fish nibble your dead skin, seeing the funny looking probiscus monkeys, riding in a trishaw and the great shopping! The food is also really good-chicken satay, spring rolls, butter chicken and sour sop drinks! It is definitely somewhere I will visit again with the kids. Read more.

Jamaica We really love visiting this island. The beaches are amazing, the country side is lush and beautiful. There is lots to see and do here-it is not your typical beach destination.
The food is so good-jerk chicken, ackee, callaloo, patties and fruits like neseberry and sweet sop! We love the music and the vibe of this place. The people are so friendly and it is easy to make new friends here. This is definitely my favorite spot in the Caribbean. Read more about Jamaica.

***************
My Favorite Family Holiday Memory

As a single mom its difficult to be able to spend time individually with my kids. I brought my kids to see their father in the UK and was able to take each one to a different country for a few days.
My son picked Italy and we had a great time in Rome visiting the colosseum, riding electric bikes in the park and stuffing our faces with delicious Italian food!
My oldest daughter and I went to Morocco. We stayed in a gorgeous riad and sipped mint tea and ate cookies each afternoon. We explored the markets, visited the beautiful gardens and took a horse and carriage ride.
My youngest daughter and I went to Paris and we saw the Mona Lisa, went up the Eiffel tower, climbed the hundreds of steps up to the top of Notre Dame, ate chocolate crepes and visited Disneyland. All 3 of my kids rate their own trip as one of their favorites of all.
My Best Family Travel Tip
As I am always traveling on a budget, one of my best tips is to look for family rooms in hostels. We have stayed in quite a few and they often have private en suites.
Hostels are usually full of interesting people who have explored a lot of the world and we have got some great ideas from fellow travelers this way.
Home

›
About Us