Things to do in Israel with Kids

Israel Family Trips 2018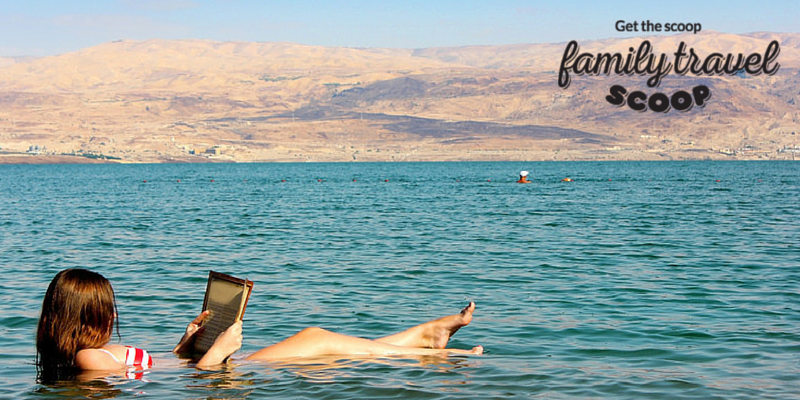 There are so many things to do in Israel with kids. Israel is a very child oriented country, kids are normally treated with great respect and given a lot of freedom.
Many of the famous Israeli landmarks and attractions will appeal to kids as much as adults like the Old City of Jerusalem and the many markets. There are lots of things to do in Israel that will keep everyone happy and enjoying a lovely family holiday! 
The Israel attractions listed below are geared towards kids, in particular.
Top Things to do in Israel for Kids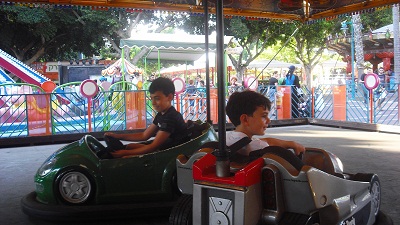 Luna Park, Tel-Aviv - 

Opinions differ as to which is the best amusement park in Israel – Luna Park, Tel-Aviv or

Superland

in Rishon le Zion.

Whichever

you choose you'll find enough rides to keep the whole family busy for a day. All ages will find rides to suit them here from toddlers to teens.  

Don't expect Disneyland as the parks

are

smaller than those overseas, but an amusement park is an amusement park! This is one of the best things to do in Israel with kids!
 Dead Sea -

Kids will love floating in the Dead Sea where they can't sink no matter how hard they try! They can also enjoy

lathering

themselves with the Dead Sea mud which can be bought in local stores and hotels or dug out of the

sea bed

. 

Be sure to use sun block here and it's a good idea to bring goggles for your kids as salt water in the eyes is unbearable. You can either drive to the Dead Sea or take a guided tour to the Dead Sea and Masada, the nearby fortress mountain. A must do with kids in Israel
 Rosh HaNikrah -

At the very top of the country on the Lebanese

border

there are a series of limestone caves which have been carved into tunnels and caves by the sea beating against the cliffs. 

Take the cable car down to the caves and walk through them as the sea laps up on the stones, almost touching your feet. You can tell your kids how these caves were used by pirates and smugglers many years ago. One of the greatest things to do in Israel with kids!
More Amazing Things to do in Israel with Kids!
Dolphin Reef, Eilat -

Dolphin Reef consists of a private beach, restaurants, two enclosed concentric circles in the sea. The inner circle is for swimming and just over a net barrier is an outer circle where dolphins come to feed. There are piers which jut into this outer circle where dolphins are fed several times a day. 

You can dangle your feet in the water as the dolphins swim below. The dolphins are not entrapped here, they have an opening into the sea and can come and go as they please. It is possible to dive and snorkel with the dolphins from the age of 8. A very cool thing to do in Israel with your kids!
 Meymadion Water Park, Tel-Aviv -

Israel's largest water park is conveniently located in Joshua Park, Tel-Aviv it is spread over 25 acres and includes high

water slides

, a wave pool, kiddie pools, tube rides and more. 

Another

well loved

water park (although smaller) is on Kibbutz

Shvaim

on the coastal road just before

Natanyia

.
Safari Park, Ramat Gan -

Israel has several

zoos

but this is the biggest and arguably the best. The first section of the zoo is like an African safari where the animals roam freely and visitors drive through, either in their own cars or transport from the park. 

Once through the safari section you get to a zoo with a wide range of animals. There is also

a restaurants

, playground and golf carts if you prefer not to walk. In the

summer

kids can enjoy a pantomime style show in the Safari amphitheater. Kids love this Israel attraction!
Boat ride on the Kinneret, Tiberius -

The beautiful inland Sea of Galilee (Kinneret) is best seen from Tiberius where you will find hotels, restaurants and attractions. You can rent a

peddle

boat or speed boat to go out on the water alone or take a trip on one of the large excursion boats.
 Minherit Hasman (Time Elevator), Jerusalem -

Take your kids on a journey 3,000 years back in time to learn about the history of Jerusalem through a multimedia, 3D experience. Special effects, moving chairs, film and music are used to give you an exciting overview of the highlights of Jerusalem's history. You can listen to the voiceover in any of eight languages. Kids must be over 5 years old.
Children's Museum, Holon -

Israel's best kid's museum must be booked ahead of time (online or once you arrive in Israel), this is not a museum of exhibits which you just walk past, there are several programs for different ages. 

2 – 4.5 year olds go on a "Trip with an Owl-Cat" or "Follow the Butterflies" accompanied by a parent; 4 – 6 year olds go on a "Journey to Restore the Kingdom of Time" where they deal with the cycle of life; 6 –

8-year-olds

deal with emotions and feelings in the "Magical Forest" and 8 –

11-year-olds

experience "The Aliens".

However

the museum is best known for the "Invitation to Silence" where over

9-year-olds

are given earphones to block out all sound and are lead through several exhibits by a deaf guide. In "Dialogue in the Dark" kids over 9 years old are

blind folded

and lead through the exhibit by a blind guide allowing them to learn how to use their other senses. 

Two new exhibits are" At Eye Level" which focuses on art and "Dialogue with Time" which gives kids a new perspective on old age.  Don't miss this great things to do in Israel with kids!
Author Bio: Petal is an online travel writer currently exploring Israel with her four kids, she writes about hotels in Israel.
Home

›
Israel