Malaysian Family Holidays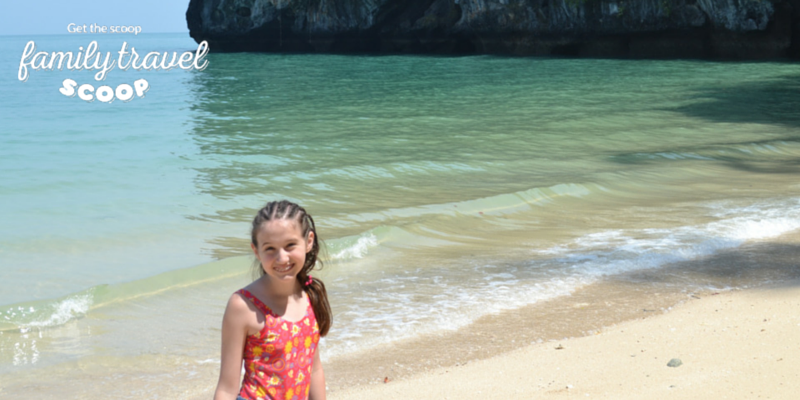 If you are looking for an amazing Asian family holiday then make sure you travel to Malaysia with kids. This is one of my top 10 family destinations. It has unique attractions, rain forests, great shopping, nice weather, beaches and bustling cities too.

When you travel to Malaysia with kids you will enjoy the abundance of wildlife including the lovable orangutans and handsome (lol) proboscis monkeys. The shopping here is really good and quite cheap. Time to stock up on kid's clothes!

Kuala Lumpur is the base for budget airline Air Asia. This is my favorite budget airline as it is cheap, reliable and has extensive routing around Asia.


Cultural art and activities + games + travel quizzes + food and much more

Visiting Kuala Lumpur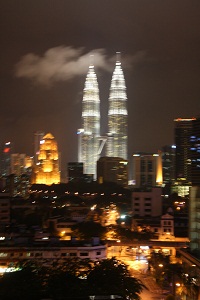 Kuala Lumpur or KL as it is known, is the capital of Malaysia. When you travel to Malaysia you will probably pass through here-don't miss out on the chance to spend a few days here with your family.

There is lots to see and do in this bustling city. Kids will like visiting the Batu Caves and climbing up the monkey filled steps. A visit to the Petronas Twin Towers sky deck to view KL is always wonderful for the children.
Finding family friendly hotels can be a challenge when you travel. Kuala Lumpur has quite a selection to choose from for families of all sizes and budget. We have found a selection of family friendly Kuala Lumpur hotels for your next family vacation in Malaysia.

Penang Holidays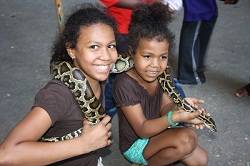 Penang is a great choice for families looking to unwind but still having a fascinating culture to explore. The beaches are pretty but not ideal for swimming as they usually have lots of jellyfish. So its best to book a Penang family hotel with a pool. There are lots of family friendly Penang resorts in the area. Several of the resorts offer kid's clubs and pools to keep the kids entertained.
Kids will have fun at the snake temple where they can hold snakes, feed them, and play with the resident monkeys. Orangutan island and an amusement park are a great day trip with the family. Kids will enjoy exploring all the interesting family Penang attractions. Don't miss out on visiting Penang when you travel to Malaysia with your children.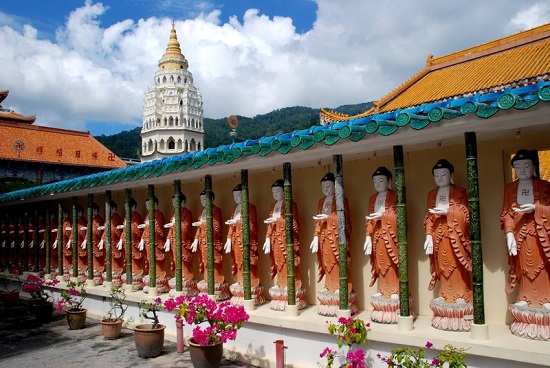 Kota Kinabalu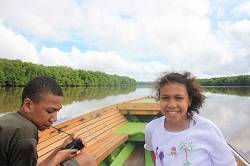 Kota Kinabalu (KK) is located on the island of Borneo and an amazing destination for families that travel to Malaysia. This eco-paradise has rain forests, mountains, beaches, rivers and fascinating wildlife to explore. Kids will have fun searching for proboscis monkeys on the Klias River and snorkeling with colorful fish. There are many exciting things to do with the kids when you visit Kota Kinabalu.
There are many choices for family friendly accommodations in Kota Kinabalu. Choose from luxury resorts, serviced apartments or budget hotels suitable for all family sizes.
Langkawi
Langkawi is a paradise on earth! From the amazing beaches (voted in National Geographic's top 10 beaches in the world) to the world's highest cable car, Langkawi is a wonderful family holiday desination.
Malaysian Food For Kids
This country has an interesting mix of Malay, Indian and Chinese cultures. One of the highlights will be tasting the incredible Malaysian food. Your whole family will enjoy the delicious fresh fruits and foods such as satays, spring rolls, noodles and more.
More family travel articles!
---
---
Home

›
Malaysia