Beautiful Phillip Island Australia

One of the Best things to do in Melbourne with Kids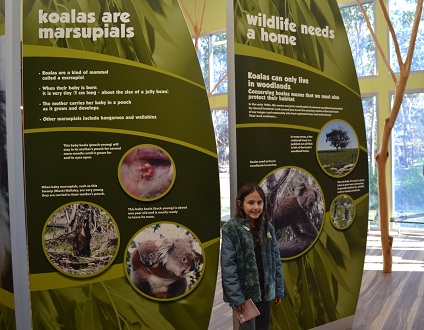 Phillip Island Australia is one of our favorite places to visit! We spent two days here recently on a family trip to Melbourne and we had a blast!
There wasn't a moment to spare as we discovered all the amazing things this little island has to offer!
Phillips Island Australia is an easy 1.5 hour drive from Melbourne or you can get there by public transport.
Many of the popular tours go to Phillip Island Melbourne as well but I would recommend two days as there is lots to do!
Find out about Phillip Island Australia Hotels here!
Our Phillip Island Australia Holiday

10 Best Things to Do on Phillip Island with Kids

Kayaking with Pioneer Kayaking is an amazing experience! Start in Cowes and explore the region as a family on a fully led kayak tour. Experience the beauty of the island! Time needed: One and half hours Read more about our kayaking experience here.
Visit the Panny's Chocolate Factory for an amazing adventure your kids will talk about for week to come! Entering the wonderland of Panny's Chocolate Factory is a must do on a visit to Phillip Island with kids! This place is every kids dream from the 'make your own chocolate bar machine' -straight out of a Willy Wonka factory to the games and amazing chocolate statues of Michelangelo and more this is something not to be missed! besides, there is a lovely cafe inside where you can sample the chocolates and enjoy hot chocolate and other breakfast delights! Time needed: One hour Read about the Phillip Island Chocolate Factory here!

Phillip Island Penguins: The Penguin Parade is a great place for kids to learn about the penguins and to get up close and personal with them! We arrived at 430pm and were told then penguins would come out about 530pm-the timing changes depending on the month so check ahead first. It was absolutely freezing in the waiting area ( and we are from Canada remember!!) so definitely where WARM clothes, hats, mittens etc...Also there is a huge rush to go to the seating once the doors open and there is really no need for that as they have plenty of seating for everyone-even though we raced down to get a seat people who came over an hour later could get seats at the front if they wanted. If you want to sit on the beach and be closer bring a blanket to sit on and there is lots of space. Time needed: Two hours

Another great thing to do on Phillip Island is visit the Heritage Farm. This island is a beauty! With stunning greens and blues and lots for kids to see and do. Children can milk a cow-this was a highlight for our 8-year old daughter who loved it so much I think she might be a milkmaid when she grows up! There are wagon rides and picnic areas as well. Visit the home which is set up as it was in the 1800's and give the kids a taste of the olden days! Time needed: One hour

Cultural Activities + Word Searches + Colouring Pages + Fun Travel Quizzes & More!

Visit Amaze-n-Things for a lovely respite. This is a kid's paradise with topsy-turvy rooms, mazes, funny mirrors and so many games to play and puzzles to solve any kids would be in heaven! Have your head on a platter and jump down the leap of faith- enjoy! There is a coffee shop at the end of the fun to relax and recover before you head off again! Visit the website here: http://www.amazenthings.com.au/

Where to stay on Phillip Island? We stayed at the Koala Park Resort which was a comfortable and friendly motel on the main road into Cowes. Located near the Amaze-n-Things it is in a very convenient location. The resort has tennis courts and a swimming pool and large spacious family rooms. Read more here!

Australia

›
Phillip Island Australia
What's your favorite thing to do on Phillip Island Australia? Share it with us on Facebook!