Four Easy Steps to Order:

Add the Fly It Quiet Activity Pack for your travel destination(s) to your shopping cart.
(You can add multiple activity packs to your cart)


 Click the View Cart button to checkout and make your payment through PayPal's secure servers.
You can pay with Visa, MasterCard, American Express or your PayPal account.



You will be emailed a download link immediately and you can instantly download your Fly It Quiet Activity Pack.
The activity pack is a .pdf. Most computers already have a PDF reader installed , but if yours doesn't you can get a FREE copy here.


Print the
Fly It Quiet Activity Pack
for your kids!

Order Now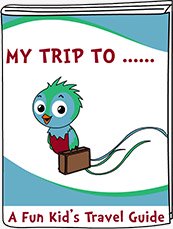 OUR GUARANTEE:
If you are not satisfied for any reason we will refund your money.
Let us know within 30 days and you will receive a full refund.

Fly It QuietTravel Activity Pack Tips
1. Fly It Quiet Travel Activity Packs for kids look best when printed in color, however black and white still works great.
2. Don't forget to pack coloring pencils or markers for these unique travel journals.
3. If you want to save paper, print on both sides.