Best Vacations for Kids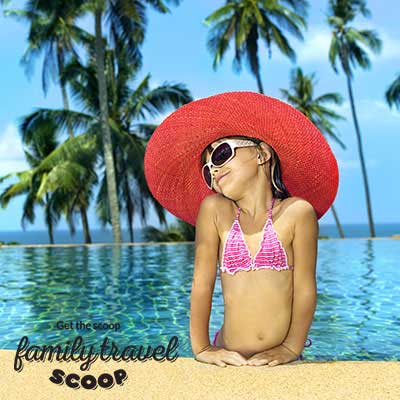 If it's time to decide where to spend your next vacation, and you have kids, you want to be sure you pick a family friendly and kid friendly destination. We have the best vacations for kids listed here!
The key to vacationing with kids is to keep their minds stimulated yet be relaxed and enjoyable.
All of the destinations  here fit the bill, and any will put you on the road to a memorable family vacation.
The best vacations for kids after all, are ones that create lifelong memories!
Winery tours and romantic getaways just won't cut it when the kids are in tow, so here are 10 kid-friendly places to go on your next trip.
These are some of our favorites- we hope you enjoy them too:)
Top Vacations for Kids

Child-Friendly Orlando, Florida
Orlando, Florida with Epcot Center, Universal Studios, Disney world, SeaWorld, Busch Gardens and more, you will never run out of things to do, and the kids will be tired and happy at the end of each day.

Florida offers great weather and something for everyone at affordable prices!

We love Florida for winter getaways! A spring break favorite for families everywhere!
Kid Vacations in Paris, France
 In Paris, France kids will appreciate the excitement of this vibrant city and soak in the culture.

They will stand in awe of the Eiffel Tower and be astonished at the size of the Mona Lisa.

Theme parks such as Disneyland Paris are a great way to spend a day as well. Paris is such a cultural experience-our kids still talk about visiting the Louvre and the going to Versailles!- most of all though they 
Travel to Mexico with Kids!
Puerto Vallarta, Mexico offers amazing beaches and hot weather!

You and your kids will have an amazing time relaxing, swimming and just being kids.

Best of all there are a gazillion al- inclusive resorts so you can really sit back and relax as everything is taken care of!

Our kids enjoyed trying out the local pinatas -so much fun!
Best Vacations for Kids -Athens, Greece 
 
Children will marvel at the ruins in Athens, Greece and be fascinated by a real life tour of all the sights they have only read about or seen in movies or cartoons.

Greece is great as you have history and the beaches.

Our kids devoured the food here and really soaked in the culture.

The Greek people are so friendly and you can get amazing deals there at the moment!
Hawaiian Vacation for Kids
Maui, Hawaii is an island that is very family friendly and boasts many family beaches and activities.

The weather can't be beat, and the kids will be thrilled to view a real live volcano, as well as the colorful foliage and wildlife.

It is a true beach holiday with all the trimmings. Our highlight was the evening Luaus! Amazing!
Best Family Holidays in Bali
 Bali, Indonesia is paradise on earth to both of us!

We lived here for a while and I never wanted to leave!

From the temples and the delicious food, the beaches and the shopping it had something for all our family.

Bali is so affordable and the resorts have amazing service.
Best Vacations for Kids - New York City 
New York City, NY  - the city that never sleeps is perfect for a family vacation. New York City has something for everyone and the energy is contagious.

Going to see Mary Poppins on Broadway was a highlight as was running around central park and getting a hotdog from a traditional street vendor!

Don't forget to visit FAO Schwartz -my kids loved this toy shop and spent at least half an hour dancing on the piano keys inside!
Best Vacations for Kids-Perth, Australia 
Why not go down under with the kids to  Perth ? There is so much to see and do in Perth, with zoos, wildlife parks, museums and more, the kids will never be bored.

AQWA is also a great place to visit-a fantastic aquarium.

These are some of the nicest beaches in the world -and there is so much space- after squashing on the European beaches this is pure heaven! Don't miss the outdoor cinemas too at King's Park!






Best Vacations for Kids-Singapore
With all the history, landmarks and fun spots Singapore is a great place to keep the kids entertained and learning at the same time.

My teenager could not get enough of the Singapore shopping scene!

Orchard Road here we come! Sentosa was perfect for the little one with rides and a great aquarium.

Seeing Raffles and other historical buildings is awesome too!



Best Vacations for Kids - Hong Kong
Hong Kong is  one of my favourite vacation spots with kids-from Ocean Park to Disney and more.

Kids have a blast in Hong Kong. Trying the dim sum was a real treat for our kids-they have been hunting the rest of the world and can't find any that comes close!

Going to the outlying islands makes a great day trip and is a quieter side of Hong Kong. Markets- are AMAZING! No one can get bored at a local market from gold fish to flowers and toys -they really are sight to behold
Home

›
Best Attractions

›
Best Vacations for Kids