Traditional Canadian Food and Drink for Kids
Canadian Food Specialities!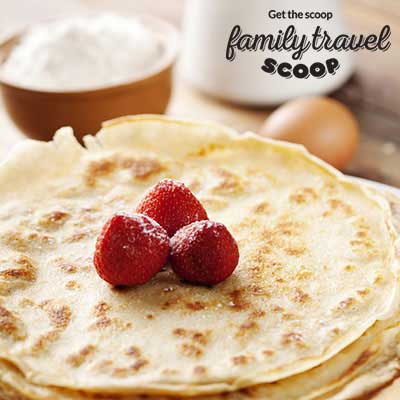 Wondering about what tradtional Canadian food and drink is like? If you are planning a family holiday to this part of the world, you might be interested to learn what food is eaten locally, so you know what your family can experience while you're away from home. Tim Horton's coffee, maple syrup, donuts and salmon maybe the things that pop to mind when you think of Canadian cuisine but rest assured there is more to try!
Canada is a beautiful country, with stunning landscapes, a plethora of wildlife and some of the best freshwater fishing in the world. As a result wild salmon and other fish and seafood are plentiful! 
One of the things most parents are concerned about when travelling is ensuring children have a healthy balanced diet; therefore, knowing a little bit about food which you may be offered when on a Canadian holiday becomes more of a priority.
Obviously, you have to try some of Canada's sweetest treat-maple syrup. Eating the same thing day in, day out can be boring, and if you truly believe that variety is the spice of life, then Canadian cuisine has a lot to offer.
Ten Best Traditional Canadian Food

Canadian pancakes are the typically tradtional breakfast favorite with kids! Maple syrup is very Canadian and no it tastes nothing like the fake replicas on the market! If you visit in March try to visit a sugarshack and see the maple syrup being made and then enjoy a pancake breakfast!
Tim Horton's -This chain coffee shop was started by a Canadian hockey player. You will see us lined up outside in sun, rain and blizzards to get our daily fix of this world famous coffee. The maple dip donuts are delicious! Check out the Tim Horton's website here!
Butter Tarts are very similar to curd pies but quintessentially Canadian in origin. Butter, sugar, syrup and egg are placed in pastry cases and baked until the filling has a crunchy top. Sometimes they have pecans on top too.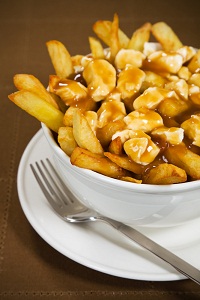 Poutine is basically Canada's fast food option, made with chips, cheese curd and gravy. It's a greasy spoon dish, so probably not one of the most nutritious foods on the menu, but definitely worth trying as a one-off. A very quintessential Canadian food!
A good tourtiere is made from a mixture of pork, beef and game meat. It is cooked very slowly to release the flavor. This meaty pie can be made a day or so in advance to allow the tourtiere to cook even slower. 

Leftovers can be eaten cold with a salad; smothered in your favorite sauces, or even frozen for another time.

This is a popular dish in Quebec.

The traditional Canada food option!
Alberta beef is some of the best Canadian meat around. This is melt in your mouth steak, best served grilled! Don't miss trying any of Canada's fresh meats! 

Beaver Tails -No not literally! Phew, don't think they would be too tasty. The yummy beaver tails are best experienced after a skate down the longest outdoor skating rink in the world-the Rideau Canal in Ottawa. This deep fried dough is shaped like a beaver tail and topped with sugar, cinnamon and a variety of sweet toppings. This will be a guaranteed hit with the kids!

---
Check out the Kid's Cuisines in other Countries

---
More Traditional Canadian Food Kids Will Love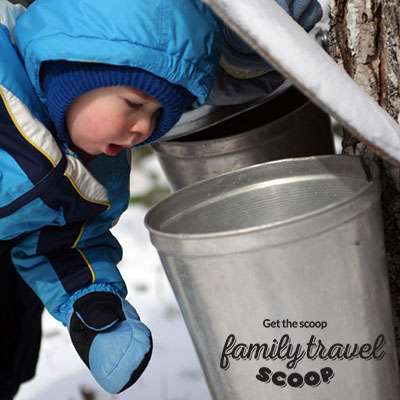 Start the day with a Lumberjack's Breakfast comprising of eggs, bacon, ham, sausage, pancakes and of course maple syrup! This is a very hearty meal and one that is best experienced in the spring at a local maple syrup farm. This is lots of fun with the kids where they can see how maple syrup is made and also take a horse or tractor ride around the farm!
Fresh fish-Salmon, cod and lobster are best served fresh! If you have the chance don't miss out on some of Canada's best seafood dishes. Enjoy this tasty Canada Food option eh!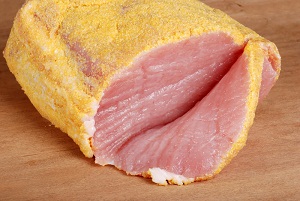 Canadian Bacon-This is not your typical bacon, it is back or peameal bacon. Delicious breakfast food served with eggs and baked beans!
If you are looking for food from Canada there is lots to choose from! Many foods are similar to American foods but there are lots of unique things too!
Visit is at Things to do in Canada for more Canadian info!
Home

›
Canada

›
Canadian Food