Top 10 Things To Do In Ontario with Kids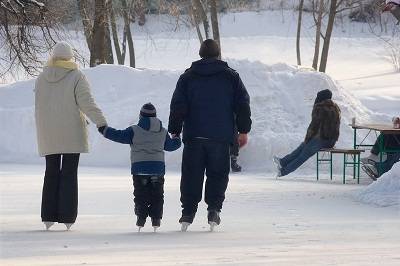 Going to Ontario with kids? Great! Ontario is one of Canada's most populated provinces considering that it is the home to Toronto, Canada's most populated city. Traveling to Ontario with kids is an extremely beneficial decision due to the fact that there is an endless supply of activities and events for you and your family to partake in. Family travel in Ontario has increased in popularity over the recent years as more people are beginning to understand the benefits of doing so. As a tourist, visiting Toronto with kids should be at the top of your priority list due to their abundance of family fueled activities.
Visit the CN Tower-As one of the world's largest free standing structures, the CN Tower is visible from all different cities surrounding the hub of Toronto. With the ability to ride in an escalator 533m off of the ground and to dine in a luxurious restaurant that rotates around the city, the CN Tower is a destination that you will remember for many years to come.
Canada's Wonderland -Housed in Vaughan, Ontario, Canada's Wonderland is one of Canada's largest theme parks. With over hundreds of different rides for adults and children alike, there will never be a lack of entertainment for you to enjoy. This is one of the best thing to do in Ontario with kids -my kids absolutely LOVE this place!
Ontario Science Centre-The Ontario Science Centre is essentially a science museum that will provide an educational and interesting display of activities for the entire family. Whether you are interested in sitting in on demonstrations or walking through a bird exhibit, there is an endless amount of opportunities. 
Skating on the Rideau Canal -The Rideau Canal is found in Ottawa, Ontario and provides a lengthy amount of ice for a vast variety of families to skate upon. For a physical activity that is not only whimsical but physically beneficial, skating on the Rideau Canal is a great activity. Read more about Ottawa here! 
Visit the Rogers Centre and the Air Canada Centre -Formerly known as the Skydome, the Rogers Centre is home to the Toronto Blue Jays and the Toronto Argonauts. Sit back and relax while enjoying a baseball or a CFL (Canadian Football League) game. If you are more interested in basketball or hockey, visit the Air Canada Centre. 
Visit the Parliament Buildings -Housed in Ottawa (the capital of Canada), you can visit the federal parliament buildings. Not only are the buildings beautiful but they are also rich in culture. You can watch the changing of the guard ceremony each morning too in this part of Ontario with kids!


More Ontario with Kids Travel Tips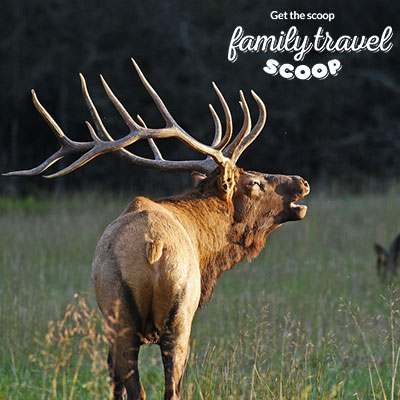 Visit Winterlude in Ottawa -

What better way to experience winter in Canada then a visit to Winterlude. There is a dedicated family park area with ice slides, tubing, Native exhibitions and of course a hot fresh baked beaver tail and steaming hot chocolate. 
Visit Niagara Falls -

Bordered with Buffalo, New York, Niagara Falls is a set of two separate naturally formed waterfalls that have overtaken the majority of Niagara Falls, Ontario. Bask in the beauty of these powerful waters. This is a fun quirky town to with lots of tourist trap type rides, shows and entertainment.

See more about Niagara with kids

here. 
Toronto Island Park -

Perfectly suited for the children, take a ferry to Toronto Island to ride on all of the exciting attractions, walk along the beaches, and take a family hike along nature tra

ils.
Eganville -

Eganville is a great day trip to take with kids! Search for fossils. Visit the ultra cool and

hands-on

museum and have a bit to eat in the towns many restaurants. Don't forget to check out the caves!
See our top 10 things to do in Ottawa
See our top 10 things to do in Toronto

Looking for an Ontario family hotel?
Visiting Niagara and need accommodation?

Home

›
Canada

›
Ontario