Indian Food For Kids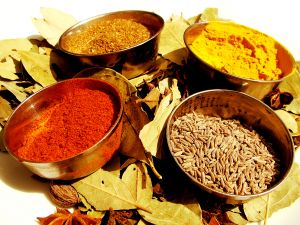 There are many delicious Indian food for kids to sample on your travels. Delicious curries, dosa, biryani and naan bread will be hits with the kids!

You will of course find the usual fast food restaurants in the main tourist areas including pizza. There are also many restaurants serving food from around the world in the main tourist areas.

Indian cuisine is known for its use of spices, primarily chili, pepper, mustard seed, cumin, ginger and coriander. Most restaurants in the tourist area will happily prepare a milder dish on request if your kids are not used to spicy food. You can always order plain rice, naan bread, plain grilled chicken or fish as well. You will find many menus will indicate the spiciness of the dishes.

Vegetarians will have a feast in India as a lot of the population does not eat meat. There are lots of lentil or chick pea dishes or vegetable curries. Often served with rice or bread.

Seafood lovers will love the fresh sea food such as prawns and fish in Goa and Kerala. Check out a beach side restaurant for the catch of the day straight from the fishermen's boat! Coconut is often used in this region.

Stop by a fruit market and try some of the fresh Indian fruits such as custard apple (delicious!!), mangosteens, mangos and you can't go wrong with the bananas for the kids.

Best Indian Food For Kids To Sample On Your Travels!

Curries-You will find a wide array of curries available through out India in every imaginable form. curry chicken, lamb, fish, vegetables, prawn just to name a few. The curries can range from mild to mouth burning hot! (you can request a mild version in many restaurants in the tourist areas). Curries also may be made with coconut milk or cream in some regions. One of the most delicious Indian cuisine for kids!
Dosa will be a favorite with the kids. Commonly served in Southern India, these thin pancakes can be served with a variety of side dishes or filled with meats and vegetables. Sometimes served just with sugar!
Dahl is a dish consisting of stewed lentils, beans or peas. Often served with bread or rice. Picky eaters usually like this!
Breads are a popular side dish in India. Naan bread is a flatbread cooked in a tandoori or clay oven. Roti is a thinner bread cooked on a flat griddle. Chapati is another form of flat bread. Children will love scooping up their dinner with the bread!




More Indian Food for Kids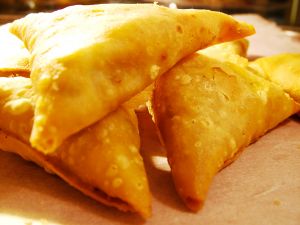 Samosas are a great snack for the kids. These triangular deep fried doughs are stuffed with potatoes, peas, onions and ground beef or chicken. 
Biryani is a fried rice dish that is yellow from the saffron. It is made with chopped meats (usually lamb or chicken and various spices. 
Thali is one of the best Indian food for kids to try as it many small dishes usually served in small bowls on a tray. Rice, dahl, vegetables, curries and chutneys are served. There is usually a choice of vegetarian or meat based Thali.
Chaat is a popular street food and makes a great snack. The base recipe is a deep fried dough stuffed with potatoes and chickpeas and served with chutney. There are many variations found across India.
Butter Chicken is a tasty Indian food for kids. It is generally quite mild and a favorite with children. The chicken is marinated

with

spices and yogurt. The sauce is made from tomatoes, spices and cream. Served with bread or rice.



Want to learn more about Indian food facts for kids? Download the Fly it Quiet Indian Travel Guide for kids full of cultural activities and Indian country facts and cultural games!

India Travel Advice

Home

›
India

›
Indian Food for Kids