Traditional Panamanian Food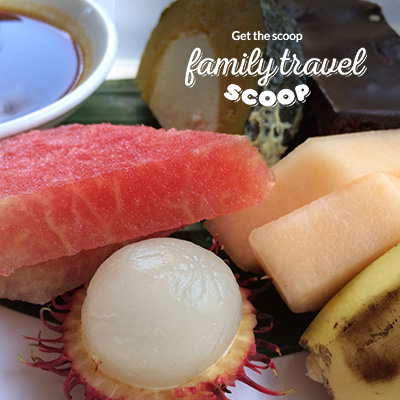 Panamanian food is not over spiced or strongly aromatic but it does have subtle flavors and several must-try dishes. Each region of the country has their own specialties but some dishes are common to all regions of Panama.
The multi-cultural heritage of the country means the cuisine has been influenced by African, Native American, Spanish and European ingredients and methods of food preparation.
Panama Food Facts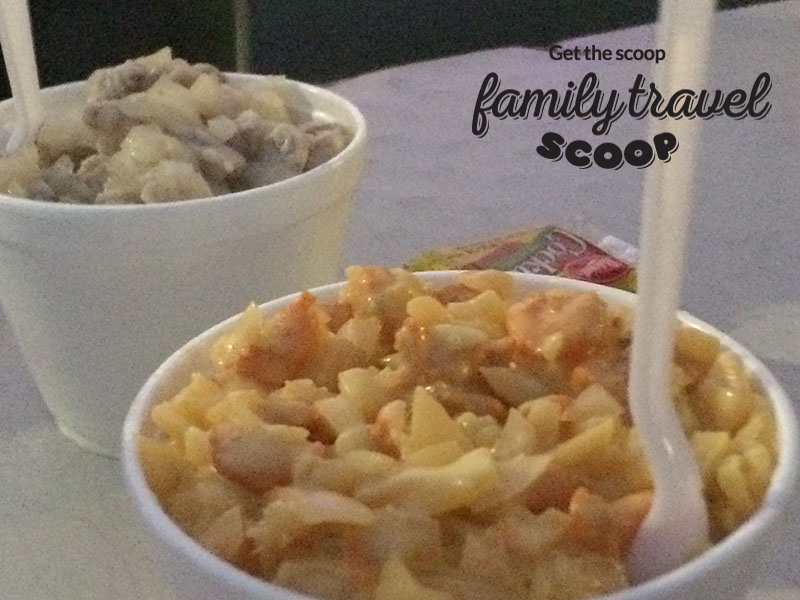 Thanks to the wide variety of fruits, vegetables and spices grown in the region the ingredients are usually fresh and locally sourced. Maize (Corn), wheat, plantains, cassava (arrowroot/tapioca/yucca) and rice are the main carbohydrate ingredients and proteins are most often beef, pork, chicken or seafood. Another popular ingredient in Panamanian food is coconut. If you want a typical Panamanian meal try a meat dish served with coconut rice, vegetables like yucca and plantains followed by fruit.

Must-try Panamanian Food Items:


Tortillas - Panamanian tortillas are about 1cm thick and cut in rounds; they are made of corn meal flour and deep fried. Tortillas can be served at any time day or night but traditionally are eaten with cheese and eggs for breakfast.


Ceviche - This is often called the national dish; ceviche is made by curing raw fish in citrus juice and flavoring with garlic, lime, onions or cilantro.


Sancocho (Sancocho de Gallina) - Is another contender for the title of national dish. It is a chicken soup made with local ingredients like yucca, culandro and ñame. The soup is usually served with rice.


Arroz con Guandu - This is the most popular side dish. It consists of rice which can be cooked in coconut milk and Guandu beans.


Arepa - Ground maize dough is cooked into a flat, round patty which is sliced in half and filled or topped with avocado, cheese, egg, fish, meat or anything else to make a sandwich-like meal.


Bollos - Corn dough boiled wrapped in plantain or banana leaves; these can be flavored with butter or stuffed with meat.


Patacones - Rounds of fried green plantain.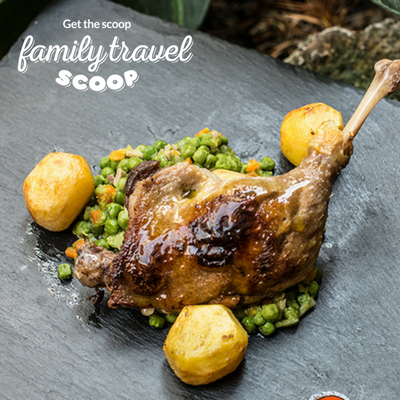 Arroz con Pollo - Slow cooked chicken served with rice and vegetables and found in almost every restaurant.


Corvina - This is just one of the Panamanian fish served in local restaurants but it is perhaps the most popular. Corvina or sea bass is served fried or baked and usually with rice and sauce.


Hojaldras - An unsweetened fried dough usually eaten for breakfast.


Carne o Salchicha Guisada - Use some of the starchy breads mentioned above to soak up the tomato sauce in this dish which can contain pieces of beef or sausage.


Carimanola - This is a small fried pie; the outer "dough" is made with mashed yucca and they can be filled with meat or cheese.
Panamanian Sweet Treats

Plantanitos - A Panamanian snack made by frying thinly sliced plantain, dusted with sugar.

Orejitas - You may have encounted these "ear" or heart shaped cookies in your country. They are sweet and buttery with sugar crystallized on top. 

Duro - This is a Panamanian Popsicle made simply by freezing fruit juice in a cup.

Raspado - This version of the snow cone is the best thing to cool you off on a hot day. The ice is flavored with fruit syrups and condensed milk.
Arroz con Leche - Panamanian milk-rice or rice pudding is eaten at breakfast or as a dessert for lunch or dinner.

Flan - Found on most menus this is a popular Panamanian dessert.

Tres Leches Cake - Pasel de Tres Leches is a cake in three layers, each of which has been soaked in a different kind of milk - evaporated milk, condensed milk and cream.

To wash down your meal have some local coffee, drinking chocolate, gin, coconut water, locally produced beer or a delicious fruit shake (smoothie).
Share your favorite Panamanian Food with us on Facebook
Home

›
Panama

›
Traditional Panamanian Food