Delicious New Zealand Cuisine

Top 10 Foods for Kids to Try in New Zealand
Taking a trip to New Zealand?
The gorgeous views and unparalleled scenery of this majestic country is truly breathtaking and unique.
Just as exciting as what you will see, is what you will taste.
If you are traveling with your children, finding food that they will enjoy as much as you, is pretty easy.
Even the finickiest little one will find comforting flavors in the delicious foods of New Zealand.
To help you one your journey, here are the top 10 foods for kids to try in New Zealand.

Best New Zealand Foods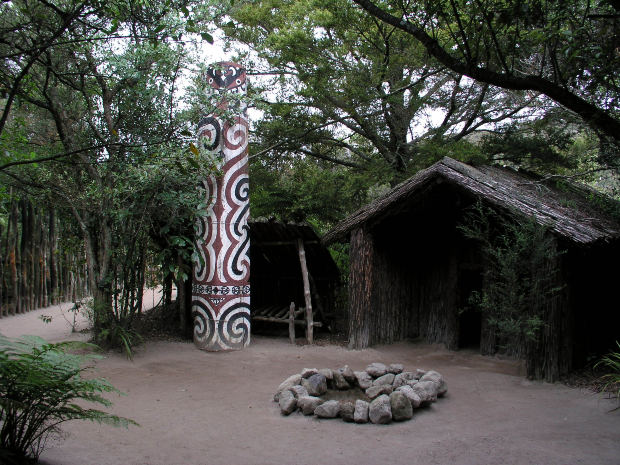 1. Maori hangi – One of the most traditional foods you can find here in the land of the Kiwi.
A hole is dug in the ground and lined with hot stones. Then, pork, lamb, kumara (sweet potato), veggies and potatoes are put on top. The whole thing is covered with vegetation and water is poured on top.
The lot is left to steam for hours. The flavors are homey and familiar, so your whole family can enjoy this classic meal.
2. Maori Boil-up – Another native food to NZ, its a traditional stew of sorts, made with pork, potatoes, pumpkin, watercress and dumplings. Its warm and comforting.
3. High Country Bread – This bread is unlike any other. It may not be a meal, but trust us, any sandwich made with this is going to go over very well with the kids! It comes in a brown paper bag and you can choose from different flavors.
4. Marmite – This British staple is also popular here. So if its already a family favorite, you will feel right at home. Never had it before? Its salty taste may require some getting used to, but its worth a try. Our recommendation: try a thin layer spread over some toasted high country bread with butter!
5. Colonial Goose – What would a top 10 of NZ's food be without lamb? This old-world dish is roast leg of lamb that is stuffed with traditional dressing, honey and apricots. It is found on the menu of most restaurants.
6. Fish and Chips – Another UK classic has found its way to New Zealand. This island has some of the best tasting fresh seafood in the world, making their fish and chips worth tasting. Children (and adults) of all ages will love it!
7. Meat Pies – These have become a staple at quick food stands, gaming events and at many other places and functions. A meaty pie that makes a hearty meal easy to take on the go!
8. Afghan Biscuits – A list of top NZ foods cannot be complete without notable mention of their desserts and other sweet treats. The afghan biscuit is a chocolate cookie (though not very sweet) with a chocolate icing (sweet) and topped with a walnut. Is anyone else's mouth watering yet?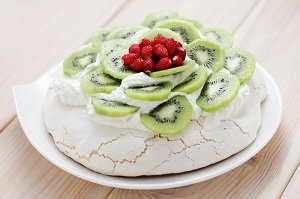 9. Hokey Pokey – This is an ice cream flavor founded in New Zealand. Its pure vanilla ice cream with honeycomb toffee lumps throughout. What child doesn't love ice cream?
10. Pavlova – NZ's most famous dessert is a meringue topped with whipped cream and fresh fruit. It is divine!
Enjoy your stay in New Zealand! You will love what this country has to offer, in the way of hospitality and cuisine – your kids are sure to delight in the experience too
Trip Planning New Zealand

Home

›
New Zealand

›
New Zealand Cuisine