Walking with Dinosaurs -The Arena Spectacular
London Attraction of 2018! Not to be Missed!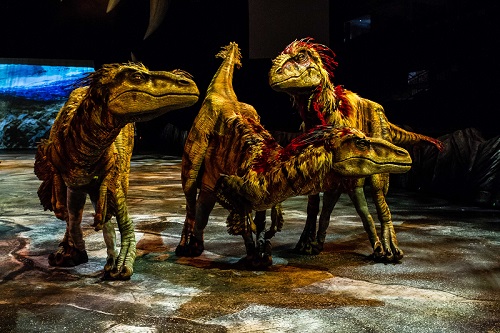 After touring more than 250 cities across the world, meeting over 9 million dinosaur lovers, the magical experience, Walking With Dinosaurs - The Arena Spectacular is finally 'coming home.' It's slated for London's The O2 arena between 14th and 19th August, 2018. 

Walking With Dinosaurs charmed the world and changed the way we perceived the mighty, now-extinct creatures. Unlike any other show, this one vividly highlighted how exciting it was for such gigantic creatures to overrun the world over 200 million years ago. 
Dinosaurs are coming home - a must-see live arena experience for people of all ages!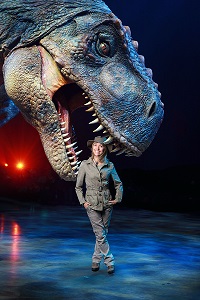 This award-winning BBC TV series, Starring TV presenter Michaela Strachan, makes its ultimate tour in London, bringing with it an extraordinary arena experience. With a massive $20 million production, all you should expect is a state of the art technology that billed it the best dinosaur show in the whole world. 
Watching the Walking With Dinosaurs, you won't help but get mesmerized with how the entire cinematic experience is so lifelike. You will get to shudder with the sight of such terrifying giants as of Allosaurus, Tyrannosaurus-rex, Stegosaurus and Raptors, though in animatronic versions. The show comes with over 18 life-size dinosaurs, all depicted in almost-cinematic realism in an hour and 40 minutes.  
Walking with Dinosaurs at the O2
For the young audiences, watching the this show is an electrifying experience like no other. Part of the excitement with this absolutely unmissable show is the few nice surprises every few minutes that make it even more dramatic. 
Recreating the whole piece was no mean feat! Grab a ticket today! 
It required a team of 50 who included engineers, animatronic experts, fabricators, artists, painters and skin makers, one year to assemble this masterpiece. It essentially is a carefully crafted show that captures every moment of the do-or-die battles between the most ferocious prehistoric predators in a way that not even the best books could. 
It is a 100% family friendly show whose trip across the world comes to a groundbreaking end in London's The O2 arena in August 2018. And as it makes its last stage, you should not miss this golden chance to marvel at the most horrible creatures ever to roam the earth. 
If you've always wanted to see how dinosaurs ruled the earth, what size they were and what led to their extinction, be sure to catch the Walking With Dinosaurs. Find your tickets early through authorised ticketing sites (family packages are available) because due to the high demand, they may become extinct sooner! 
Walking with Dinosaurs - The Arena Spectacular 
UK tour, July - December 2018, for tickets and venues www.dinosaurlive.com
Do not forget to tell us what your favourite part of the show was on Facebook!
Fun Things to Do in London with Kids