London Eye and Cruise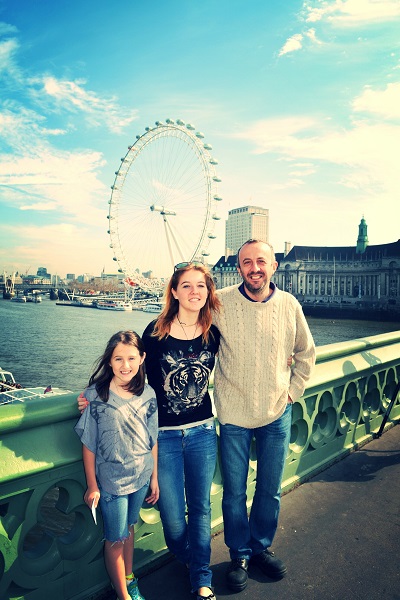 Wanna try the London Eye? I think every kid wants to ride that giant ferris wheel as soon as they spot it!  Its the perfect for families with kids of all ages.  You can even bring babies on board as the capsule is completely enclosed. What better way to get the view of London!

If you're planning a day out in London and trying to string together a number of attractions which are close together and can be done one after the other without wasting time or energy, then the London Eye and a river cruise are a perfect combination.
These two London attractions can be combined so easily that you can now even buy combo tickets for the two.

The Energy -London Eye

This huge Ferris wheel is a modern addition to all the historic sites of London, the fun is twofold, you get to ride in this incredible contraption and enjoy the breathtaking views 135 meters above London.
 It is the city's most popular site and the tallest Ferris wheel in Europe. Visitors sit in large glass capsules giving them 360° views and they can learn about the sites they see from the interactive touch-screen guides.
 A ride on the Eye lasts 30 minutes as it slowly makes a complete rotation stopping at regular intervals so you can see the sites from the best vantage points.


River Cruises


The River Cruise can be taken from just beneath the London Eye. The circular route takes about 40 minutes and lets you see London from a different angle.

 Sail past some of the city's greatest landmarks like the Houses of Parliament, St. Paul's Cathedral and the Tower of London.

Along the way there is a live commentary by well informed guides who point out the sites and explain a little about them. If you prefer there is an audio commentary in Spanish, Italian, German, Japanese and Mandarin. 

 The cruise operates daily, all year round no matter what the weather. The only time the cruises are suspended is for 2 weeks in January for maintenance. The cruises leave at a quarter to the hour from 10:45am to 6:45pm.

 There are covered and open areas on the boats so you can always duck inside if the weather changes during your cruise and there are toilets on board.




 Tickets and Pricing

A combo ticket is available for the Eye and the river cruise. The ticket has a chosen specific date but the time is flexible.  There are a number of various flexible fast track tickets and tickets that include a meal, champagne or a personal guide the standard ticket for the Eye alone.
Visit the London Eye Website at: http://www.londoneye.com/

Fun Things to Do in London with Kids
Home

›
United Kingdom

›

London Attractions

› London Eye
---