St Ermin's Hotel

Family Luxury In London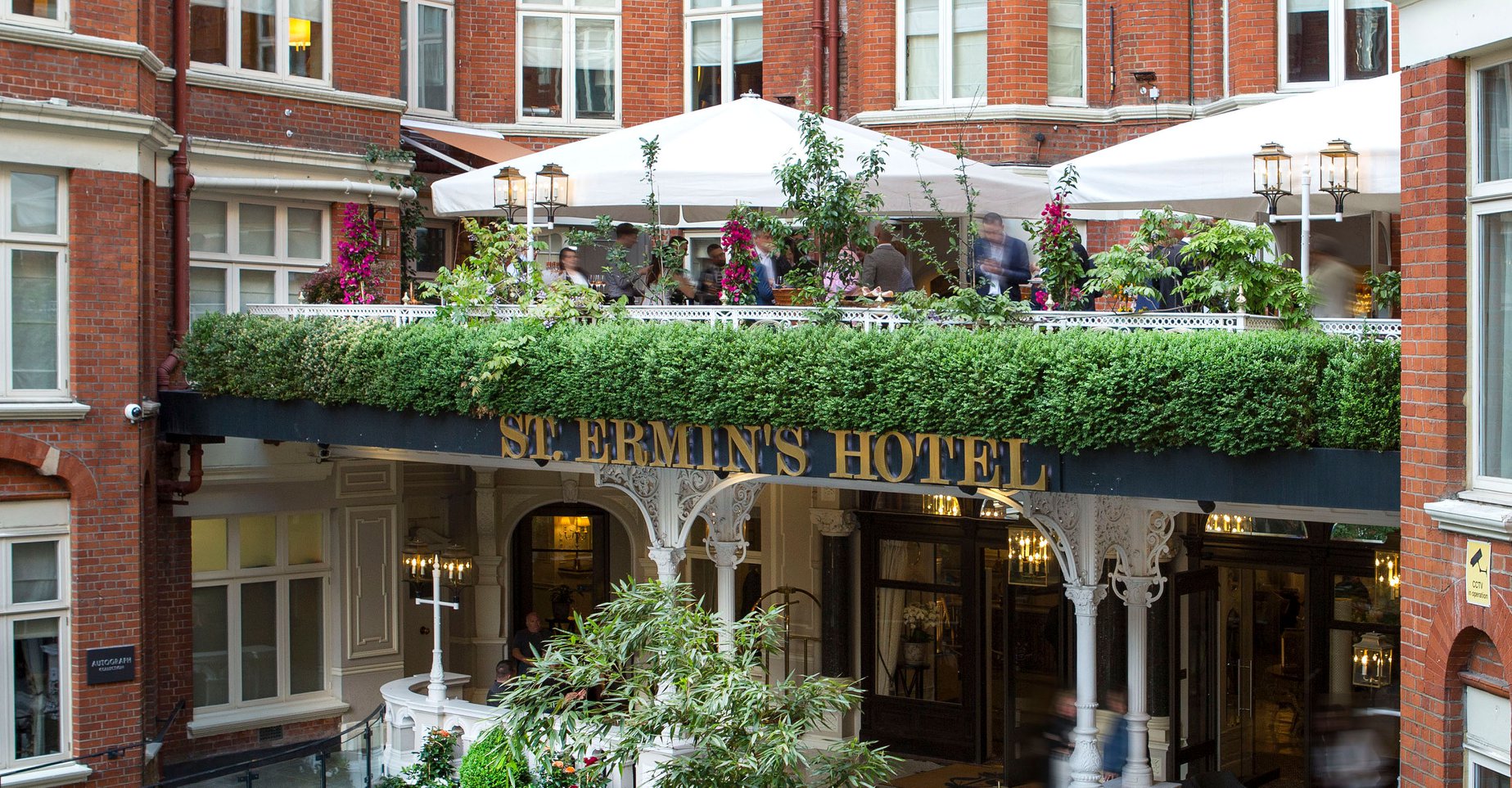 Looking for a kid friendly London hotel? St Ermin's London is the one!

St. Ermin's Hotel is a 4 star deluxe hotel which offers accommodation as well as public rooms, restaurants and bars (I have stayed in a lot of hotels and this is 5 star in every way! Not only that, but in all my travels, I don't think we have ever seen the effort matched in catering for children). 
They offer public areas to spend your time so that you might not even want to leave. There is a welcoming lobby, a library lined with antique books and there are many individually designed venue and meeting rooms.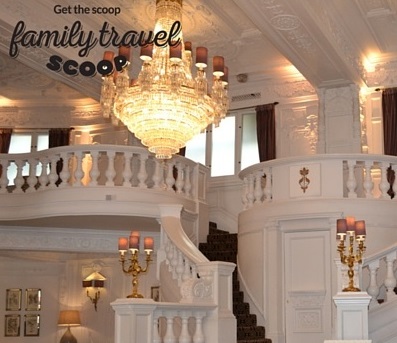 The hotel has been created out of the Ermin Mansions built in 1889 and guests are surrounded by history; it was even the venue where Winston Churchill met with Special Operations Executives in WWII and was the site of M16 quarters and spy dealings in the 1950s. Along with the amazing history,  the hotel has all the mod-cons you could want.
Kids will love this as the hotel actually has a storybook for kids about the hotel and its history. Families get a few complementary extras like the iSpy for St. Ermin's Pack for each child. The pack celebrates the hotel's spy history with puzzles, codes to break, ID cards and alcohol-free "shaken not stirred" cocktails at the hotel's Caxton Bar. Families can also loan games from reception.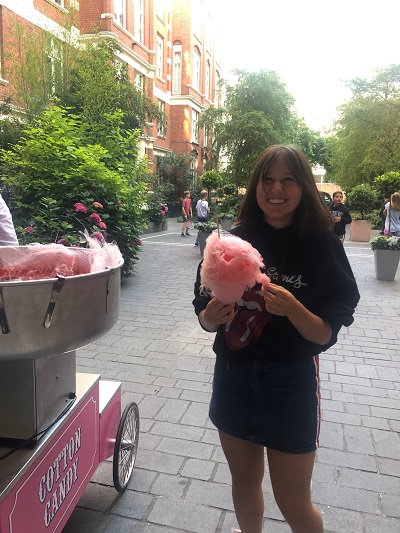 Among the hotel amenities there are Internet booths with printers, a state-of-the-art gym, library, 24 hour front desk, 24 hour room service, in-room MP3 docking stations, multi-national electrical sockets, valet parking and free WiFi.  The hotel rooms feature crisp quality linen, luxurious soft furnishings, fluffy bathrobes and pampering toiletries.

When we arrived it was Wimbledon season, and a mini tennis court was set up outside the hotel. These activities change according what is happening in London at the time! There was also a candy floss machine which my daughter was very happy about!



Delicious Food at St Ermin's London at the Caxton Grill
The hotel has an award winning restaurant, The Caxton Grill. The food is simply exquisite. A real treat for parents and children alike! My teenager daughter is still raving about her risotto! Quite the feat as you know her father is an Italian chef!
The food is just a wonderful array of colour and tastes! Caxton Grill uses fresh vegetables and herbs from the hotels gardens.  The offer a range of steaks both British and American along with seafood and vegetarian dishes. Our steaks were cooked perfectly and are simply delicious. We also enjoyed the fresh salads. However, the most exciting thing was dessert! The plates were so beautiful, they were like works of art! So yummy!
Service was excellent and the staff made every effort to help us and to engage with my daughter too.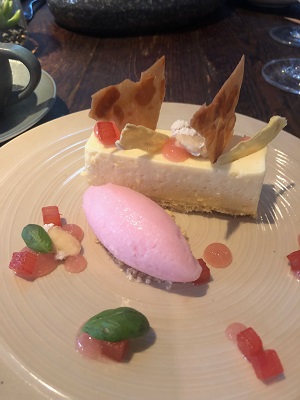 Alternative eating venues are the Caxton Bar and Caxton Terrace. Breakfast can be either full-English, continental or "wake and take" coffee and muffin served in the lobby. Even the breakfast served in one of the ballrooms has a lovely kids section with toys and child friendly foods- as I said they really go above and beyond for children!

In the hotel's Tea Lounge you can indulge in a traditional English Afternoon Tea. On the roof top the hotel keeps hives with 300,000 bees which provide honey to the hotel kitchens. Children will be interested in seeing the bees!

St Ermin's Hotel for Families


The Family Room has two queen size beds, two en-suite bathrooms and a day bed. The rooms can accommodate parents and three children or four adults. The Deluxe Family Room is slightly smaller and can accommodate a family of four. Alternatively there are suits and deluxe suits. 

Details

Website: St. Ermin's Hotel
Contact: +44 (0)20 7222 7888


Home

›
United Kingdom

›

London hotels

› St Ermin's Hotels