Things to do in Hatta -2018 Guide

Getaway to the Hatta Fort Hotel or Go Camping!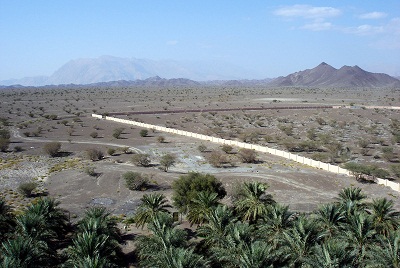 Hatta is a lovely city in the United Arab Emirates known for its spectacular mountain views and hiking tracks.
Many people visit for the day or an overnight trip.
With UAE cities being literally on the edge of the desert you don't have to go far from civilization to feel that you are out in the natural surroundings.
Just off the roadside you'll find camping spots although there are no organized camping amenities in the UAE. When camping with kids in Hatta come well prepared and head for either the well known camping spots like Hatta Pools or choose a camping ground along the way.

Hatta is approximately 115km from Dubai City and can be reached by road through the Hajjar Mountain foothills and Sharjah and Oman territory. A camping trip in here begins with a drive through the wadis of the Hajjar Mountains.
After driving through the dry rocks and past high mountains you'll get to the cool oasis of Hatta Pools where you can rest from the heat. It's a good idea to come equipped with a GPS system and the UAE Offroad Explorer book.

Expect to drive through several check-points on your way, although visas are not necessary passports or ID cards need to be presented. As you approach the Hatta Pools there is a sign indicating that camping and picnic areas are 10km away.

Once you arrive at the Hatta Pools don't set up camp close to the water as there is always the danger of the water rising. Make sure you have stocked up on supplies before you make the journey out to the Hatta Pool camp site otherwise you'll have to go all the way back into town.

It is important to talk to your kids about safety before camping and make sure they know not to wander off on their own. Perhaps take a small padlock and lock the tent entrance at night so kids don't wander off in the dark to relieve themselves.
Let kids know they mustn't go out of sight of the tents, they must stay in pairs, keep their shoes on and avoid lifting rocks or putting their fingers under the tent where scorpions could be lurking. It's a good idea to give each child a torch to sleep with at night in case they get scared.

The main attraction in Hatta is the beautiful desert landscape and the natural springs which create the pools. You can swim in the cool pools with your kids, go wadi bashing, watch the sunset and play in the sand or explore the rocks. While in the area you can visit the Friday Market (which is open 7 days a week).
The Heritage Village (the capital of the Sheikhdom of Hatta) includes recreated scenes from traditional UAE life.There are replicas of many of the historical facets of the UAE. It is a very practical hands-on place so kids love it! It takes about an hour to tour this site. Bring your own water as sometimes the cafe is closed and it can get very hot!
In the city you can see historical buildings including two 18th century towers and a mosque dating back to 1780. Fossil Rock is a popular site nearby and Rayy is a pleasant mountain route leading to Shuwayhah stream. Big Red and Madam to Madhah are also popular driving excursion routes.


There isn't much else to do besides visit the Hatta Fort Hotel which is a destination in itself. Enjoy the beauty, have a picnic and perhaps camp if you are feeling adventurous!
Where to Stay in Hatta?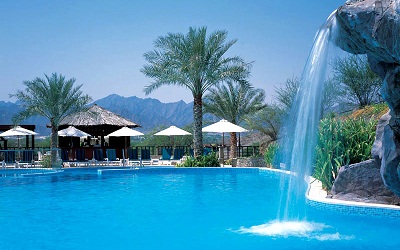 Hatta Fort Hotel is found on 80 acres of gardens surrounded by the Hajar Mountains.
If you want to relax this is the place. It offers two pools including the spectacular Hatta Rock Pools, a spa and tennis courts. The hotel offers chalet-style accommodation and is full of activities for children and is a destination in itself!
We stayed there with my father when he visited us from Canada. It was a lovely side trip. The food was ok, nothing spectacular but quite pricey -most likely as there are few other options!
There were all kinds of activities -magic shows, archery, treasure hunts and relay games while we were there. It is a beautiful spot and nice to just to look at the mountains and enjoy the outdoors!
Camping In Hatta


Other friends of ours regularly for camping here, so that is another option.
There are plenty of places to pull over and pitch your tent but make sure you bring all your supplies as these are not official campgrounds with facilities!
If you are camping you'll need to bring everything as there are no toilets, showers or food outlets at the Hatta Pools or camping spots along the road. You can also camp at the Wadi Al Quhfi campsite perched above the river a short drive from the Pools.
Shuwayyah Pool is another alternative camp spot. When packing take into account that it is illegal in the UAE to tie luggage onto the roof of your car so your bags must fit in the car with you. Be sure to take window sun screens to put on the car windows and protect the whole family from the sun while driving to your camp destination.
Don't forget swimming costumes to cool off in the Hatta Pools and hats, sun screen and sun glasses. Bring drinking water, water and more water! If you're planning to have a barbecue remember you'll need to bring wood along with you as well as the food. If you're bringing meat make sure you have a cooler to keep it fresh/frozen on your journey.
Bring buckets and spades (you'll be in sandy desert) and plenty of toys. For the cold desert nights bring extra socks, blankets and warm sleeping bags. Mosquito nets are a must especially with young children and a first aid kit is essential. Take a few light sources – torches, lamps, matches, head lights, flares, and lighters.

If you're looking for alternative accommodation there is the Hatta Forte Hotel. Even if you won't be spending the night here it is a good place to eat. Opposite the hotel is the Emirates Coop where you can buy both food supplies and fire wood.


Cultural Activities + Word Searches + Colouring Pages + Fun Travel Quizzes & More!

Best Time to Camp in UAE

October to April is perhaps the best time to make an excursion into the Hatta desert. Avoid the Eid period as the sites get rather crowded. The crowds also bring with them garbage so if you prefer you can travel further down the road between Hatta and Wadi Quafi, along the way are several good camping spots.
This areas is at a higher altitude that the surrounding cities so the climate is somewhat milder and you may encounter strong winds.
At certain times of year there is the danger of flash floods so keep informed and if you think there is any chance of floods occurring travel with another family in a separate vehicle so that in the event of floods you could aid each other.

Things to do in the UAE

Share you Hatta Travel Tips on Facebook!

Home

›
UAE

›
Hatta