Camping Packing List

Don't Forget Anything with our Camping Checklist!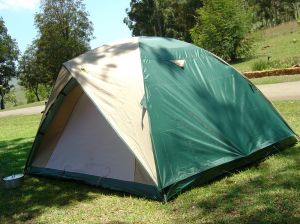 A roaring camp fire, the sound of crickets and birds, the starry skies at night and toasting marshmallows are images of a successful camping excursion. Don't forget anything with our detailed camping packing list!
What makes a camping trip a happy, memorable one?
Besides having the ones you love there and a beautiful spot to pitch a tent, being prepared can go a long way to making your trip a great one!
Here is a comprehensive list of items you might need on your next family camping trip!
Camping is great fun but if you forget a vital piece of equipment it can turn into a nightmare as you are often far from anywhere to buy it.
Also beware, campgrounds know this and often charge excessive amounts for the basics so try to bring what you can with you!
Make lists of what you intend to bring and categorize items (as done below). This will help make sure you don't forget anything – our worst fear for just about any trip!
Using weatherproof bags to pack your clothes and other items is always a good idea. Other things such as first aid items should be kept in weatherproof containers also.
This may go without saying and at the same time be near impossible for families, but try to pack only what you need. This entails a bit of forethought and planning.
Knowing how long the trip will be, what the weather will be like and other variables can help you determine what is necessary and what is not.
Get the kids involved! Young ones help you cross items off your list or lay out items to be packed. Older ones can be responsible for their own clothes and bedding. As they say, 'many hands make the load light'!
---
Camping Packing List -The Basics
The Basics


Tent
Sleeping Bags
Pillows
Ground Sheet (Tarp)
Newspaper, Matches or Lighter for the campfire
Firewood (most family campgrounds sell this on site)
Mini first aid kit (band-aids, disinfectant, pain medicine etc)
Bug Spray
Sun Screen
Flashlight
Pokers to roast hot-dogs & marshmallows on
Grill to cook on open fire with
Bucket, cloth, dish-soap to wash your dished in.
Garbage bag
Bathing suits
Warm clothes for at night (socks, sweatshirts, sweatpants)
Warm Pajamas
Hat for cooler nights

Food and drinks

Eskee or Cooler
Food- (read our suggestions here)





For Entertainment


Soccer Ball
Floats for the pool or lake
Shovel & Bucket
Glow sticks for the evenings
Lawn games (lawn bowling, badminton rackets, Frisbee etc)
Your dog-check for pet friendly campgrounds.
Bubbles
Bikes to tour the campgrounds with (You can rent them at some campsites)
Waterguns
Fly it Quiet activity pack

---
More Camping with Kids info!
Driving to the campground is part of the fun! You may have a long drive to get to the campground so plan some entertaining for on the road!

Use this time to get your sing along going, chat with your child or just enjoy the bonding experience! Camping is a great way to become closer to your child without the distractions on modern technology!
Our family camping trips have been some of our best family memories. Got a suggestion for our camping packing list? Send it to us on facebook!

More Family Camping Tips

Home

›
Camping

›
Packing List