The Best 10 Fujairah Holidays with Kids - 2018 Guide

Tour the UAE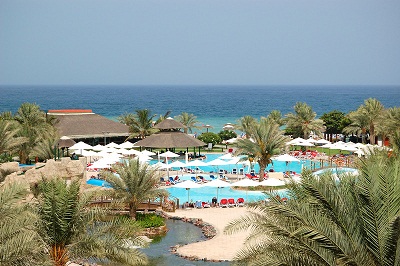 On the shores of the Gulf of Oman and surrounded by red mountains, Fujairah is a less touristed Emirate yet there is plenty to see and do here not only for adults but for families with kids as well.
Fujairah holidays with kids are so much fun! I have been to this lovely seaside town at least a dozen times!
My daughter and I used to drive down regularly to scuba dive in the beautiful clear waters!
It is a lovely getaway and great side trip if you are visiting other parts of the UAE! There are lovely restaurants and cafes and it has a nice small town feel to it!
Don't miss the pottery markets nearby where you can pick up some lovely souvenir. From the souks to the beaches you are sure to have a blast in this quaint part of the UAE!
Find our favorite hotels near the bottom of this page.
---
Cultural Activities + Word Searches + Colouring Pages + Fun Travel Quizzes & More!

5 Things to Do In Fujairah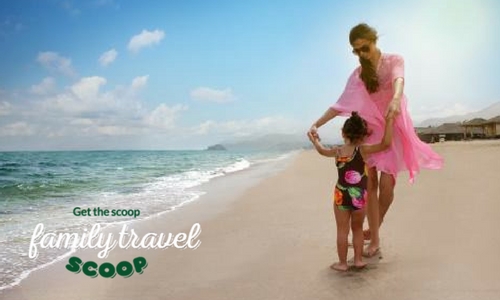 Fujairah Rotana Beach Resort and Spa Beach
Beaches -

Our favourite beach is at the Rotana Beach Resort and Spa!

Along the shore of the Gulf of Omar is Al Aqah Beach and not far off the coast

are

coral reefs and even a shipwreck. Many of the beachfront resorts have private stretches of beach and seaside pools. Apart from the beaches there

are

a range of water sports available including diving and fishing trips.  

You can take diving lessons with your kids and even snorkel among the coral reefs. Sandy Beach is another popular beach, part of which belongs to a hotel of the same name. Here you can find the Sandy Beach Diving Center and even swim out to Snoopy Island. Dibba Al-Fujairah Beach is on the border with the Emirate of Sharjah, here the water is crystal clear is home to rare marine life and coral reefs.



 Tourist Night Souq - 

This market takes place at night on the Fujairah Corniche, during Ramadan the market is open from 7:30pm to 2am and during Eid daily from 5pm to midnight. While you enjoy the hundreds of stalls, international cuisine and traditional arts and crafts kids can have camel, horse and donkey rides as well as

other entertainment

.  

There are a number of amusement park type rides and games for kids and adults including a roller coaster, Ferris wheel, merry-go-round and children's play area. Kids can also see fireworks and live performances. For another local market visit the

Masafi

Friday market a little out of the city center. It is open daily from 8am to 10pm.
Ain Al Madham Gardens -

At the foot of the Hajar Mountains there are natural mineral springs which fill two pools, one is for female bathers and the other for men. On the same site is an amphitheatre, nearby are a heritage village and the ruins of the Fujairah Fort. The 124 acre gardens are free of charge. 

Kids will enjoy the recreated traditional village, exploring the renovated fortress and the shows of traditional dancing and music. In the

gardens

there are expansive lawns where kids can run around and you can have a family picnic.
Bull Butting -

Not all parents will want to take their kids

here

but older kids will definitely find this attraction exciting. Imagine bull fighting, but the fighting is between the bulls, with no human intervention. This is a traditional sport where about 20 bulls are put in an enclosure and by butting and pushing each other a winner immerges. No blood is spilt and locals bring their kids along.  

Refreshments are sold and judges declare the winning bull. Find the venue by taking Route E89 and then a right turn onto E99 in the direction of Al-Rughailat Bridge. Before you reach the bridge you'll see the gathering where the event takes place on Fridays at around 5pm.
 Fun City -

This is part of a chain of kid's entertainment centers with branches in other Emirates and also in the Fujairah Central Mall. Here kids can play in the Party Zone, Thrill Zone and Fun Zone. 

There is bowling, educational games, arcade games, bumper cars, slides, swings and even a kid's hairdresser and movie theatre. The venue is indoors and

perfect

for escaping the sun. Open hours are from 10am to 10pm on weekdays and until midnight on weekends.
---
Things to do in the UAE

---
Where to Stay in Fujairah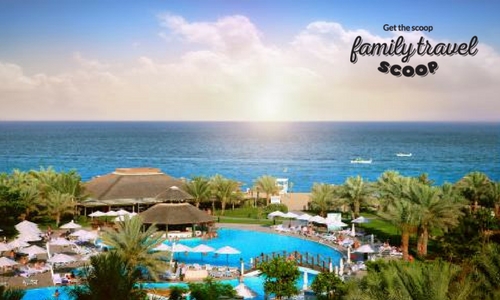 Fujairah Beach Resort and Spa
Le Meridien Al Aqah Beach Resort is a luxury family hotel. They have triple rooms and you can add a rollaway bed to the rooms.
They also offer interconnecting rooms.
There is a kids club for ages 4-16 with activities geared to different age groups. There is also a children's pool and the beach to play in!

Check Rates & Reviews
Siji Hotel Apartments are an option for those looking for Fujairah family hotels.
In a good location and with spacious rooms this is a good choice for families. Extra beds can be put in the rooms for a small charge. There is an indoor pool available as well. The buffet here comes highly recommended. Can sleep a family of 4

Check Rates & Reviews

JAL Hotel is a great option. I always stayed here as it is a lovely hotel with great restaurants. The Japanese food (our favorite!)is great!
The JAL has a fabulous beach with loads of activities for the kids to take part in as well! We used to arrive at night order room service and watch a movie before heading out for a dive in the morning!

---
Travel Planner

Home

›
UAE

›
Fujairah