Emirati Food Kids Will Love!

Children will love trying the Emirati food! There are so many delicious options to choose from. You can get almost any kind of food in the UAE from Italian to Spanish to Indian –the variety is huge. As it is muslim country, pork products are very rarely served.
You can also go for fine dining or fast-food as one of the greatest things to do in the UAE is eat!! Chefs from all over the world are practicing the culinary arts in the UAE and the food quality is very high In fact, most of the large malls have extensive food courts and many restaurants inside to choose from. Hotels have lots of delicious Emirati food too!
Shawarma, hummus and tabouleh are not technically Emirati food but they are extremely popular Arabic foods that you can find everywhere. These will be hits with the kids on your family trip!
Cultural Activities + Word Searches + Colouring Pages + Fun Travel Quizzes & More!

Yummy Food In UAE For Kids!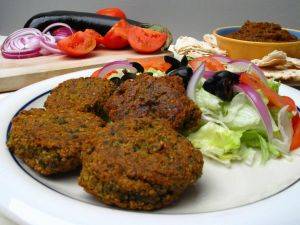 A traditional falafel sandwich is made with chickpea and herb balls, salad and yoghurt, inside light pita bread. They are delicious and children usually like these as the flavours are not strong and it is like a vegetarian burger in some ways.
Shawarma is a type of sandwich-made of shaved lamb, or chicken. The meat is spit fired and is absolutely delicious. Children will l love this sandwiches or wraps and they are available almost everywhere and are very economical Or get them for take away and have a picnic in one of the many parks. One of the tastiest food in UAE.
Tabouleh is a tasty salad made up chopped parsley, mint. bulgar, tomato and onion. It is flavored with lemon and olive oil.
Harees is a wheat porridge with meat, usually lamb in it. It doesn't look very appetizing but it is one of the traditional dishes and it actually delicious to eat!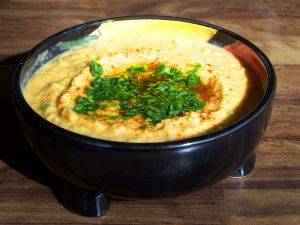 Hummus is a delicious dip made from mashed chick peas. Pita bread is usually served with it for dipping.
Kofta are very traditional as well. These are meat such as lamb or beef that is minced and then grilled on a skewer. Children are sure to love these as they are fun to hold and eat.
Manakish is a very popular bread snack, topped with zatar, a thyme herb mixture. You can get it in many flavours and they only cost about 10 dirham and make a tasty quick lunch. Visit any of the local bakeries to try these! Like an Arabic pizza children of all ages devour these!
Desserts include Luqeymat which is a ball made of pancake batter that is deep-fried then covered in sesame seed and topped with date syrup. Yummy! Kids of all ages will love this dessert!
Dates are a very traditional food in UAE. There are over 8 million date palm groves in UAE. They are sometimes eaten as a snack in the day.
No matter where you go you are sure to find something the kids will like whether it is international or Emirati food!
Want to learn more about UAE food facts for kids? Download the Fly it Quiet UAE Travel Guide for kids full of cultural activities and UAE country facts and games!

Things to do in the UAE

Home

›
UAE

›
Emirati Foods