Top 10 Dubai Family Hotels

2017 Best Family Hotels in Abu Dhabi, Dubai and Hatta!

Find the perfect Dubai family hotels here. We also have a selection of family hotels in Abu Dhabi, Al Ain, Fujairah, & Hatta to choose from.
The Burj Al Arab is one of the few 7 star hotel in the world. Most of us won't be able to stay here!
But don't worry there are plenty of excellent family resorts, holiday apartments and cheap Dubai family hotels to choose from.
The United Arab Emirates is a great spot to visit with the kids. There are lots of fun things to do!
Head into the desert for an overnight bedouin experience with the kids, see the world's tallest building in Dubai, relax on the beautiful beaches in Abu Dhabi or shop for souvenirs in one of the bustling souks!
Read more about things to do in:
Cultural Activities + Word Searches + Colouring Pages + Fun Travel Quizzes & More!

---
Cheap Dubai Family Hotels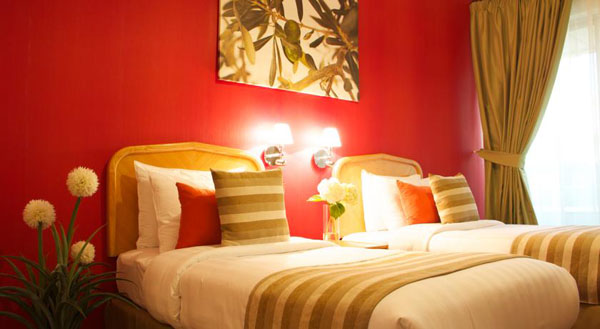 Oasis Court Hotel Apartments 
Are located 5 minutes walk from the Dubai creek and 10 minutes drive to the Gold Souk. This is one of the cheap Dubai family hotels. They offer holiday apartments with kitchens that can sleep 4. There is an outdoor pool. 
Check Rates & Reviews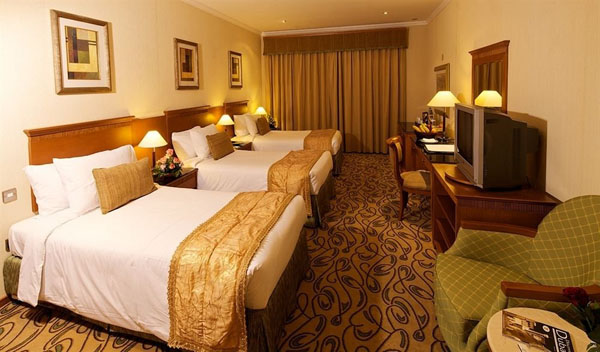 The Country Club Hotel Dubai
Offers budget family suites that can sleep 5 (with an extra bed $$).  They are located in central Bur Dubai next to Wafi City Mall.  There is a lovely rooftop pool and children's pool.

Check Rates & Reviews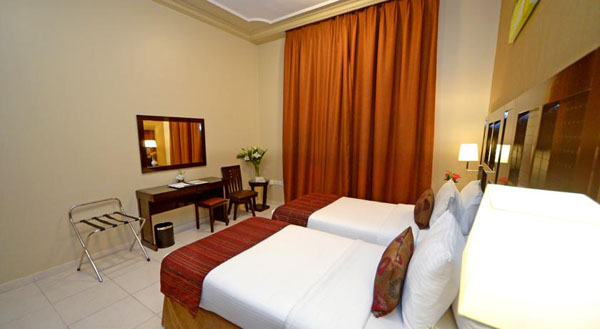 Emirates Stars Hotel Apartments Dubai
Offers inexpensive 2 bedroom holiday apartments that can sleep a family of 4. The hotel is located close to the airport and several malls. A free shuttle will bring you to the beach and city center.  Great for families traveling on a budget.  

Check Rates & Reviews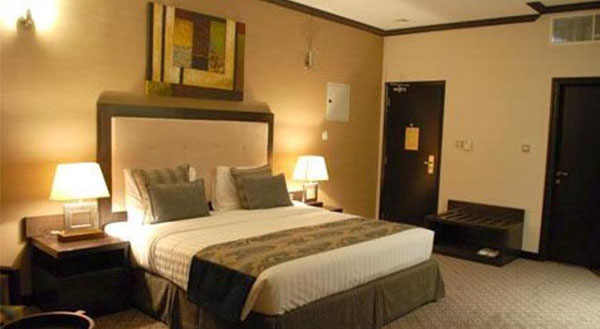 London Crown 2 Hotel Apartments
Is another option for those looking for cheap Dubai family hotels. They offer one bedroom apartments that can sleep 2 adults and 2 children. It is located near a mall. You can enjoy the swimming pool at the nearby sister property.  

Check Rates & Reviews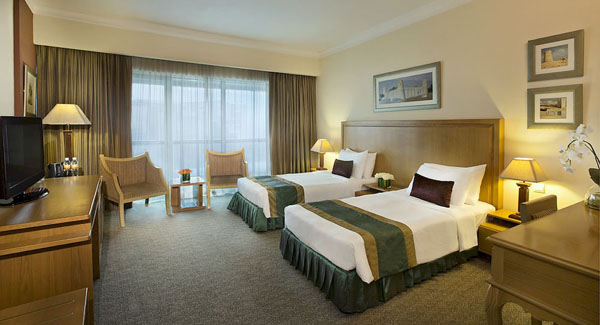 City Seasons Dubai
Is one of the best cheap Dubai family hotels. They offer family rooms that can sleep 5 or 6 or quad family suites for 2 adults and 2 kids. They are centrally located and have floor to ceiling windows with panoramic views! There is an outdoor pool to cool off in! 
Check Rates & Reviews
Affordable Dubai Family Hotels & Holiday Apartments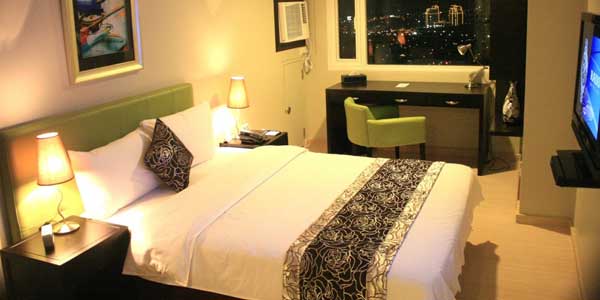 Galleria Residence
At the Hyatt Regency Dubai offers great value for families. Featuring a rooftop swimming pool, it is centrally located on the Deira Corniche. Fantastic views of the Creek and free on-site parking are available. Two bedroom apartments are available with excellent prices and options for smaller and larger rooms. These can sleep 2 adults and 2 children. Larger holiday apartments are available. 
Check Rates & Reviews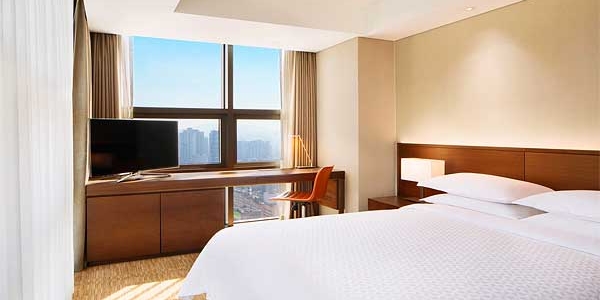 Four Point Residence by Sheraton
Is situated on the infamous Sheikh Zayed Road.  It is quick 3 minutes stroll to Emirates Towers Station. They provide a complimentary shuttle bus to Jumeirah Beach Park and Dubai Mall. Very family friendly apartments available. There are five restaurants available on site. There is also a roof top swimming pool. 

Check Rates & Reviews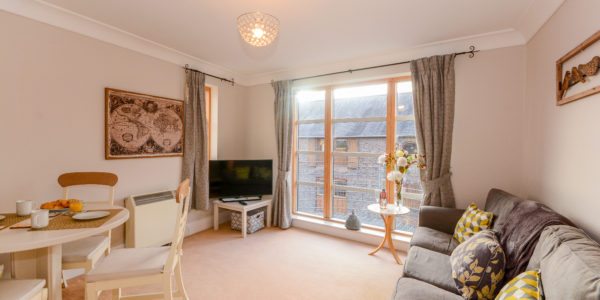 Flora Park Deluxe Apartments
Offer a great option for families with their two bedroom apartments that can sleep a family of 4 or 5. The hotel also has an outdoor pool. There are several food outlets on-site. Free airport shuttles are available to Dubai International Airport, and to Jumeirah Beach and Dubai Mall.  
Check Rates & Reviews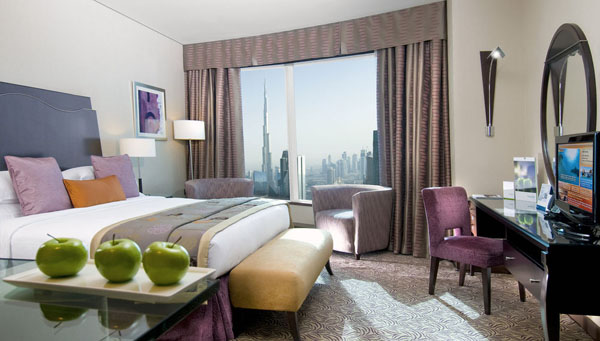 Rose Rayhaan by Rotana

Can accommodate families in one room (triple room) with a small charge for extra bed for second child. It is near the metro station, and a variety of restaurants. There is a jacuzzi, swimming pool and massage rooms, sauna and steam rooms. Dubai Mall, the biggest shopping center in the worldis a quick stroll from the hotel.
Check Rates & Reviews
Luxury Hotels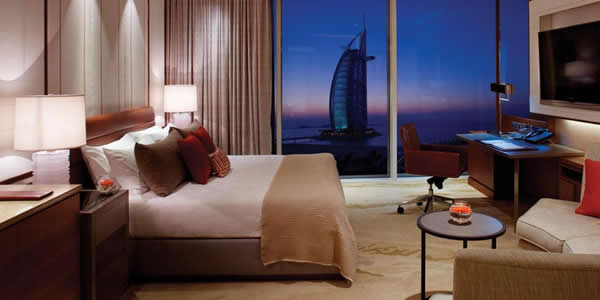 Jumeirah Beach Hotel
Is an excellent choice for families. The hotel allows up to two children under twelve to stay in the room with their parents. A 5-star Dubai hotel with all the luxury you can imagine! There is a private beach and features twenty restaurants. It also boasts 5 pools and a climbing wall. Every room has a stunning sea view. Wadi Water Park is located next door, and is free if you are staying in the hotel which could save you quite a bit out of pocket! There is also a daily kid's programme run at the hotel and lots and lots of fun activities. When staying at this Dubai family hotel you also have access to the Burj Al Arab and Madinet Jumeirah by buggy. This is a fantastic place for families! I have stayed here many times with my daughters and we ha such a great time. There are also Segways on site to ride around the complex, giant camel statues to have your photo with and life size chess games. We enjoyed grabbing some pasta at Carnevale or a pizza at the beach side cafe. 
Check Rates & Reviews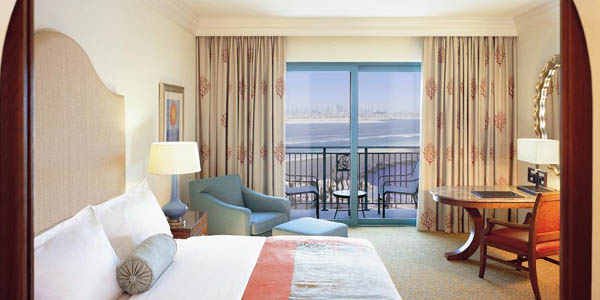 Atlantis The Palm Dubai
is another of my favorite places to stay with the kids in Dubai! It is like paradise here!- yes a bit pricey but I love it and highly recommend it as a lovely place to stay. The rooms are great and have amazing views. There is an aquarium in the hotel that the kids can spend hours looking at-it is a ceiling to floor glass front. You can also pay extra to go inside. You can buy packages that include entrance to Adventure World as well. The kid's club is amazing here and my daughters didn't want to come out- there are separate clubs for younger kids and teens!  
Check Rates & Reviews
Home

›
UAE

›
Dubai Hotels