12 Secret Travel Tips for Family Vacations
Travel Tips for Travel with Kids in 2017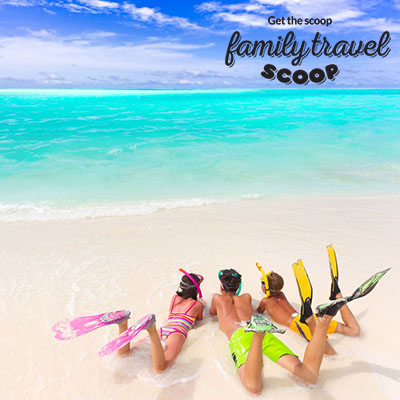 Traveling with young children has its own set of requirements-patience being a big one! From packing, to flights, to hotels you just need to tweak your usual travel style to plan that perfect vacation with kids. The memories will be priceless.
Traveling with the family can get quite expensive so check out our budget family vacation tips to make your travels more affordable.
If you are traveling with a baby we have plenty of tips to make your travels go a little smoother.

Traveling with toddlers is a whole other ballgame with patience and plenty of rest being required for the whole family.

Traveling with a teenager can bring lots of fun adventures as your teens learn about new cultures and try new activities. This can be a great maturing experience for your teenagers. The rewards will be huge-as you enjoy your family holidays together.

More travel tips:

Tips for Air Travel with Kids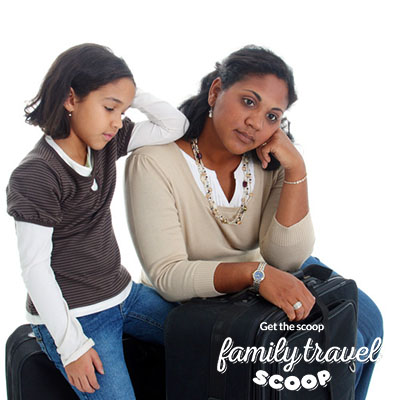 Don't forget to order the kids meals for your children. Most meals will come with some activities for the children to do or small toys. Order a Fly it Quiet activity pack for your child to do on the airplane

Bring lots of snacks for the plane. The food can be questionable on a lot of flights and on long haul flights it may show up when the kids are sleeping.
Bring some chewing gum or lollipops< to help if your kids get pain in their ears from the change in air pressure when landing.
Go to the dollar store and grab coloring books, art sets, small toys to keep the kids entertained. Brings books, magazines and homework to do on the plane.
If you have a hand held video game (PSP, Nintendo DS etc) these are perfect for the airport waits and plane rides. The Ipod Touch is a great travel companion as you can load it with games, music and travel apps such as subway maps and destination guides. It also can give you internet access to check emails. Be sure to check if you need a voltage converter or plug adapter for your destination.
A net book is also a handy travel companion. These lightweight laptops can be loaded with games for the kids, destination guides and are great for surfing the net in the middle of the night when everyone is up from jet lag! Most airports provide a free wifi connection and plugs for charging. Hotels often provide free wifi as well. Don't forget to pack a plug adapter if you are traveling internationally.
If you have a long haul trip then try and book an overnight flight. Children have an uncanny ability to sleep in those uncomfortable chairs. You on the other hand may not be so lucky trying to catch some rest but at least your kids will be sleeping quietly!
Be on potty patrol and make sure when the fasten seat belt signs are off that your kids are using the toilets so you don't have any bathroom emergencies when you can't leave your seats.
Make sure everyone has their seat belt fastened when in their seats in case of turbulence.

More Vacation with Kids Travel Tips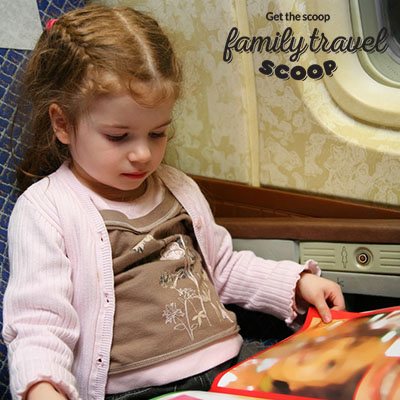 Pack light-you will be able to find laundry facilities at or near most hotels around the world. If your destination has great shopping then pack old clothes that you can donate or throw out and then buy some new clothes to replace them. (Don't forget you have all that extra baggage allowance when you travel with the kids for the treasures you pick up along the way!)
If you are going to a sun destination don't forget to pack-sun screen, floaties for the pool and water shoes. Most hotels will provide towels.
Pack a mini medical kit including
1) Children's Tylenol or fever medication
2) Band aids
3) Tums or stomach medicine
4) Cough Drops
5)Antiseptic to clean cuts with
6) Ear drops
7) Hand sanitizer

Don't forget to bring photocopies of your passports and keep them separately.
Make sure you buy medical travel insurance to cover the whole family. If you or your children need medical care it can be extremely expensive and some hospitals require payment arrangements before they will help you. Make sure you are covered.
Go to a medical travel clinic to get advice on vaccinations and preventative medicine for your specific destination.
If you are traveling during the school year make sure you get your children's homework in advance. A great idea is to have your child do a project or journal about their trip and present it to their classmates when they return. If your child requires a textbook for their homework-make photocopies of the required pages so you don't have to lug it with you or potentially lose it along the way.
Grab some disposal cameras or an old digital camera and let your kids be the photographers too. Your kids will love taking photos and you will end up with some great pictures
If you are visiting a museum print some pictures off the net of some of the famous pieces. Create a treasure hunt for the kids with the photos to keep them entertained
If you are going to a hot destination- book a hotel with a pool! A couple hours in the pool to cool off will do wonders for your kids sight seeing patience.
Don't have any rigid plans. Go with the flow-you are on vacation after all! Pick out the activities you want to do and wait until you are there to decide when to do them. Take jet lag into account-it can really put a wrench into your plans if your schedule is too tight. If you don't make it to everywhere you want to see then you can always go back!
Try and mix some sightseeing with relaxing activities. Sight see in the morning and spend the afternoon at the pool or vice versa.
Bring some stickers or pencils with your countries flag for your children to give out to the friends they meet along the way.
Have your children involved in the planning of the trip so they are ready and excited to experience a new country. Have your children learn a few words like hello, goodbye and thank you if your destination speaks a different language. The locals will definitely appreciate it.
Get your children familiar with the food of your next destination by having a themed night dinner or going out to a restaurant from that country. Let your kids practice eating with chopsticks if that is the custom of where you are traveling to.
Have your children save up their allowance so they can try their hands at bargaining in the markets for their own souvenirs
Look for volunteer opportunities for your whole family in your destination country. If you are traveling to a third world country, most of the local schools will gladly accept gently used clothes, shoes, sports equipment, toys and books that your children have outgrown or even better some craft supplies.
One of my favorite things to do is find a local fruit market and try out all the exotic fruits that are available around the world. If water is not safe too drink at your destination then only try the fruits that have thick skins you can peel.
If you are traveling to a destination that is known for travelers stomach ailments then get the whole family to eat a lot of probiotic yogurts in the weeks before the trip. And don't forget to pack the hand sanitizer and stomach medicines! Make sure you buy lots of bottled water for everyone to brush their teeth with.
More Travel Tips

Home

›
Travel with Kids