Best Things to do in Tokyo with Kids
2017 Guide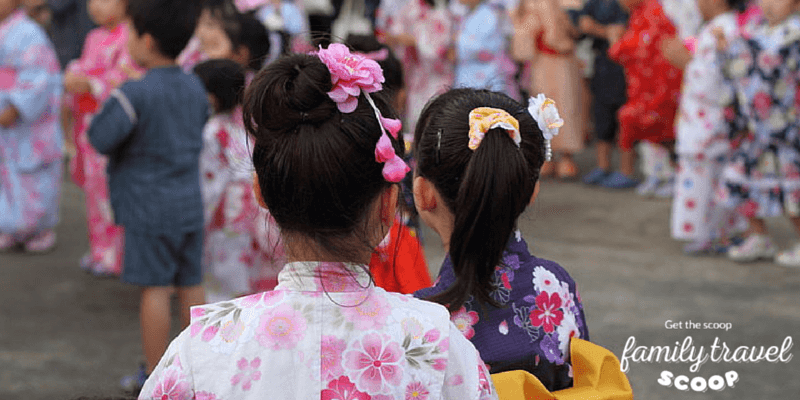 A visit to Tokyo with kids is full of fascinating and often quirky things to do from beaches to temples and lots more! Tokyo, Japan is an ultra-modern city mixed with remnants of the old.
The subway is an easy and economical way to get around Tokyo with kids. However, keep in mind if you are traveling to Tokyo with a baby or toddler the subway stations are not stroller friendly.  There are lots of stairs and elevators to navigate. A baby backpack carrier or lightweight umbrella stroller will be the best option.
Visit Get your Guide to get discounted tours and tickets!

Tokyo, Japan is a crowded and chaotic city. Be sure to plan some down time with the kids. Sightsee in the morning and relax for a bit in the afternoon.  Head to a local park and let the kids meet some new friends.
Download a Japan Kid's Travel Guide Now! Click Here!
---
25 Top Things To Do In Tokyo With Kids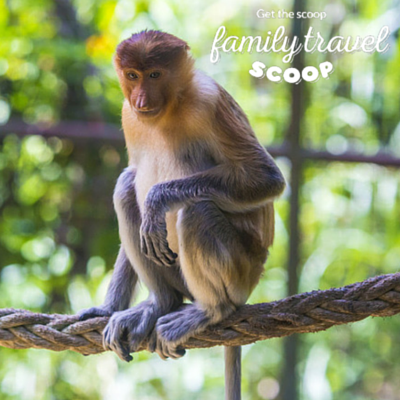 Monkey Park is located about one hour outside of Tokyo in the countryside by Mt Takao. The monkeys roam freely and are lots of fun to watch. There is also a wonderful garden with flowers and plants to stroll through. Take the chair lift or cable car up the mountain and go for a hike on one of the trails with the kids.
The National Museum of Science and Nature is one of the best Tokyo attractions to enjoy with the kids on a rainy day. Check out the dinosaur, animal and space exhibits. Be sure to visit Theater360 where you stand on a bridge in a sphere and watch a movie in 3D, this creates a floating sensation. Located in Ueno Park.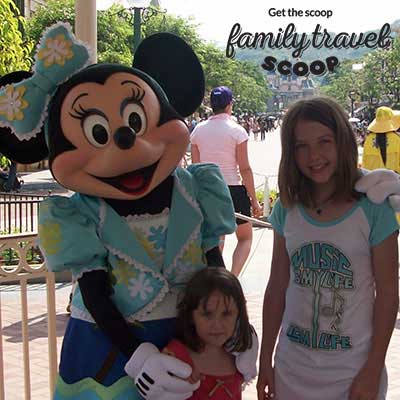 Don't miss out on a visit to Tokyo Disneyland with your family. The kids will have a blast on the rides including Space Mountain, Dumbo the flying elephant and Pirates of The Caribbean rides. Meet Mickey and Minnie Mouse and watch the parade! This resort is great for children below 12.
A visit to Tokyo Disneysea is a great option for families traveling with older kids and teenagers (although there is a great children's section for the younger ones). This nautical themed resort features gondola rides, 3D movies, roller coasters and the 20,000 leagues under the sea ride. It's also fun for the parents! Get your tickets here at a discount!

One of the best things to do in Tokyo with kids is to visit Ghibli Museum. This is a wonderful imaginative place where your children can learn about the process of animation.

They will love playing on the big fluffy cat bus, seeing the robot soldier on the garden roof, and watching the short animation films in the theater. Tickets must be purchased in advance and are for a specific date and time.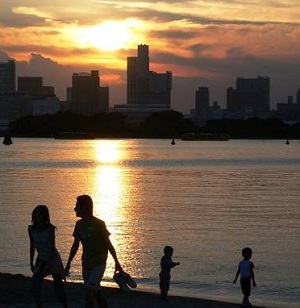 Spend the day at Tokyo beach. Yes there is a beach in the middle of all these buildings. It feels like quite an escape after a few days of being mesmerized by the sights and sounds of Tokyo city!
One of the best free Tokyo attractions for kids is The Tokyo Metropolitan Children's Hall. This 6 story building is filled with fun things to do such as arts and crafts including origami, indoor playgrounds, theaters and more. Don't miss the rooftop playground or the music floor where the kids can try out different instruments. This is a great spot for kids under 10.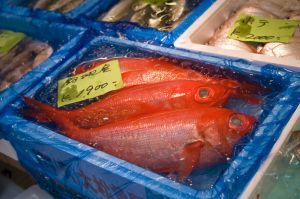 Tokyo Sea Life Aquarium is another one of the fun things to do in Tokyo with kids. Your toddlers and small children will love the colorful fish, sharks, sea horses and penguins. 

This Tokyo attraction is located in

Kasai Rinkai Park

which has a beach and Ferris wheel.
Your kids will love Kidzania. This is a mini city just for kids, complete with a pizza shop, tv station, bank and hospital. Your children will get to try different jobs such as reading the news, making pizza, or navigate an airplane. 

After they earn their pay in play money they can open a bank account and receive

their

own card that they can use to purchase Kidzania products. This is open to kids age 3-15 and a parent must remain with them. 

There are various time slots. This

Tokyo attraction

caters mainly to Japanese children, however most activities can be done with no knowledge of Japanese.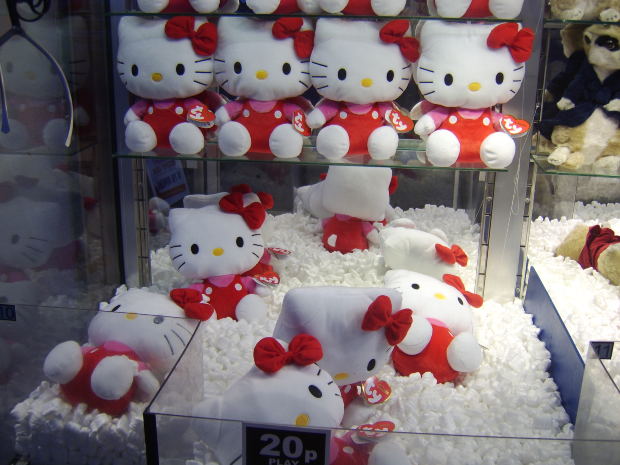 Head to Namja Town for lunch. Your children will love the delicious gyoza (dumplings) and a visit to Ice Cream City where you can try interesting ice cream flavors from around the world. Curry, sushi, or garlic flavored ice cream anyone? 

Don't worry there are also many fruit, chocolate or green tea flavored ice cream as well. 

This is an indoor amusement park with some ghostly themed rides for the kids. One of the

unique Tokyo attractions for kids.

Located in Sunshine Mall.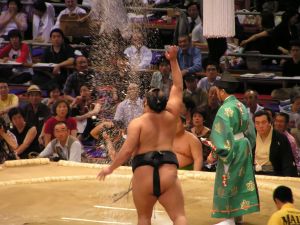 If the timing is right you can go see a Sumo Match with the kids. If there is a tournament going on they last all day so you might just want to head there in the afternoon to see the final matches of the day. Kids are welcome.
Stop by the kite museum and check out the colorful display of this traditional Japanese art form. Your children will enjoy seeing the various designs and you can bring one home from the souvenir shop!
Head to one of the fashion capitals of the world, Harajuku with your children, and check out the interesting street fashion and various costumes worn by the young people who gather on Sundays. Your teenagers will love this place. There are many street entertainers and great shopping.
Tokyo Dome is another one of the fun things to do in Tokyo with kids. Ride the roller coaster through the center less Ferris wheel, play virtual sports, and watch the synchronized lights and water show. There are also several restaurants, a 4D ride and bowling here.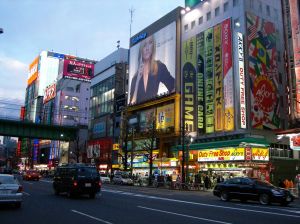 Teenagers and children will love Akihabara where you can get every gadget under the sun. This area is chock full of electronics stores offering the latest and greatest in technology. There is also loads of toy stores offering anime characters and other figurines.
The kids will find plenty of interesting artifacts at the Tokyo National Museum. See beautiful Kabuki costumes, colorful paintings and Japanese sculptures and pottery.
One of the best things to do in Tokyo with kids is to go to the Fukagawa Edo Museum where your family can experience a 19th-century Japanese town. The town is complete with homes, fish market, fire tower, and vegetable stores. The kids will get a kick out of the sound effects and watching the town transform from morning to night, as well as through the various seasons.
Another fun thing to do in Tokyo with kids is to head to Tokyo Tower. Your family can ride the escalators to the observation deck to see great views or if you are feeling energetic your can climb the 600 stairs.
---
Japan Planning Guide

---
Home

›
Japan

›
Tokyo
Have a great suggestion in Tokyo -tell us on Facebook and don't forget to like us! Thank you!