20 Best Things To Do In Phuket With Kids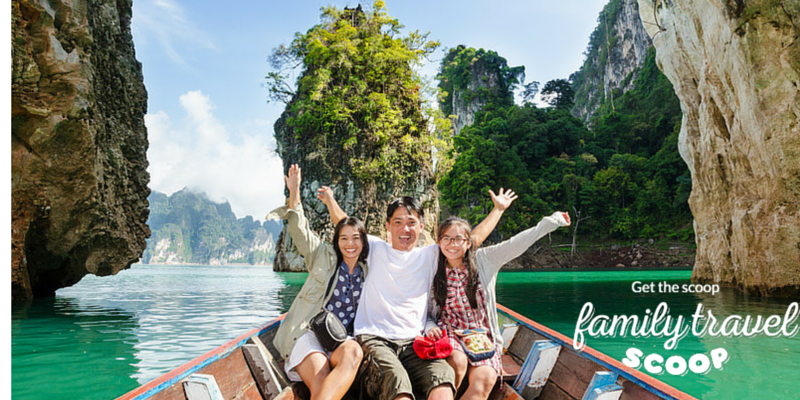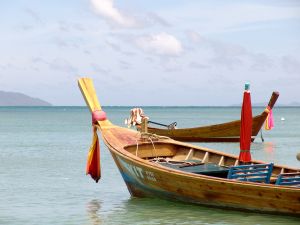 There are lots of interesting things to do in Phuket with kids!
Choose from ATV rides, mini golf and a visit to the aquarium. Babies and toddlers will love playing in the sand at all the beautiful beaches.
Teenagers will have a blast learning to cook delicious Thai food.
The beaches are some of the prettiest in the world, combine that with an interesting culture, great weather and lots of shopping for a fun family trip!
We love visiting Thailand- the people are so friendly and there is such a relaxed vibe!
Check out the
Don't forget to buy your Fly It Quiet Travel Ebook- keep your kids engaged, entertained and learning on their trip!

---

Amazing Thai Attractions for Kids
Kids may get to feed these gentle beasts or go for a dip with them in the river. My kids really had a laugh doing this!

Snuba is an excellent way to explore the diverse marine life in Phuket. It is also an excellent introduction to diving. Kids 8 and older can try this fun Phuket activity.
You breathe through a SNUBA air line which allows a maximum depth of 7 meters. Older kids and teenagers will love this fun Phuket activity.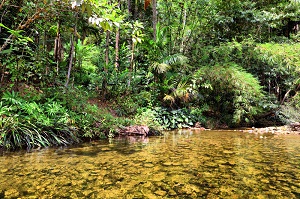 Explore the other side of Phuket with River Rovers. Your family can take a tour through the river ways and see the 'real' Phuket. Your toddlers and children will enjoy seeing life on the river, a fish farm and feeding the monkeys! One of the most interesting things to do in Phuket with kids.
Take a cooking class with the kids. Learn how to make some world renowned Thai dishes. Your children and teenagers will have fun with these hands-on lessons and then you get to eat your delicious (hopefully) meal that you've cooked.
For an interesting culture experience head to Wat Chalong with the kids. There are several beautiful temples here that you can explore. Remember to cover your shoulders and legs. Also don't miss out on seeing the Big Buddha. This beautiful stone statue is 45 meters high!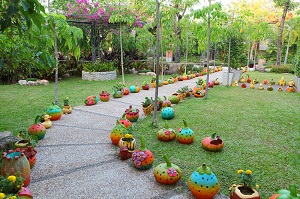 Head to Dino Park with the family for a round of mini golf. This dinosaur themed park will be a hit with the kids. There are some challenging holes on the course to keep Dad entertained as well. This is one of the best things to do in Phuket in the evenings with the kids.
Phuket Fantasea is another of the fun things to do in Phuket with the kids in the evening. This cultural show features dancing elephants, magic, Thai dancing and trapeze artists. There are lots of exhibits to see and the kids can feed the fish and elephants. There is an optional dinner buffet as well.
Head to one of the many spas with your girls for some pampering. Manicures and pedicures are very cheap! You can also get the kids hair braided or have a facial. Teenagers will love this pampering experience!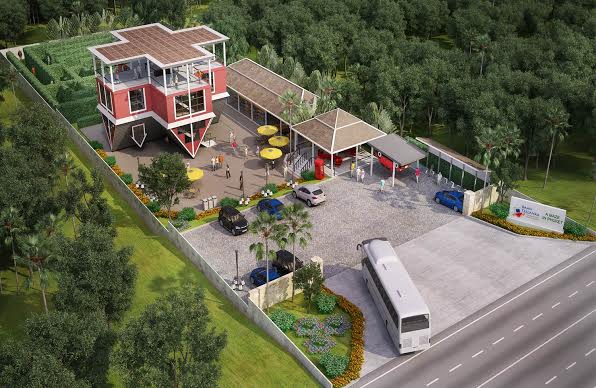 Head to the Baan Teelanka – The upside down house or the A-Maze-in-Phuket – Garden hedge maze for a fun day out!  Head to the upside down house to experience a heap of fun by walking on the ceiling and experiencing all sorts of topsy turvy entertainment! Follow up with the garden maze which is a cool 950 sq meters of fun! Kids will love trying to find there way out of this maze designed by acclaimed UK designer Adrian Fisher.
There is a cafe on site as well so you can make a morning or afternoon out of it.

---
---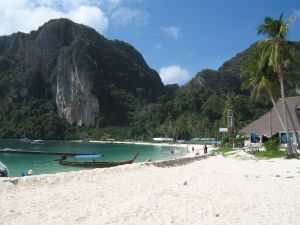 Head to one of the beautiful beaches for the day. Your toddlers will have fun splashing in the water, playing in the sand and collecting sea shells.
The Phuket Aquarium is another of the interesting things to do in Phuket with children, toddlers and babies. There is hands on tanks where your kids can touch some of the marine life. There are lots of tanks filled with colorful tropical fish as well as a 10 meter underwater glass tunnel. Your kids will love the baby turtles!
Simba Sea Trips offers family friendly tours to explore the beautiful islands. Your kids will love snorkeling and feeding the fish. They also will enjoy a visit to monkey island! Children's life jackets and snorkeling gear provided.
The Phuket Zoo gets mixed reviews. The animals do appear well fed and the cages are clean. Some of the cages are quite small though. They have a nice selection of animals. Toddlers and younger children may enjoy this Phuket attraction.
Take an ATV Tour with the children. You can explore the countryside on ATV. Drivers must be at least 16. Your teenagers will love this adventurous Phuket activity.
Explore the local markets with your family. The kids can practice their negotiating skills with the vendors as they shop for some souvenirs to bring home. You can pick up some cute sun-dresses for your girls, surf wear for the boys, sunglasses, jewelery, purses and more! The night weekend market in Phuket town has some of the best deals!
Take a tuk tuk ride with the kids. They will have a blast exploring Phuket on this fun mode of transportation. Be sure to negotiate your price before you set off.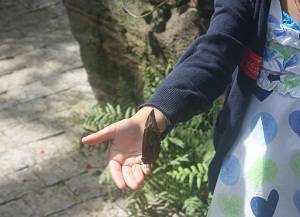 Plan to visit Phuket Butterfly Gardens and walk among the stunning plants, flowers and over five thousand butterflies. Also learn all about the creepy crawlies at the insect exhibit.
Visit the ponds to see the shell-less turtles. This one of the most interesting things to do in Phuket with toddlers and younger kids!
Head to Splash Jungle Water Park for the day to cool off. The kids will love the wave pool, slides and lazy river. There is also a water playground for the younger children.
The Gibbon Rehabilitation Centre is a great place for the kids to learn about these interesting creatures. You can watch them playing from the viewing platform.
Don't miss out on tasting the delicious Thailand food when you travel to Phuket. Pad thai, spring rolls, curry are some of the highlights! Head to a fruit market to sample some delicious exotic fruits like mangosteen and dragon fruit.
There is 10 pin bowling at Junceylon Shopping Center as well as shopping and spa services. There is a food court, grocery store and restaurants. There is also a cinema.
.

if you are looking for a reliable taxi driver who speaks English we reccomend AOY tel 89=4741-87. We used her and her sister on the whole trip=she is reasonable priced, very helpful and speaks English well! Just ring her and she will collect you and take you anywhere

---
Thai Planning Guide

---
Home

›
Thailand

›
Phuket