Best Things To Do In Hanoi with Kids

Plan an amazing holiday in Vietnam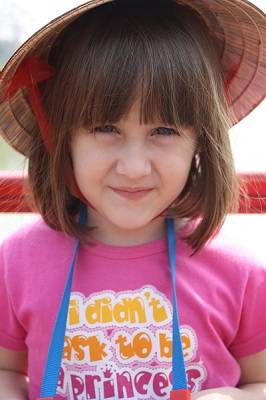 We had a fabulous holiday in Vietnam a few years ago! Our first stop was Hanoi!

Hanoi is a crowded, noisy city. It has the craziest traffic I have ever seen so be careful crossing the roads. There are several beautiful parks that you can enjoy with your family if you need to escape the chaos!
Check out the slide show of Hanoi from our last family trip!
---
Cultural Activities + China Country Facts + Country Games + Coloring + Fun Quizzes and more for kids 4-13!
---
Hanoi Attractions For Kids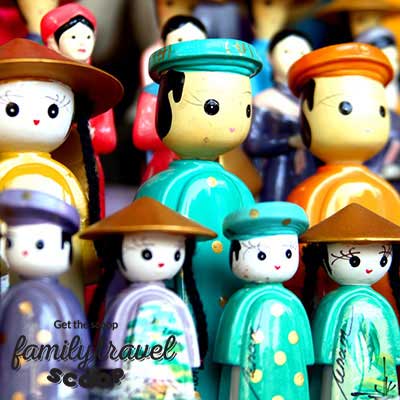 One of the traditional things to do in Hanoi with kids is to see the Water Puppet Show. These brightly colored puppets are controlled by sticks hidden in the water by the puppeteers. The Vietnamese folk tales are reenacted to music.
Hoan Kiem Lake (Lake of the Restored Sword) is a gorgeous lake near the Old Quarter in Hanoi. There are lots of grassy areas around the lake for the kids to burn off their energy. You can take a walk over the beautiful red bridge and visit the temple. If you head here early in the morning with your family you can see the locals exercising and practicing tai chi.
There is a Night Market in the Old Quarter that has lots of bargains. You will find souvenirs, jewelry, knock offs, clothes and more here. Watch out for the trick calculators that one vendor tried to use on me. They do some interesting math, in the vendors favor of course. Also, be sure what you purchased and what ends up in your bag are the same thing check the size of the actual item you are buying. Most vendors are of course, honest, but there will always be a few that try to trick you. The kids will have fun bargaining for trinkets and souvenirs to bring home. My teenagers adored this place! It is a memorable thing to do in Hanoi!
Hanoi Kids is a student-led organization. They provide free tour guides that will accompany you to the sights. The students get the chance to practice their English and learn about other cultures and you get the inside scoop on Hanoi. As they don't accept payment you may want to bring a gift from your country for your guide. I love this idea and we still keep in touch with our guide!
Go for a Cyclo Ride with the kids through the crazy streets of Hanoi. This is one of the thrilling things to do in Hanoi with children. Be sure to negotiate your price before you set off. Take in the sights, smells and sounds of this very busy city!
If you plan to visit the Ho Chi Minh Mausoleum with your kids, keep in mind that you and your kids must remain silent while viewing his body. You must also dress conservatively with your shoulders and legs covered. The Mausoleum is only open in the early morning for a couple of hours. Also on the grounds is a one pillar pagoda which is a nice place to see. There are gardens for your family to explore.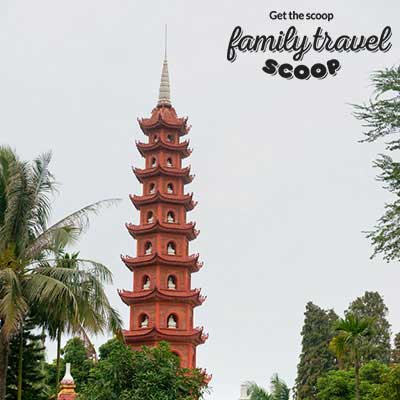 Take a stroll through the streets of the Old Quarter with the kids. The traffic here is insane! Cars, trucks, loads of motorcycles, bicycles, cyclos and people all on the street. Hold your kids hands all the time when you are walking. If you are traveling to Hanoi with a baby or toddler you may want to skip the stroller and use a backpack carrier instead. There are lots of restaurants, hotels, markets and stores to explore. The fruit markets have some tasty exotic fruits.
Stop for ice cream at one of the shops. Vietnamese ice cream is delicious with interesting fruit flavors. Or try one of the delicious French bakeries for a sweet treat with the kids.
If you have toddlers or small children then head to Lenin Park for a couple hours. There is lots of shade here and some climbing structures and playground equipment.
If you are visiting Hanoi with kids you will want to escape the chaos for a couple of days and travel to Halong Bay . Although it is a 3.5 hour drive away it is well worth it. Here you can board a junk and witness the stunning beauty of the Karst mountains that dot the bay. There will be lots of amazing things to do with the kids such as explore caves, spot monkeys, do some squid fishing and practice tai chi. I love Halong Bay- it is so lovely and peaceful!
A visit to the Museum of Ethnology is another one of the interesting things to do in Hanoi with kids. The museum showcases the culture of the many different minority tribes of Vietnam. The kids will have a good time playing the games, watching the water puppets and climbing up the ladders to check out the various homes displayed on the grounds of the museum. This is one of the best things to do in Hanoi with kids.
Take a Vietnamese cooking class with your kids and learn to make some delicious Vietnamese dishes. You start with a visit to a local market, then learn to cook and enjoy your feast. This is a great experience for the kids and a skill that will last.
Another pleasant thing to do in Hanoi with the kids is to head to West Lake where you can rent the pedal boats and explore the lake. There is a beautiful Pagoda here and several temples as well.
Hanoi Ho Tay Lake Water Park is located near West Lake. It is a great Hanoi attraction for kids. There is a lazy river, slides, a kid's pool and a wave pool. There are great views of the rice fields from the top of the slides!
Don't miss sampling the delicious Vietnamese cuisine with your kids. Check out the fresh pineapple, mangosteen and custard apple.
Read more about Vietnam here at the tourist board.
Discover more Holidays for Kids in Asia.
All about Vietnam with kids:
---
Kid's Travel Guide

Children learn all about the culture of Vietnam with these downloadable travel guides!
Home

›
Vietnam

›
Hanoi Attractions
---