FREE printable luggage tags for the kids when you sign up for our newsletter! Plus we share our best travel tips!
✕
The Best Tips for Travel with Babies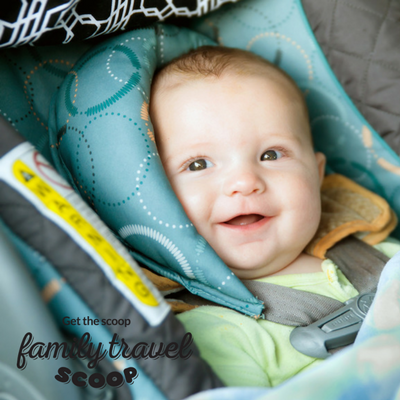 Traveling with babies presents unique challenges but don't let that stop you from going on a family vacation! I traveled with both my girls when they were two months old. Some of our best memories are traveling with our babes and I'm sure yours will be too!
Just so you know, most airlines do not have a minimum age required for flying so as soon as you have passports and feel ready you can start planning!
As long as your baby is healthy you should have no problem traveling. Most people love babies so don't worry about bringing baby along-they will get lots of love and attention from everyone along the way. And if you are really worried you can do what one parent we know did and prepare cute kits with earplugs, a candy and a thank you note and pass them out before hand! LOL!
---
Tips For Air Travel With Infants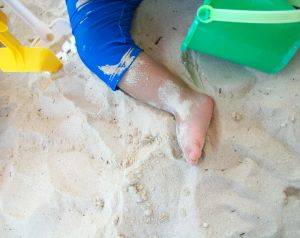 Most countries require you to have a separate passport for every child including infants. Check what your own country requires for documentation. 
Make sure you have enough supplies (formula, food, diapers, wipes, changes of clothes) to last if your flights are delayed.



Changes in air pressure can hurt your babies ears so make sure you have a soother or bottle handy during take off and landings.
Ask at check-in if the flight is full. The airline staff will often block off the seat beside you if there is extra room.
Check directly with the airline if they offer bassinets or cots for babies. 
Arrive early for flights and allow enough time between flights to change planes. 
You are still allowed to bring a reasonable amount of milk, baby formula, pumped breast milk or juice for your baby on the flight. Gel packs are not allowed to keep items cold so pack a small bag of frozen vegetables to keep them cold. If you baby drinks formula then pack some powder formula as a back up to mix with bottled water.
Don't forget to pack some toys and books to keep baby entertained.
Umbrella strollers are great for travel-light weight and easy to fold up. Most airlines will check them at the plane door.
Take a trip to the doctor before you travel to make sure your baby is up to date on all vaccinations and any preventive medicine that is necessary.
More Tips for your Vacation with Baby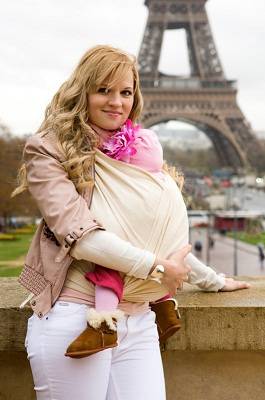 Check with the hotel to see if they have cribs available-inspect it for safety before using. Or bring a collapsible playpen for your baby to sleep in. 
Protect your baby from the sun. Sit in the shade, keep a sun hat on and invest in some UV swimwear. 
Pack lots of wipes and antibacterial gel to keep your babies hands clean at all times.
Baby supplies could be expensive or non-existent in your destination so bring supplies with you. 
Sidewalks may not be suitable for strollers at your destination so consider a child backpack for transporting your baby.
Bring your car seat with your if you plan to travel by taxi or rental car as they are not commonly available in some countries. Read more here. 
Travel with baby Jet Set Babies can arrange for you to have formula, diapers and food delivered to destinations around the world. They can also arrange baby equipment rentals for your family vacation. Family Travel Scoop readers can receive a 10% discount by using the following code when ordering.

Code: familytravelscoop

More Family Travel  Articles

Home

›
Travel with kids

›
Traveling with Babies