Baby Travel Accessories

Baby Travel Products That Rock!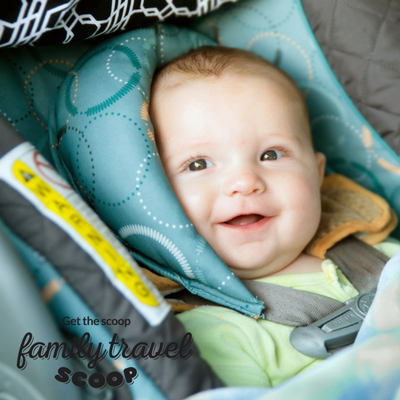 We have all the best baby travel accessories here! Traveling with a baby can be a daunting task especially to couples who don't travel often.
You don't want to find yourself in an uncomfortable situation where you can't keep your baby from crying while traveling.
Hence, it is important that you travel with the baby essentials!
Although we are confronted with many options to choose from, I am happy to share with you 8 baby products you can't travel without.
Top Eight Baby Travel Accessories
Best Baby Travel Stroller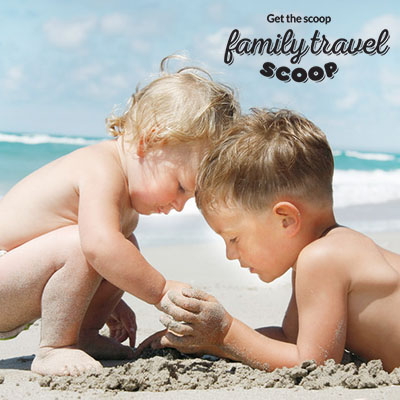 Before anything else, you should invest in a durable baby stroller.
I recommend the Bumbleride Indie Stroller which you can easily purchase in most baby stores or on Amazon. Even though it comes with a hefty price tag, it is the best running stroller you can ever find in the market right now.
It is a simplified, all-terrain jogging stroller designed for the active family who wants a mix of both versatility and intuitive operation.
Furthermore, it comes in a variety of colors such as Green Papyrus, Aquamarine, Cayenne Red, Jet Black, Grey, Blue, and Pink.
Moms are in love with this stroller because it is unsurprisingly equipped with amazing features. It is very useful in urban scenarios due to its compact size and easy maneuverability.
It also comes with a large sun canopy in order to protect your baby from harmful UV rays.
Another reason why this is one of the most highly-reviewed baby products is its oversized cargo basket where you can put your baby's essentials.
What makes this a baby travel essential is due to the fact that the Bumbleride Indie Stroller is great on sidewalks and even off-road. It is highly recommended for families who love to travel.
Best Baby Travel Carrier
If you are traveling with an infant, then you should consider a baby carrier the next time you are traveling. Check out the Ergobaby Four Position 360 Baby Carrier.

It is lightweight and breathable while allowing you to maintain comfort. It is perfect for active parents who love the great outdoors due to its curved shoulder straps which make it ideal for back-carrying taller and bigger babies.
If you're looking for a certified bestseller, then this baby carrier is right for you..
Baby Travel Car Seat
The next thing you should consider buying is a comfortable and secure baby car seat. Why is this important? Aside from the fact that state and federal laws require the use of a baby car seat when you are with a baby while driving a car, your baby will thank you for the comfort and security his or her car seat provides.
Take a look at The Peg Perego Primo Viaggio. It is considered to be car seat jewel nbecause of its remarkable features.
This is a travel essential for the fact that this baby car seat is designed to reduce impact forces on your child's head and neck in the unfortunate event of a side collision.
It comes in vibrant colors of Ardesia, Luna, Eclipse, Avana, Chocolate, and Denim. The Peg Perego Primo Viaggio is praised for its style and functionality.

Baby Travel Cots
You shouldn't miss out the Regalo My Cot Portable Bed which is an Amazon best seller.
Its base is made from a combination of steel and plastic making it highly durable while its cot is made only with the best materials to provide outstanding comfort.
Furthermore, its fitted sheets are washable. It is great for camping, traveling, and other outdoor activities because of its "Fold and Go" feature.
More Family Travel Articles
Best Baby Bottles for Travel
Another baby travel essential is the Joovy Boob baby bottle. You should never forget to bring your baby's feeding bottles to avoid hungry and crying babies!
This baby bottle allows easy and convenient feeding while traveling. It is a highly recommended baby travel essential because it's leak-proof, easy to clean, and easy to use

Baby Travel Chair
Now if you love to try out new food while traveling, it is imperative that you bring along an Inglesina Fast Table Chair.
The Table Chair will greatly help you if you dine at restaurants a lot. It boasts a fold-flat closing system for easy transportation and no-hassle use. Also, it provides exceptional comfort for your baby.
Moms love this baby travel essential because of it comes with a travel-friendly carrying bag where you can put in almost anything.
Baby Travel Bath Sling
Another baby travel essential that you should always bring in case you are traveling with an infant is the Summer Infant Bath Sling with Warming Wings.
It is great for infants aging from a few weeks to six months. Couples who travel a lot will surely love this baby travel essential because it can be used in large sink or tub.
With the Summer Infant Bath Sling with Warming Wings, you can conveniently give your baby a bath anytime.
Giving your precious baby a bath has never been this easy. One of the coolest baby travel accessories around!
More Baby Travel Accessories
There you have it. I have shared with you eight baby travel accessories you can't travel without. Investing in these baby products is something that you should definitely consider.
I can assure you that it will make traveling a lot more enjoyable and hassle-free. Make sure that you bring these 8 baby travel essentials the next time you're traveling to Europe, Asia, or anywhere your heart desires.
Now, your entire family can enjoy the trip including your bouncy baby.
Got any tips to share about the best baby travel accessories? Share on our Facebook page!
Home

›
Getting organized for Travel

›
Baby Trave Accessories