15 Ways To Plan Cheap All Inclusive Family Vacations

Ok so you are on the hunt for cheap all inclusive family vacations. Me too! I love a great travel bargain and I figure the more money I save on each trip then the more family travel we can do. I am going to share with you the things I do to cut costs and get cheap family vacation packages - and I hope it helps you have a more affordable trip with your family:).

Finding a great deal on cheap all inclusive family vacations can save you a lot of money. The package usually includes flight, hotels, meals and entertainment. The family friendly resorts are commonly located on the beach with at least one pool. They include your meals- most often buffet style- for breakfast, lunch, dinner and snacks.

A lot of the properties also have a la carte restaurants where you can order off a menu for a few of your dinners. Most family all-inclusive resorts offer a kid's club with supervised activities. There is organized activities through out the day such as beach volleyball, trivia contests etc. Non-motorized water sports are also generally included as well.

With these cheap all inclusive family vacations you never have to worry about spending money on food, drinks and entertainment. Especially great when you travel with teenagers and their bottomless pits .....stomachs! You have the luxury of unlimited food, drinks (including some well deserved strawberry daiquiris for Mom) and entertainment at most of these places.

More Family Travel Articles
More Cheap All Inclusive Family Vacations -Tips and Info!

1) If you are trying to book cheap all inclusive family vacations then consider 3 or 3.5 star resorts. Check out these hotels! These are usually older properties but they will still offer a variety of activities for your family. Although these properties are generally a bit tired looking, and the food can be a bit bland, they can still provide your family with a wonderful vacation.

2)Start your research early by joining the email list for the tour operators servicing your area. A favorite email list of mine is travelzoo (they have different versions depending what country your live in) They will email you a list each week of the best deals for hotels, flights, cheap all inclusive family vacations and more travel discounts. Some of the early booking bonuses can give you great savings. The tour companies want to secure your business early so they often offer cheap family vacation packages.

3)Keep an eye out for kids stay free packages. You can save a bundle with these or you may be able to stay at a nicer property. With these deals you only pay the airfare portion of the package for the kids. This is a great way find cheap family all inclusive vacations.

4)Research multiple tour operators as you may find a better deal or better perks for the same budget all inclusive family property. Don't be afraid to try and negotiate a better price especially if you see a lower price for the same hotel with another company. Sometimes they will knock a few extra dollars off the price for each traveler.

5)Last minute deals are also a great way to save money. Start monitoring the prices a couple months before you plan to travel. Check the rates for a few different cheap family vacation packages. Research to see what the prices are like for a specific package if you were to book one month, 2 weeks, 1 week or 3 days out to gage when the best time to book is. If you are set on staying at a particular spot then don't wait too long to book. The resort may sell out or the sale may end and the prices go up. There is no magic formula unfortunately, but generally 2 or 3 weeks prior to your travel date is when the prices will be reduced the most.

6) Try to travel in the shoulder season if you are comfortable with taking your children out of school. Ask the teacher for assignments to bring with you and minimize the missed school days by booking the trip when your kids have a couple days off for teacher development. The high season for the Caribbean and Mexico is December to March with Christmas and March Break being the most expensive time. If you can travel in October, November or April you may be able to get a significantly cheaper deal. Or book a summer trip when the kids are out of school.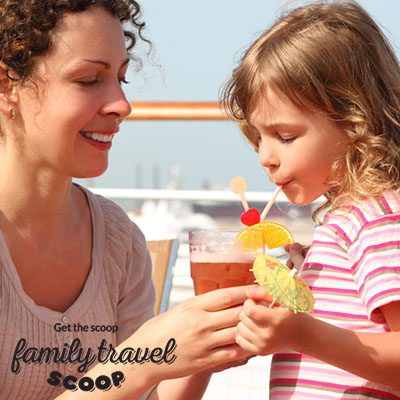 7)Another consideration is to depart on a weekday. Package deals generally leave on the weekends but sometimes offer a weekday departure for a small savings. For example depart and return on a Tuesday rather than on a Saturday or Sunday.

8)Choose a cheap destination

Dominican Republic is a great option for families to visit on a budget. There are many tour operators offering low cost packages to this family friendly beach destination. The north coast (Puerto Plata) is usually cheaper for resorts and local tours. Cuba is another option for cheap family all inclusive vacations destinations. This island offers some of the prettiest beaches in the Caribbean. There are lots of low cost packages available from Canada and the UK. The food is usually bland and low quality so plan to eat out often if you are staying at less than a 5 star resort.

Jamaica is a bit more expensive than these other two but still cheaper than most of the other Caribbean islands. Negril, Ocho Rios and Montego Bay all offer cheap all inclusive family vacations.

Mexico is another excellent place to find cheap family vacation packages. Generally Cancun is the cheapest resort area to stay in Mexico with lots of budget family friendly resorts.

9)If there are a la carte restaurants make sure you book those early and take advantage of all that are offered. If you have a bad meal at one you can always head to the buffets. Enjoy a meal or two outside the resort and sample the local cuisine. Wait until you tire of the buffets (and believe me you will!) and then head out for a bite to eat. Avoid the tourist restaurants and eat where the locals eat . The food will be cheaper and much tastier! Ask one of the hotel staff where they recommend.

10)Another way to save on your cheap all inclusive family vacations is to head to the local handicraft markets for your souvenirs. Be ready to barter!-you can get great deals as compared to the hotels shops or tourist shops. Head to a local supermarket for cheap gifts to bring back- spices, local foods, liquor etc

11)Take advantage of all the resort has to offer and then with some of the money you saved on your cheap family vacation package you can still afford to spend a little to experience the local culture. You don't have to stay locked up on the property as you can still explore your destination on the cheap as well. Tours can be expensive. Don't book through your hotel-look for a local tour operator in town. The prices can be significantly cheaper.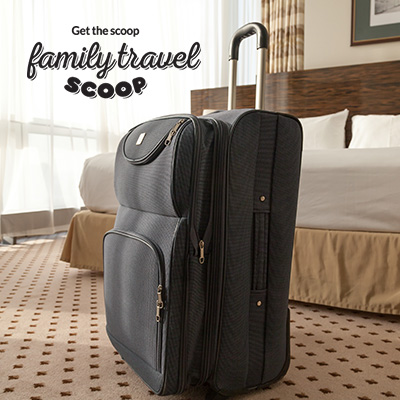 12) Check with a taxi driver how much they charge for the day-you can save big here when you consider the individual tour costs for your whole family. You also will usually have a better tour-the driver will know the best places to visit and excellent places to eat that you would never experience on an organized tour. See if you can have another family join in the tour and explore the area in a minibus at a discount rate. Or rent a car-this is a great way to explore the area and save lots of money.

13)Look for a low cost all inclusive family hotel that is located close to the action . This way you save on transportation and you can explore the area on foot.

14)Don't forget to pack your sunscreen, water shoes, bug spray and toiletries so that you aren't stuck paying the inflated hotel prices.

15)And last but not least put all the money you saved towards your next cheap all inclusive family vacations!
Home

›
Cheap Vacations

›
Cheap All Inclusive Vacations