Cheap Disney Family Vacations
Tips For Saving Money on your Disney Trip


With a little planning a cheap Disney family vacation is possible!
There are lots of ways to save money and still have a a fabulous holiday with your kids. Family travel to Disney is known for its memory making bliss but there is no need to break the bank!
First step is to consider all the costs involved including travel expenses, hotels, transportation, dining and attraction costs.
Here are some great tips for saving money on your Disney vacations.


| | |
| --- | --- |
| Fly It Quiet Packs | |
Also read about
How To Save Money On Getting To Florida


How to Get to Disney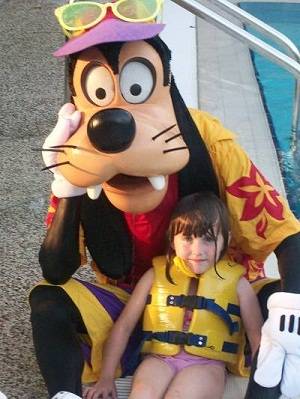 Fun Games and Travel Actvities for Kids! Learn about Florida!

Cheap Flights to Disney
Transportation to Florida can be one of the biggest expenses when planning a trip to Disney.

Start looking early for cheap flights to Florida. If you are in North America or the UK there are plenty of great deals to be had. Sign up for the email newsletters for the airlines that operate out of your area so you can be notified of their promotions! Be flexible with your dates to be able to book the best deal.

Sign up for Travelzoo's Top 20 deals as they often have excellent prices on flights to Florida. Travel in the off season if possible September to November. Avoid Christmas, New Years and March Break. Another good time to travel is late spring (April to early June). Plan early for the best deals.

Cheap Disney Family Vacations - More Tips
Driving to Disney in Florida
You can save a bundle of money by driving instead of flying to Florida, if you live in Canada or the US. Even with high gas prices and a couple nights in a motel along the way will be a lot cheaper than plane tickets for everyone! Plus you can save on transportation by driving your own car around Orlando.
How To Save Money On Disney Hotels
Cheap Disney Hotels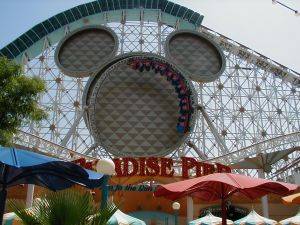 Accommodations for families can be a major expense on a vacation. But it doesn't have to empty your wallet! If you have your heart on staying at one of the Disney World Resorts there are several cheaper hotels for families. When staying at one of these hotels you will have transportation included around the resorts.
Remember that it is most likely you will be eating at DisneyWorld restaurants which are not cheap! There are often deals with dining plans included so see if any are available when you are traveling. Choose a cheap Disney hotel.

An even cheaper option for these is to stay at one of the cheap hotels near Disney World on your family travels, such as the Embassy Suites Orlando. You can often find family hotels for around $50 US with breakfast, a pool, free parking and free transportation to the theme parks.
You can even mix it up-spend a few nights at a Disney Resort and off set the costs with a cheap Orlando family hotel for the rest of your vacation.
Save on Tickets to Disney

The cost of DisneyWorld theme park tickets can add up fast for a family! There are a few options to consider. Plan ahead and decide how many days will you like to spend at each park? The more days you spend the cheaper your overall price per day is.
Magic Your Way Tickets allow entry to only one park a day, while Park Hopper tickets allow you into multiple Disney parks in one day. Kids 3-9 receive a discount and children under 3 are free. If you plan to visit multiple Disney Parks then purchase the park hopper tickets instead of individual tickets to save money.
There are also no expiration date tickets available. So if you plan to return to Disney at a later date this is a great way to save. Buy a 7 or 10 day ticket for example (slightly higher than regular expiry tickets) and return at a later date!
Saving on Transportation In Orlando
Transportation is another consideration when planning your trip to Florida. If you drive to Orlando you have the luxury of having your own transportation which can save you a bundle! Be sure to find a hotel with free parking so you aren't paying each night to park your car.
Rental cars are extremely cheap in Orlando. This is an excellent option for those who fly. Check if your credit cards offer any free car rental insurance so you can lower your costs. Again be sure to book a hotel with free parking.
Many hotels offer free shuttle service to Disney World and other theme parks. Use this even when you have a car to avoid the expensive parking costs (approximately $14/day).
Some hotels offer a paid shuttle service-it is usually cheaper for families to drive in this case and park rather than pay for a Disney shuttle ticket for each family member.


Saving Money on Dining At Disney World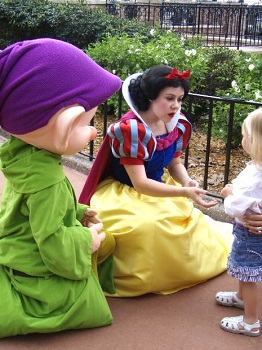 The cost of eating must be considered when planning a Disney family vacations. Try to find a hotel with breakfast included and get everyone to fill up! Or book one with a fridge and stop by a local grocery store for milk and cereal for a cheap breakfast (bring some dollar store bowls and spoons).
If you are staying at one of the Disney Resorts check if they have any deals on dining plans (sometimes they are free!).
If you want to save money on dining at Disney World, there are a few options. You can bring food in with you, however no hard coolers or straws are allowed (including on juice boxes). So pack a picnic lunch in a bag for the family to save a bundle. You can rent a locker ($7-$9) or leave it in the car.
Remember though if you are parking at Disney World the parking lot requires a shuttle service from the gates! You can also avoid eating dinner at Disney by having a late lunch and eating at a restaurant in Kissimmee or Orlando after you leave the park for the day. Meals are often large at Disney World so consider splitting dishes if your family are not big eaters.
Cheap Orlando Family Attractions
There are lots of great attractions near Disney World! Consider mixing in some low cost attractions such as a visit to the lovely Lake Eola Park in downtown Orlando on your affordable Disney family vacations. Pack a picnic lunch, feed the ducks and rent a paddle boat.
Head to one of the beaches nearby (an hour away) and the kids can play in the sand and splash in the cool waters. Rock Spring's State Park has a beautiful picnic area and natural lazy river. Pick up some tubes at one of the local stores and float down the river! Spend the day at your hotel pool-kids will have a blast swimming and playing with new friends.
Home

›
Cheap Holiday Tips

›
Cheap Disney Vacations